Best Alarco Gaming PC
We recently reviewed STGAubron gaming PCs, which are among the most budget-friendly in existence at the moment, with all of their PCs costing less than $1000. Alarco is another budget-oriented brand, but they take this principle to the extreme: Their most expensive rig at the time of writing is right at $500.
About Alarco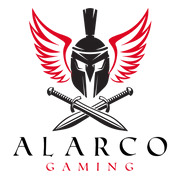 Not much is known about Alarco. It seems likely that they were founded sometime in 2019, as this was when their longest-tenured Amazon listing went online. Per the WaybackMachine, Alarco's website was still under construction as recently as mid-2020, so they're definitely fairly new to the scene, at least compared to industry stalwarts like HP, iBuyPower, or CyberPowerPC.
They specialize exclusively in dirt-cheap PCs that utilize old hardware to keep prices low. We'll discuss in depth whether this is a tradeoff you should be willing to make throughout this article.
Is Alarco Legit?
Alarco's website admittedly seems somewhat sketchy at first glance (it's a very simple Shopify store that looks like it was designed by an amateur). Additionally, whereas most prebuilt PC companies have an "About Us" section of some sort with information on the company's origins, Alarco has no such page.
Still, we can say with reasonable confidence that Alarco is, in fact, a legitimate company. Their two oldest listings have amassed over 4500 reviews combined, and average roughly 3.8 stars. If Alarco were a scam company or was shipping PCs with components other than the ones specified, they wouldn't have lasted this long on Amazon, nor would their ratings be nearly this high.
Alarco Product Lineup
Alarco currently has seven different gaming PCs available for sale on Amazon, ranging from $450 to $500. They all feature one of two graphics cards: Nvidia's GTX 650, or their generation-newer GTX 750, which were released in 2012 and 2014, respectively.
The processors are even older: The 3.1GHz Core i5-2400, which can be found in four of Alarco's seven models, debuted in January of 2011, as was the Core i7-2600 (with 8 threads instead of the i5-2400's 4), which is used in their other three RTS models on Amazon.
Alarco's three GTX 750 models come with 16GB of DDR3 memory, while the rest come with 8 gigs of the same. Other than the CPU, graphics card, and RAM capacity, there is very little difference between any of Alarco's models. They all include a 1TB SATA hard drive, Windows 10 Pro, WiFi, and an RGB-heavy case with at least a couple of preinstalled fans.
There are four separate chasses available, so you'll have your pick of design if you opt for an Alarco computer. But should you, or are Alarco gaming PCs simply not worth the money?
Price and Performance
At a price of $450 or $500, Alarco PCs might be tempting to those looking to get into PC gaming for the first time, as their price is comparable to that of traditional consoles. Unfortunately, they aren't such a great deal due to their extremely outdated hardware and consequent poor performance.
In this section we'll compare Alarco's hardware to more recent products in order to provide some frame of reference for what you're getting if you purchase one of their prebuilt gaming rigs.
CPU: Core i5-2400 or Core i7-2600
While Core i5 and Core i7 have come to be known as the ideal tiers for high-performance gaming PCs, this can't be said for decade-old i5 and i7 chips. To illustrate, the Core i5-2400 and Core i7-2600 have respective single-core Cinebench R23 scores of around 601 and 759, versus the modern Core i3-13100's single-core benchmark of 1716. In other words, these old i5 and i7 processors offer only 35% and 44% of a modern lowest-end Intel Core CPU's single-core speeds.
In multi-core performance, the situation is even worse for these 2-series Intel CPUs. With multicore scores of 1965 and 3289, the i5-2400 and i7-2600 score only 22% and 37% of the i3-13100's 8812, respectively. So, regardless of which metric you consider, these CPUs fall well short of a current i3.
Graphics Card: GTX 650 1GB or GTX 750 4GB
Much like the CPUs detailed earlier, both the GTX 650 and GTX 750's performance pales in comparison to modern-day GPUs. This should come as no surprise, as they were on the low end of the spectrum even in their times (2012 and 2014).
These video cards can handle only the best-optimized modern-day titles at upwards of 60FPS. Games that make this list include VALORANT, Fortnite, CS:GO, Rainbow Six Siege, and Minecraft, among others. For more graphically demanding games, you'll be lucky to hit 30FPS consistently. In short, neither the GTX 650 or 750 is suitable for playing the majority of recent titles at half-decent framerates.
Keep in mind, also, that framerates are limited by the CPU as well. The i5-2400 and i7-2600 are capable of pushing over 60FPS in the titles mentioned above, but even if you upgrade your graphics card they may limit your framerate ceiling. See our guide on CPU and GPU bottlenecks to learn more.
Alarco Reviews
While Alarco doesn't have any reviews on sites like TrustPilot, they've accumulated a lot on their Amazon listings. The most common complaint in these reviews is, by far, poor in-game performance.
Aside from this, there are sparse reports of machines being poorly assembled (for instance, one customer claimed the graphics card wasn't seated properly upon arrival), while others claim their rig broke several months down the line.
The vast majority of reviews don't reflect any blatant issues with Alarco gaming PCs, but rather a simple lack of solid hardware.
Final Thoughts: Are Alarco PCs Worth Buying?
Considering all factors, we can't recommend purchasing an Alarco gaming PC. Even with their seemingly-incredible pricing, their inferior hardware simply doesn't warrant a buy.
Building a $500 gaming PC yourself will give you a system with far better performance, and you'll have full control over the PC's design. Alternatively, even if you'd prefer to buy a prebuilt PC, you can get one that's a lot better for the same ~$500 price tag. For example, STGAubron has a gaming PC with the RX 580, Core i7-3770, and 16GB RAM for roughly the same cost.
Until Alarco comes out with some PCs with substantially newer components or lowers their costs on existing machines, it's best to avoid purchasing one of their gaming systems.
Alternatives: Other Brand Reviews
Finally, feel free to check out our reviews of other gaming PC brands to compare alternatives.