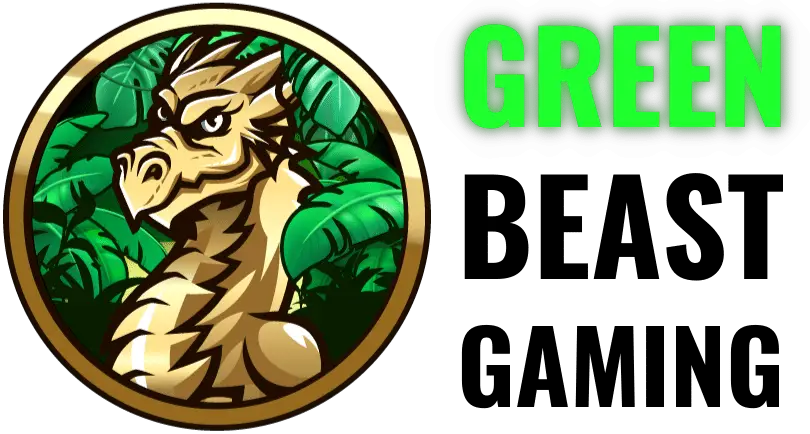 Green Beast Gaming
Use code ARTOFPC at checkout for a $20 discount
Pros:
Great Value on Mid-Range PCs

Large Selection of Hardware

Reasonable Upgrade Costs

2-Year Warranty

30-Day Return Period
Cons:
Minimal Newest-Gen Hardware

Limited Selection of AMD Hardware

Mediocre Pricing on High-End Systems
View PCs
Art of PC is reader supported. We may earn a commission if you make purchases through our affiliate links. Thanks for your support!
We've recently reviewed a large number of prebuilt gaming PC brands, and most of them fall into one of two categories: Those that sell purely prebuilt, non-customizable gaming PCs, and those that allow customization of their systems, at least to some degree.
Regardless of which of these categories a brand falls under (sometimes it's both), all of the ones we've reviewed to date use new parts.
Today's Deals
Green Beast Gaming is a brand that differentiates themselves in this regard; they utilize pre-owned components to cut down costs, both for themselves and for prospective buyers. In this Green Beast Gaming brand review we'll have a look at this company's history, pricing, quality, reputation, and more and compare them to other better-known prebuilt PC brands.
About Green Beast Gaming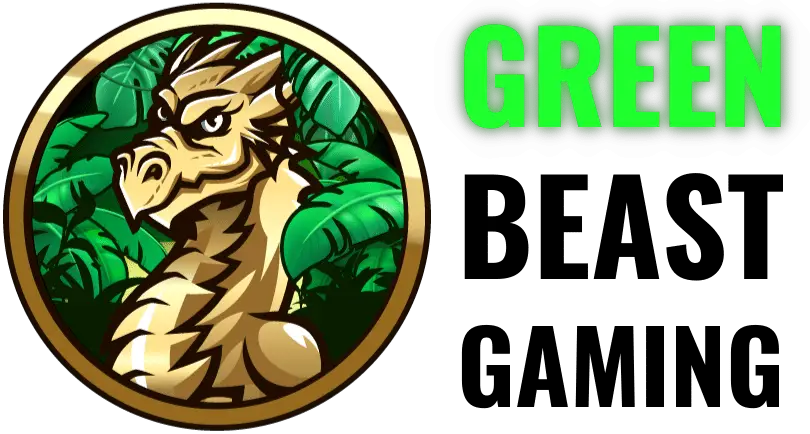 Green Beast Gaming is the newest company we've reviewed to date; it appears as if they were established in 2023. They're based out of Chantilly, Virginia in the US, with a focus on reducing electronic waste and reducing CO2 emissions from the manufacture of PC parts. As they say on their site:
Our mission is to bring gamers an eco-friendly way to save money and enjoy gaming. Reducing needless waste on mining, manufacturing and transporting new products when millions of pounds of perfectly good electronics are thrown away each year is very important.
They seek to achieve this goal by manufacturing PCs with some of the key components being pre-owned, as well as by making small tweaks such as using reusable twist ties for cable management rather than single-use zip ties.
Green Beast Gaming Review: Are They Legit?
With any brand-new startup, it's reasonable to wonder whether they're a legitimate company or a scam set up to drain your wallet.
In GBG's case, they're certainly legitimate. While it's difficult to find many reviews on a company as young as this one, there are at least a couple of Reddit posts such as this one, and this one, and between the two posts there are at least three users that appear to have purchased a Green Beast Gaming rig.
All three customers seemed well-pleased with their purchase, and there were no mentions of being scammed, PCs being dead on arrival, or any other complaints that aren't uncommon with prebuilt PC manufacturers.
Of course, a couple of Reddit posts don't offer concrete proof that GBG isn't a scam. However, their site is built on Shopify, which is a much larger reassurance of their legitimacy. Payments through PayPal, Google Pay, MetaPay, or Venmo are extremely safe, and most of these offer some form of purchase protection as well.
Thus, we feel that we can say with a high degree of certainty, Green Beast Gaming is indeed a legitimate company.
Product Selection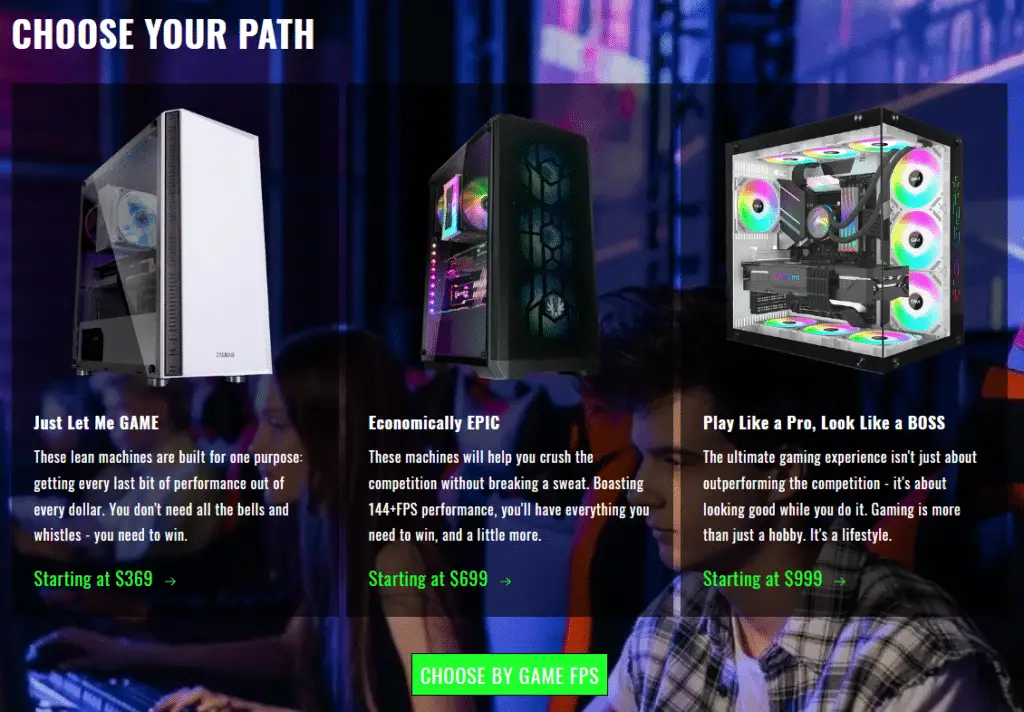 Green Beast Gaming's PCs encompass a wide range of hardware configurations, with options ranging from the $429 Just Let Me Game 3400G-powered build to powerful RTX 4080-powered PCs with all of the bells and whistles that go for upwards of $2500 with the best configurations.
Speaking of configurations, GBG PCs are largely customizable. The way this appears to work is that you select a model with a specific chassis and either an Intel or AMD CPU. From there, you can typically upgrade the motherboard's chipset (but only to one that's also compatible with your selected CPU), processor, RAM capacity, SSD, secondary storage, and graphics card.
You can even swap out your thermal paste, add RGB lighting to some models that don't come with it, add built-in WiFi, upgrade to a more potent CPU cooler or AIO, or add a keyboard.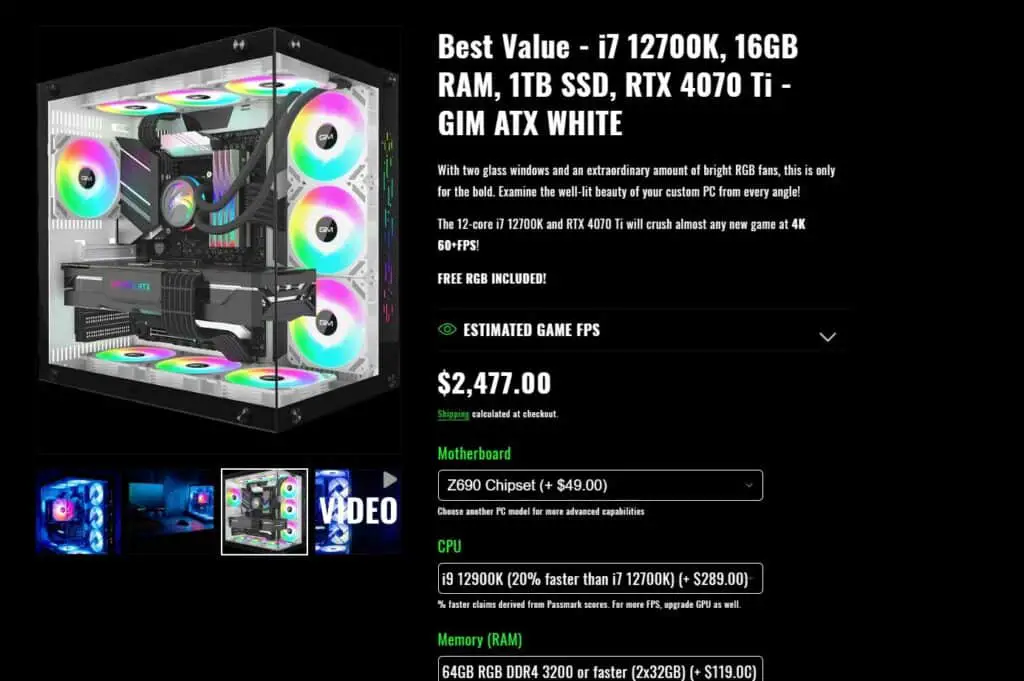 The website's configurator tool has some built-in checks in the most important areas, which is nice to see. This serves to protect those newer to PC-building from accidentally pairing a GPU with an insufficient power supply, or opting for a CPU cooler with a TDP that's too low for the chip paired with it.
This tool is slightly tricky in that there are some hidden GPU options that are only revealed when you up your selected PSU wattage. Thus, models like the RTX 3090 and 4080 won't appear unless you choose a wattage of 850 or higher.
The one downside to their product selection is a limited selection of newest-generation CPUs and GPUs. For instance, they don't have any Intel 13th-generation or Ryzen 7000-series CPUs at the time of writing, and they also have virtually no AMD GPUs to speak of.
Where Nvidia is concerned, the only 40-series card they currently stock are the RTX 4070, RTX 4070 Ti, and RTX 4080. Not a bad selection by any means, but it would be nice to see some of the newer mid-range offerings like the RTX 4060 and 4060 Ti.
These complaints certainly are deal-breakers, as Intel's Alder Lake CPUs and some of Ryzen's AM4 CPUs offer incredible performance, but the absence of AMD GPUs may alienate some Team Red die-hards, as could the lack of newest-gen technology for those looking for the latest and greatest chips.
Even so, with this wide range of customizations, Green Beast Gaming's product selection has solid offerings in every major performance range except for the absolute highest end.
At the time of writing, their most powerful graphics card available is the RTX 4080, so the marginal percent of users looking for the slightly better performance in 4K or with raytracing that's provided by GPUs such as the RTX 4090 or RX 7900 XTX and 7900 XT may need to shop elsewhere for a build. Otherwise, Green Beast Gaming almost certainly has something for you.
Which Parts are Pre-Owned?
We mentioned earlier that Green Beast Gaming builds their PCs at least partially with pre-owned components. To be more specific, the motherboard and graphics cards are almost always pre-owned, while the CPU is pre-owned on occasion. The rest of the components (and sometimes the CPU) are typically brand new.
This includes the RAM, storage devices, case, power supply, case fans, and cooler.
Build Quality
Typically we look to buyer reviews to ascertain certain aspects of build quality. For instance, previous buyers may laud a brand's cable management, or they may gripe about a PC being DOA.
Unfortunately, with Green Beast Gaming being such a new company, we have very few reviews to go off of, and certainly not enough of a volume to make blanket statements about the company's build quality. We do, however, have a good deal of information in terms of the quality and type of components used.
GBG only ever uses dual-channel RAM or better, resulting in improved performance over single-channel. This is nice to see because some manufacturers opt for a single high-capacity stick (which is sometimes cheaper than two half-capacity DIMMs), with the tradeoff of slightly reduced performance in some applications.
In a similar vein, they use dual-fan or better GPUs, rather than cheaper single-fan models. An increased fan count gives a video card better thermals, and should ensure better temperatures and, consequently, improved framerates and durability in the long run.
Finally, Green Beast Gaming PCs undergo rigorous quality control before shipping, which includes stress testing, interior and exterior visual inspection, Internet connectivity, driver updates, and more. And, as a final failsafe, GBG offers a solid 2-year warranty on their builds.
Pricing
By and large, one of the best selling points for Green Beast Gaming is their extremely competitive pricing. One of the primary ways this manifests itself is in upgrades: Typically, when you upgrade from one graphics card to the next, or from an i5 to a same-gen i7, you'll pay far in excess of the actual difference in market price.
To GBG's credit, they don't take advantage of unsuspecting buyers in the way that many companies do. While there's certainly a small profit margin baked into some upgrades, it's an acceptable amount for the convenience of having a PC built for you, not a ripoff.
For example, to upgrade from a Core i7-12700K to a Core i9-12900K is currently $80. In comparison, the price difference between these two chips on Amazon is actually $125, meaning Green Beast Gaming offers a cheaper cost to upgrade from one to the other than you'd pay when building yourself, at least if buying through Amazon.

Compare this to HP, where the same upgrade will set you back $250, and you can see why this is so impressive.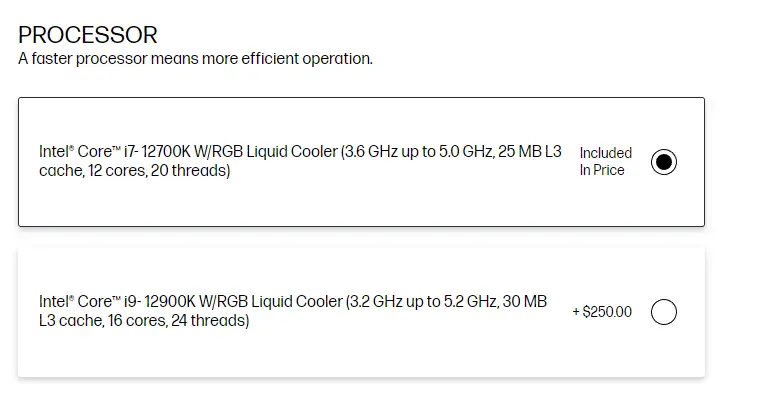 GBG's best deals are primarily found in the $700-$1700 price range, with higher-end Nvidia video cards. For example, they're one of the few brands to offer a sub-$1000 RTX 3070 rig. Empowered PC is the only other company we see offering a 3070 system at this price point, and theirs is equipped with the two-generations-older Core i5-10400F rather than the Core i5-12400 found in GBG's model.
They also have the cheapest RTX 3090 system we could find anywhere; it's currently $1646 when configured with a Ryzen 9 5800X (which we'd highly recommend over the Ryzen 5 5500-powered base configuration).
Other notable systems include their sub-$1500 RTX 4070, Ryzen 9 5900X configuration and their sub-$1000 Core i5-12400F, RTX 3070 build, but there are many more that offer similarly exceptional value. In short, Green Beast Gaming's pricing for many of these rigs is in line with or better than other leading brands including HP, Cobratype, STGAubron, Empowered PC, and more.
One thing to note is that the thermal paste for many rigs is defaulted to a $15 upcharge for Kryonaut thermal paste instead of the default Arctic MX-4. We recommend switching back to the Arctic MX-4, as the performance improvement you'll see from opting for Kryonaut is fairly negligible (1-3 degrees Celsius) and shouldn't cause a perceivable performance boost, especially if you have a decent cooler. MX-4 is already top-tier.
Green Beast Gaming Review: Final Thoughts
All in all, Green Beast Gaming is a respectable brand with exceptional prices on some of its products, as well as a respectable variety of builds that target a wide range of consumers. Their use of pre-owned parts allows them to sell PCs at prices that would otherwise be unattainable, and it doubles as a great way to reduce waste in the PC-building space.
While we'd ideally like to see a larger quantity of newer-gen CPUs and GPUs (especially on AMD's side) available from Green Beast Gaming, this doesn't limit their value, as most of the best-priced computers from any brand feature last generation's parts. At the end of the day, the primary concern for buyers on a budget should be getting the best performance for your buck, and Green Beast Gaming provide prospective PC gamers ample opportunity to do so.
For the best prices on the very newest technology, buyers should probably look elsewhere. For budget gaming PCs in the $700-$1700 price range or thereabouts, GBG represents one of the best options at the moment.
Should you decide to purchase a Green Beast Gaming PC, use our code ARTOFPC at checkout to save an additional $20 on your order.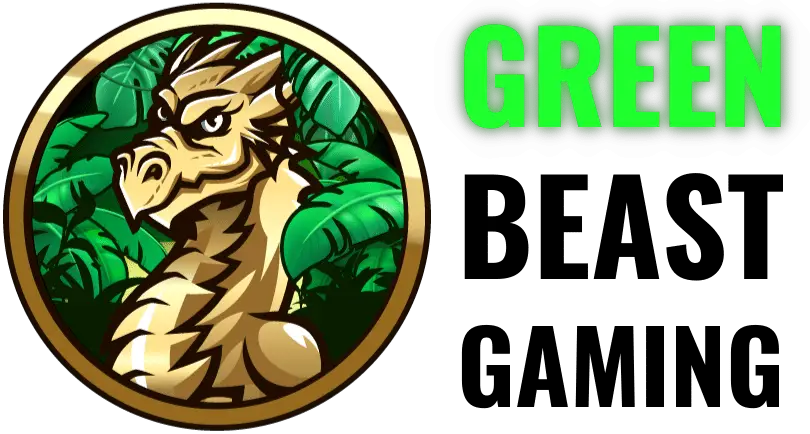 Green Beast Gaming
Use code ARTOFPC at checkout for a $20 discount
Pros:
Great Value on Mid-Range PCs

Large Selection of Hardware

Reasonable Upgrade Costs

2-Year Warranty

30-Day Return Period
Cons:
Minimal Newest-Gen Hardware

Limited Selection of AMD Hardware

Mediocre Pricing on High-End Systems
View PCs
Art of PC is reader supported. We may earn a commission if you make purchases through our affiliate links. Thanks for your support!
Alternatives: Other Brand Reviews
Finally, feel free to check out our reviews of other gaming PC brands to compare alternatives.