Memory is a must-have for your computer to function, so it goes without saying that you want reliable RAM. For this reason, DIMMs with less-recognizable brand names are often met with great skepticism.
OLOy is one such manufacturer; if companies like Corsair and G.Skill are the Coca-Colas of memory, OLOy is Sam's Cola.
The thing is, Sam's Cola and Coke are essentially the same thing. They taste the same, and they're virtually identical except for the logo that's printed on the can.
Just like off-brand soda, non-name-brand RAM is usually just as good as its mainstream competition, or close enough that you won't notice the difference. In many cases, these DIMMs use the same exact chips as the "good" brands, so performance-wise you won't notice a difference.
So what about OLOy RAM? Is it the metaphorical Sam's Cola or a copycat that falls short of the original product's quality?
Is OLOy RAM's performance as good as other memory?
In terms of performance, OLOy memory meets all of its advertised specifications in our experience. In general, OLOy kits are low-latency (CL16 is most common, as with most other brands) and fast.
They make RAM kits with clock speeds of up to 4000MHz, which is far more than you'll probably ever need. For reference, the highest we've seen is 5000MHz kit by XPG, and this is borderline opulent. OLOy will presumably put out some DDR5 kits as the technology becomes mainstream, with even higher clock speeds.
We've used OLOy kits ourselves, mostly 3200MHz C16 kits like their Owl line. We still use a system with one of these 16GB kits, and it works exactly as should be expected.
Basing our perception of a brand off of just a few samples would be unwise, though. The good news is that it's been several years since OLOy started up in 2018, so there's been plenty of time to accumulate reviews.
Looking at their Amazon listings, their reviews are pretty impressive. Their 2x8GB 3200MHz Warhawk kit averages 4.7 stars, their 3200MHz Owl kit has 4.6, and their 3000MHz Hummingbird memory has 4.7.
We looked through about all of their products and didn't find a kit with an average rating under 4.6.
The truth is, it's hard to mess up RAM. It's one of the more objectively-measured components, so unless a company lies about their numbers it's unlikely that their RAM will be inferior in any way. In terms of performance, then, OLOy is virtually identical to Corsair, XPG, Crucial, or G.Skill memory.
See Also: The Best RAM Kits in 2021
Is OLOy's designed as well as other RAM?
Aesthetics are another big factor for a lot of users. People are willing to pay more for a well-designed (or just downright luxurious) heatsink, as evidenced by G.Skill's Trident series.
So what about OLOy RAM's design?
There are several main lines of OLOy RAM, most of them named after birds: Owl, Hummingbird, Warhawk, and Blade.
"Owl" is their most basic line by far; it has a plain but appealing heatsink and no lighting. Depending on the kit size and speed you opt for, OLOy's Owl RAM is available in black, white, orange, red, black, titanium, gray, and white.
It comes in speeds of up to 3600MHz, so Owl's performance should be more than enough for most users.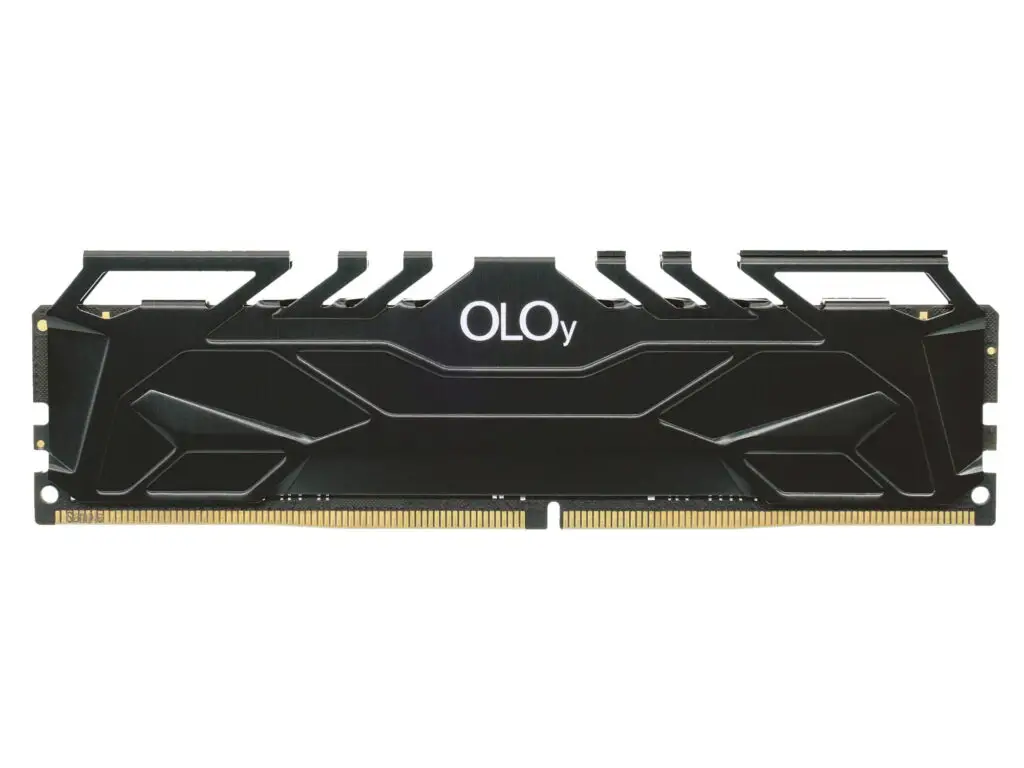 Hummingbird is a lot less wide-ranging; we were only able to find one kit, and it's a 3000MHz variation with red, black, and gray.
Warhawk is OLOy's premium line of RAM, comparable to Corsair's Vengeance RGB memory. Warhawk RAM features a more flamboyant winged design and RGB lighting, and also comes in speeds of up to 3600MHz.
Even so, it's impressively affordable. If you're looking for cheap RGB RAM and like the design (it seems pretty love-it-or-hate-it), Warhawk RAM may be the solution you were looking for.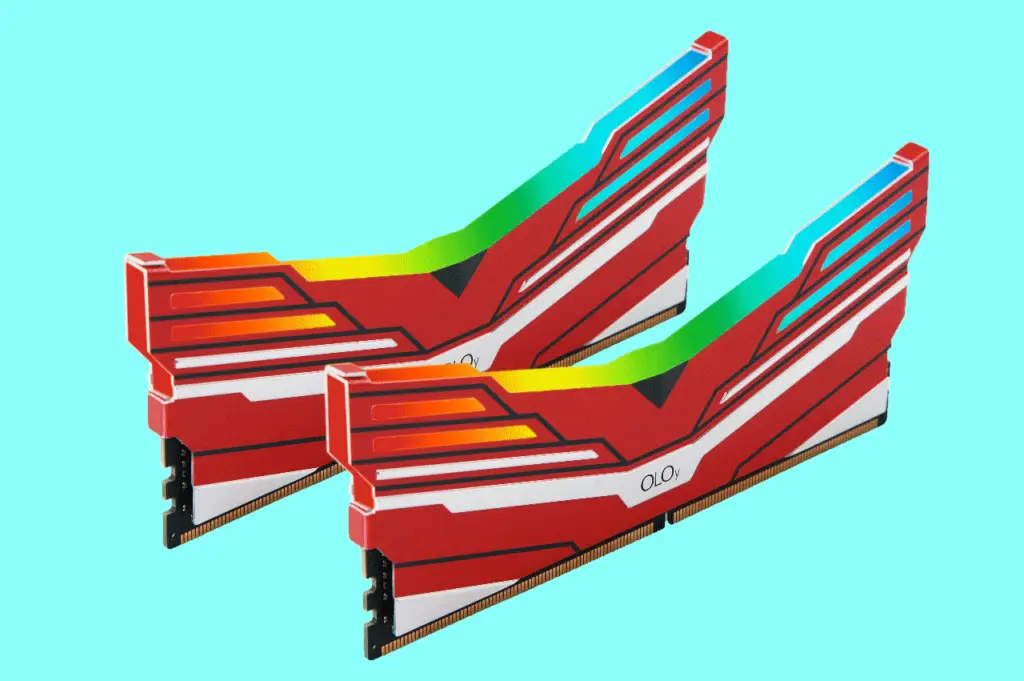 Last but not least is OLOy's Blade RAM. This is their highest-performance RAM, at least at the high end (it goes up to 4000MHz), and it opts for a super-simplistic design with a touch of RGB lighting.
For the most part Blade is OLOy's most expensive line of memory, but it's still affordable compared to similar name-brand RAM kits.
Who Makes OLOy RAM?
Even if the reviews are as good as other memory, the more suspicious consumer may wonder who manufacturers OLOy RAM. So, who does make OLOy memory?
We did some digging and found that OLOy RAM is made by Chunwell Technology Holding Limited, a Guangdong, China-based company.
They have an impressive production setup and an impressive level of output (it's estimated that they ship off $50-100 million worth of hardware per year). If you want to look further into this company, you can read more about Chunwell on their Alibaba page.
Conclusion
In the end, then, OLOy makes RAM that's on par with any of the bigger names in terms of quality. As far as design goes, it's down to the buyer's opinion. The good news is that OLOy caters to a wide range of tastes with both monochrome and flashy heatsink-equipped DIMMs.
Chunwell appears to be a reputable company, and they've been making OLOy memory for long enough to have hammered out any kinks in the manufacturing process.
Factor in their extremely competitive pricing (a lot of times they're the cheapest memory modules available in their performance range) and we'd say OLOy RAM is a good buy.
Art of PC is reader-supported. We may earn a commission if you make a purchase through our affiliate links. Thanks for your support!