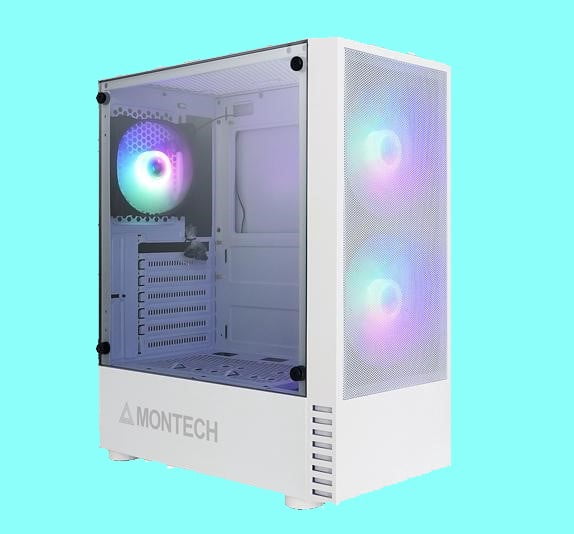 How to build a PC:
Building a PC can be a useful and rewarding undertaking for a number of reasons: First and foremost, you have complete discretion over what components you want to buy and what amount you're willing to spend. You can craft a PC that suits your specific needs, allowing you to pay the least amount while getting a computer that's tailored to your preferences.
The only alternative is allowing a computer shop to custom-build your PC, and this will result in markups ranging from $100 to upwards of $1000, depending on the build and the shop's pricing. Secondly, assembling your own computer provides you with a deeper understanding of how the computer works and how the specific parts interact. It equips you with a useful knowledge base that you wouldn't otherwise have. You'll be able to troubleshoot hardware issues more effectively, and you'll be able to upgrade components on your own as the need arises, saving even more money in the long run.
Today's Deals
If you've ever wondered how to build a PC, you'll find this guide to be very useful. It covers how to build a PC step by step, from start to finish, and will help you pick the right components for your specific needs. Regardless of whether you're building your PC for gaming or office work, or just want to learn the basics of computer hardware, you'll find everything you need here.
For quick computer-generated parts lists that are always compatible (and are custom-tailored to your specific needs), check out our newly-released PC Build Generator:
Additionally, we've recently created a glossary of terms which you may also find helpful. It contains nearly every term or abbreviation you're likely to run across in PC-building circles, so feel free to look up any unknown terms here:
Section 1: Overview of PC Components
Section 2: How to Pick Your Parts
Section 3: Recommended Builds Parts Lists
Section 4: How to Build and Set Up Your PC
Section 5: Additional Resources
This tool, which is updated hourly, sorts through nearly every significant graphics card listing on Amazon by performance and price, so you're able to easily find the best deals on gaming graphics cards. Enter your budget in the price filter and the app will display the best gaming graphics cards below that amount.