If you're considering buying a prebuilt gaming PC and only have a budget of around $1000, you've come to the right place. In this guide we'll have a look at the best gaming rigs 1000 bucks can buy, not including peripherals. Thus, if you don't yet have a monitor, keyboard, mouse, or other desired item, you should account for this accordingly.
If you'd rather build your own PC, check out our comprehensive beginner's guide to building a PC and our PC builds, as these will be of more use to you. There are many benefits to custom-building a PC; you'll have more control over the components you choose and will learn a lot about computer hardware along the way. If, however, you're looking for the best bang for your buck, buying a prebuilt is typically more cost-efficient at the 1000-dollar price point.
11/22/2023 02:56 pm GMT
What quality of PC can you get for $1000
You may be wondering how far $1000 will get you when buying a prebuilt gaming rig. Will you be able to run games at 144FPS, and what kind of resolution will your system be able to handle?
Typically, expect decent prebuilt gaming PCs selling for around $1000 to have a card such as the GTX 1660 Super or 1660 Ti, RTX 3050 or 3060, or an RX 6600 XT. It's fairly rare to see anything above this; occasionally you may find a build with an RX 6700 XT or RTX 3060 Ti, but this usually comes at the cost of an older or lower-tier CPU.
As far as processors go, many $1000 PCs have up to 12th-gen Core i7 CPUs (usually the non-overclockable 12700 or 12700F), or Ryzen 7 CPUs like the R7 5700G. The Core i5-12400, Ryzen 5 5600G, and other CPUs of a similar caliber are also commonly seen in this price range.
Thus, many $1000 gaming PCs can hit 144FPS at 1080p in the majority of AAA games, albeit not at maximum graphical settings. In many competitive titles like CS:GO, Fortnite, or VALORANT, 240FPS is easily achieved with an RTX 3060 or 6600 XT and a half-decent CPU, so 1000 bucks can definitely buy a system that will give you a competitive edge.
If you're shooting for a higher resolution of 1440p, the GPUS that you'll get in an $1000 PC will be on the fringe, and whether you will or won't be able to get a steady 60FPS will depend entirely on the specific game. Additionally, if you opt for a PC outfitted with an Nvidia RTX GPU, you'll have access to DLSS, which will be helpful if your target game supports the technology.
Unfortunately, 4K is out of the picture for the most part. It will take more than a solitary K to get you a rig that can render in 3840 x 2160 at a playable framerate.
Ranking Factors: How We Select PCs
Since these rigs are selected for folks with sub-$1000 budgets, we'll be picking PCs that offer the best price to performance. This means that, given the choice between a PC with fancy RGB lighting and a side panel but an RTX 3050, or a less aesthetically pleasing build with an RTX 3060 Ti, we'll take the one with the 3060 Ti.
With that being said, there's likely at least one build on this list for everyone, as some slightly lower-spec builds have great chassis designs and still made it into our top 5.
Best Gaming PCs Under $1000: Overview
1. HP Victus 15L | RX 6600 XT | Ryzen 7 5700G | 16GB 3200MHz RAM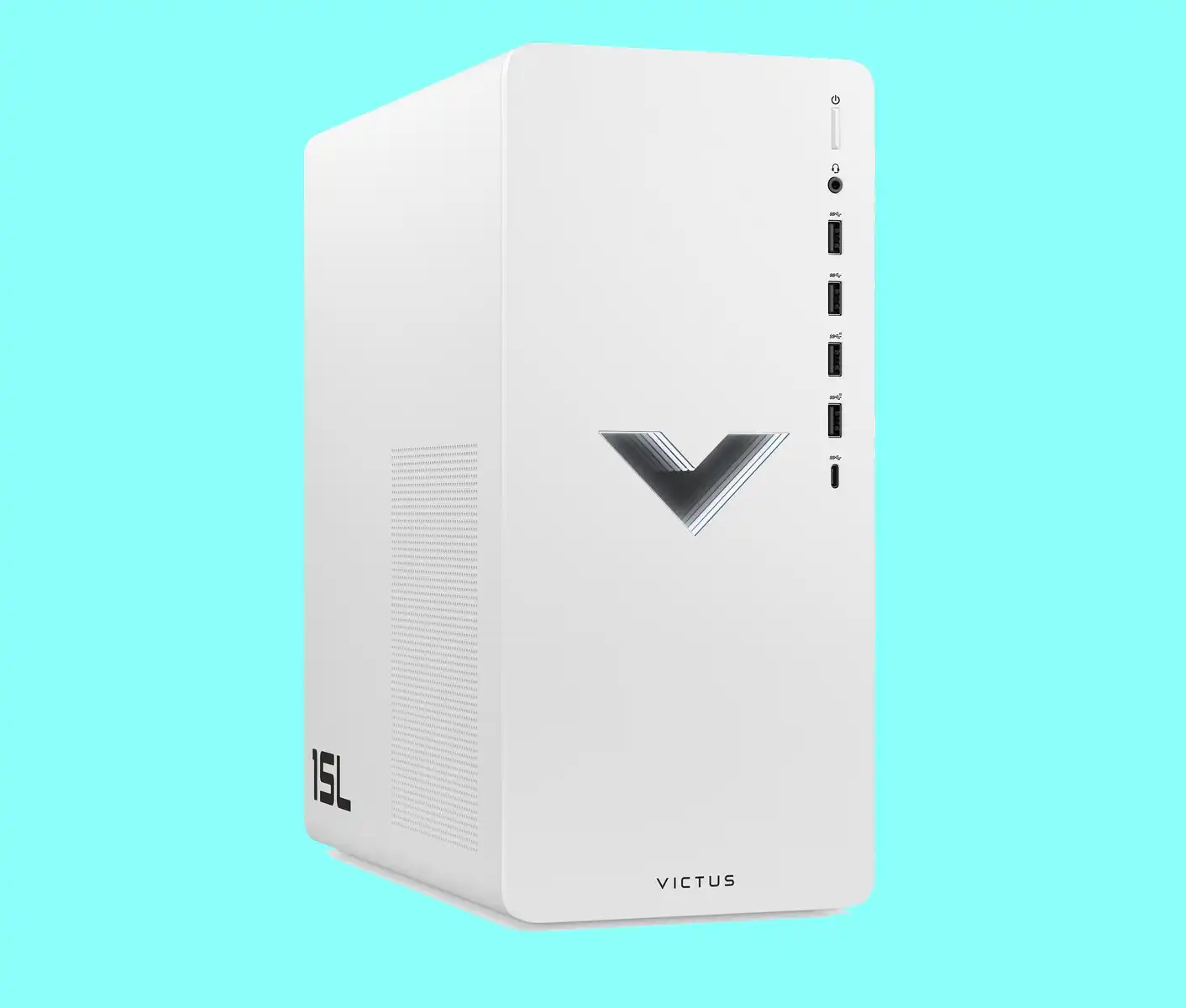 First off, we have HP's Victus 15L. This specific 15L model, the TG02-0355z, features quite the impressive array of hardware. Most importantly, it has AMD's RX 6600 XT, one of the best mid-range GPUs on the market, which outperforms Nvidia's RTX 3060 by roughly 11%.
See Also: HP Victus 15L Review
What's more, this rig is equipped with the Ryzen 7 5700G, a potent 144FPS-capable APU that doubles as an adequate in-case-of-emergency GPU with powerful Vega 8 integrated graphics.
16 gigs of dual-channel 3200MHz memory, a 512GB NVMe SSD, a 1TB 7200RPM hard drive, a 500W 80-Plus Bronze power supply, and built-in WiFi and Bluetooth round out this package nicely. It also comes with a complimentary keyboard and mouse, although they're of relatively poor quality.
While some similar PCs are equipped with slightly better graphics cards or CPUs, this Victus 15L make, with its combination of the RX 6600 XT and Ryzen 7 5700G, is the most well-rounded of any $1000 gaming PC we could find. Add to this the fact that it's a hundred bucks under the $1000 mark, and it's easy to see why we picked this particular rig.
For a slight upgrade in both design and performance, HP's nicer Omen 25L is $1049.99. Since this is over the $1000 mark we won't formally include it in this list, but if you're willing to exceed this price point by $50 you can attain an RX 6700 XT-powered system with the same Ryzen 7 5700G, a faster SSD, a 600W Gold-certified PSU, RGB RAM, and a nicer chassis with a glass side panel.
2. Lenovo IdeaCentre Gaming 5i | RTX 3060 | Core i7-12700 | 16GB 3200MHz RAM
Best Value Configuration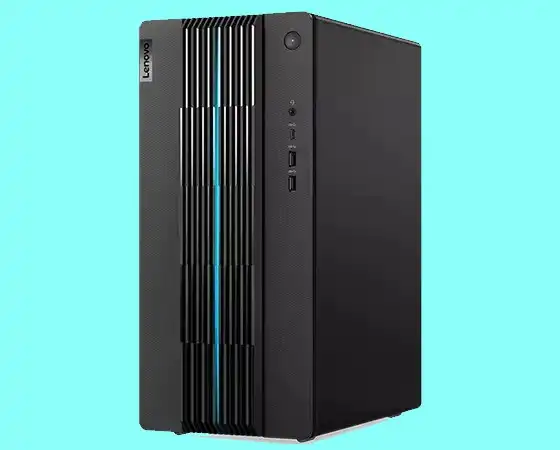 Next up is Lenovo's IdeaCentre Gaming 5i, sporting Nvidia's RTX 3060 and Core i7-12700. While the RTX 3060 underperforms the 6600 XT by a margin, it's no slouch. It's more than capable of 144FPS performance, and can even run a good number of titles in 1440p Ultra. Nvidia's DLSS and RTX technologies are also a ways ahead of AMD's, so if you plan on making use of these the performance gap between the 6600 XT and 3060 shrinks a little bit.
See Also: Lenovo IdeaCentre Gaming 5i Review
The Core i7-12700 is a stellar CPU, with a good lead over the 5700G in terms of gaming performance. 16GB of DDR4-3200MHz memory is par for the course for an $1000 rig, as is the included 500W PSU and integrated WiFi/Bluetooth. The IdeaCentre Gaming 5i also comes with a 1TB gen 4 M.2 SSD installed, as well as a cheap keyboard and mouse and Windows 11.
3. CUK Continuum Micro Gamer | RTX 3060 Ti | Core i5-10400 | 16GB 2666MHz RAM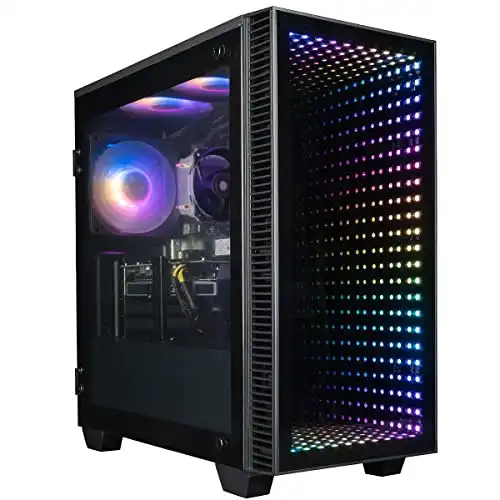 Computer Upgrade King's offering features an RTX 3060 Ti and Core i5-10400. While the six-core i5-10400 is a few generations old, it's still powerful enough to earn this PC a spot on our list; it's roughly on par with the last-gen Core i3-13100 in multithreaded performance, and a bit slower than the 13100 in single-threaded. This pairs nicely with the RTX 3060 Ti, and shouldn't result in any extreme CPU or GPU bottlenecks unless you're shooting for refresh rates above 144hz.
While 2666MHz memory would seem to be a negative, this is the 10400's maximum supported spec anyway, so this build's performance isn't negatively impacted by sub-3200MHz RAM clocks.
This rig ships with a 650W 80-Plus Gold PSU, and like most PCs on this list it has integrated WiFi, Windows 11 OS, and a keyboard/mouse combo. Two 256GB NVMe SSDs are installed into the B460 motherboard; this isn't an ideal configuration since it likely leaves no M.2 slots available for further expansion, and thus limits the buyer's expansion options to installing additional SATA drives or replacing one of the 256GB drives with a higher-capacity model.
Finally, CUK's Continuum Micro Gamer is one of the best-looking PCs available under $1000, with great airflow to boot. It has six preinstalled RGB-lit case fans and a transparent side panel.
4. AVGPC Quiet Series | RTX 3060 | Core i5-12400F | 16GB 3200MHz RAM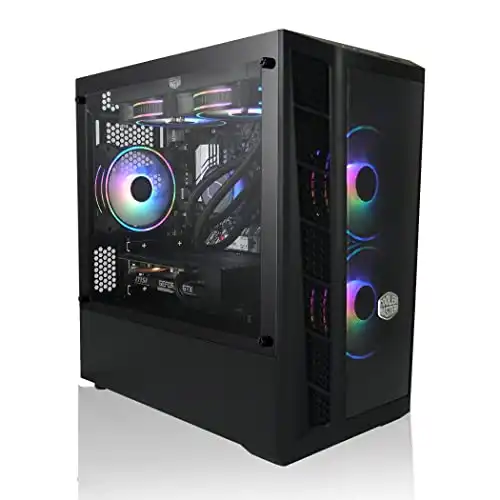 AVGPC is a lesser-known brand, but they put together some excellent budget systems, like this Quiet Series PC equipped with the Nvidia's RTX 3060 and Intel's Core i5-12400F. With this hardware, this rig by AVGPC hits 144FPS at 1080p with ease in most games.
Additional hardware includes a 1TB SSD, a 2x8GB kit of DDR4-3200MHz RAM, and built-in WiFi and Bluetooth connectivity. What really sets this prebuilt PC apart, though, is the use of CoolerMaster's MB311L, a nearly-$100 PC case with great airflow, and the 5 preinstalled RGB fans that AVGPC includes in this build.
This PC feels more premium than the rest on the list, with a CoolerMaster RGB-lit AIO liquid cooler and tempered glass side panel. Thus, if you're looking for a gaming PC that costs $1000 or less but doesn't look like a budget build, this might be the best choice for you. Keep in mind that you're trading off performance for aesthetics, as most other rigs that made the cut have either a better CPU or graphics card, or both.
5. CUK Empowered Continuum Micro | RTX 6700 XT | Ryzen 5 5300G | 16GB 2933MHz RAM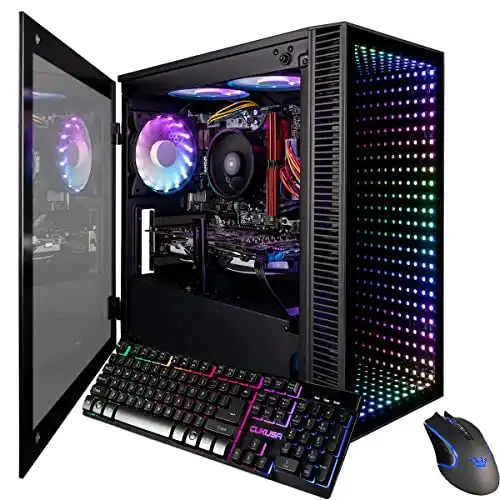 Another Computer Upgrade King-built system, this PC has a lot in common with the Continuum Micro Gamer. The main difference is its RX 6700 XT, the most powerful graphics card we could find in any $1000-or-less gaming rig.
This PC didn't rank higher in our list due to its comparably weak Ryzen 3 5300G, which is similar in performance to Intel's Core i3-10100. While the 5300G is a solid budget chip, it doesn't hold a candle to the likes of the R7 5700G, Core i5-12400F, or Core i7-12700 we've seen in other PCs in this price range. Even the i5-10400 is a significant margin better. The R3 5300G doesn't provide a game-independent 144FPS, unlike most of these aforementioned processors.
With that being said, any sub-$1000 system with an RX 6700 XT is worth considering, as this is a true rarity. We'd recommend this system for those looking to play at 1440p, as the 6700 XT offers the best chances of doing so in the most games. high resolution gaming is almost always GPU-bound, so even the measly 5300G won't bottleneck your graphics card most of the time in these scenarios.
This CUK build features the same chassis as the aforementioned CUK 3060 Ti build, with three front intake fans and three for exhaust, all with RGB lighting. A 650W Gold PSU is also included, alongside a micro-ATX A520 motherboard. Like most others on this list, this PC comes with Windows 11, WiFi (in the form of a USB adapter), and a keyboard and mouse.
Best Peripherals for Your $1000 Gaming PC
While most of the above computers come with a keyboard and mouse, these are usually low-quality membrane keyboards and cheap mice. Also, regardless of your choice regarding these peripherals (which largely comes down to personal preference), you'll also need a monitor. Here are our recommendations of the best peripherals for your $1000 gaming rig that won't break the bank:
Monitor: LG UltraGear 24″ 144hz 1ms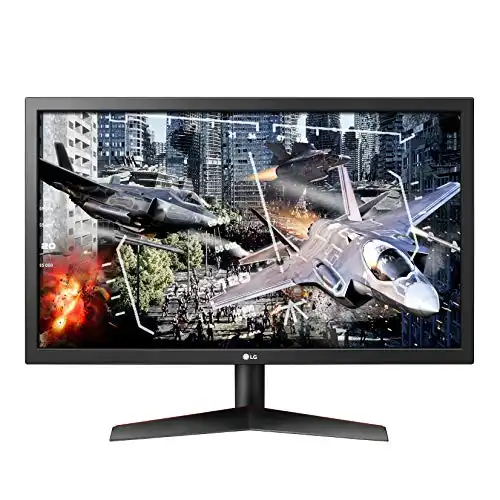 First and foremost, you'll need a monitor that can keep up with your PC's performance. In this instance, a 1080p 144hz monitor is ideal. This LG-made monitor hits both of these thresholds, with lightning-fast 1ms response times at a great price.
If you opted for the RX 6700 XT PC and are looking to play in 1440p, consider something like this 27″ 1440p 1ms monitor by Sceptre. It's an 144hz SKU, but 60hz models are becoming less and less common, and the price discrepancy between these two refresh rates is nominal.
Keyboard: Razer Ornata Chroma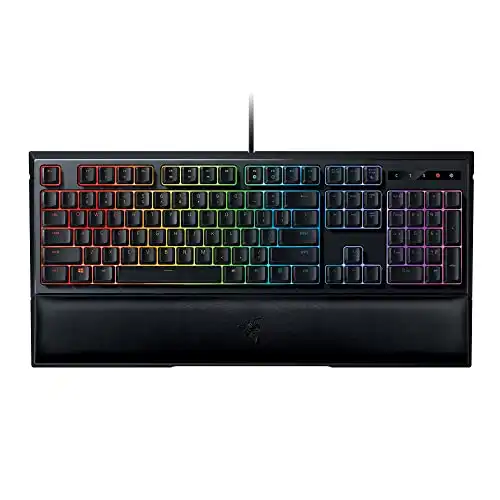 Razer's Ornata Chroma is a hybrid keyboard, meaning it's partly mechanical and partly membrane. It's a good keyboard at its price point, especially at its current sale price at the time of writing.
If you have a bit more money to spare, we highly, highly recommend the Razer Huntsman Mini with Clicky Optical Switches. It's the best-feeling keyboard we've demoed to date (this article was entirely typed on one), and it's still under $100.
Mouse: Razer DeathAdder V2
The DeathAdder line has become more or less the generic gaming mouse, and for good reason. It's not too expensive and super comfortable with two customizable side buttons in addition to the scroll wheel and two DPI buttons. You can't go wrong with this one.
If you're into lighter gaming mice the Glorious Model D is our favorite. It's 61 grams and has an ergonomic right-handed design (if you're a lefty the similar but ambidextrous Model O will suit you better.
Mousepad: Glorious 3XL
Mousepad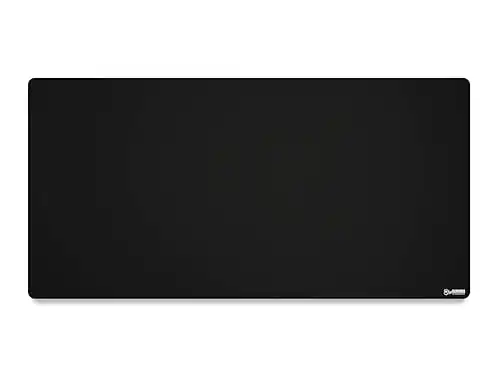 Glorious 3XL
Buy on Amazon
Buy on Newegg
Art of PC is reader supported. We may earn a commission if you make purchases through our affiliate links. Thanks for your support!
11/23/2023 02:46 am GMT
The aptly-named Glorious 3XL is truly closer to a tablecloth–it's 2 feet by 4 feet. If you don't have that much space they make more traditionally-sized mousepads as well. All of these are machine-washable and very durable. Also, if you get one in black coffee stains barely show up.
Headset: Corsair HS60 Pro
Headset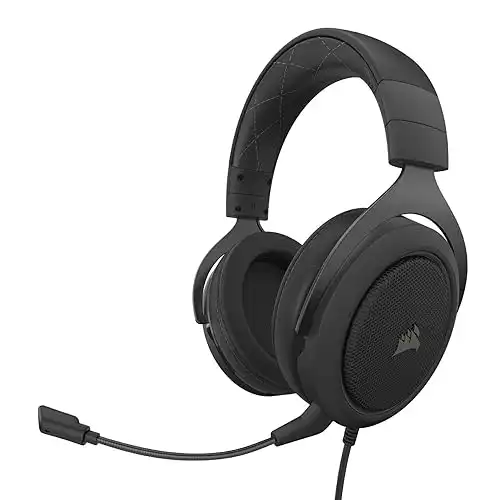 It's hard to go wrong with any name-brand headset and Corsair's HS60 is no exception. We aren't audio snobs but the sound quality is seemingly up to par with any other headsets in its weight-class, and memory foam ear cups make for a comfortable gaming experience.
Mouse Bungee: Razer Bungee V3
Mouse Bungee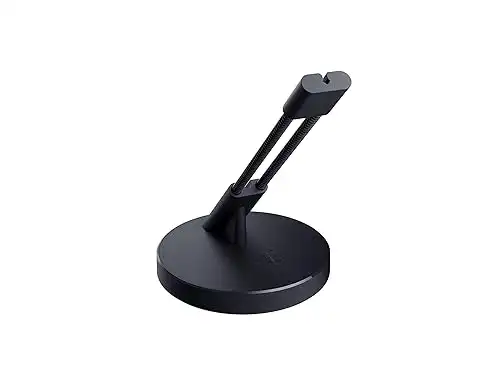 Truth be told, we've never demoed this specific mouse bungee; we use Glorious' make. That being said, it's hard to screw up a mouse bungee and this product evidently has two revisions' worth of improvement. That's enough to earn this bungee our vote of confidence, and we're choosing it over Glorious' model since it has a cleaner look and takes up a tiny bit less desk space. Still, do your own research on this one.