In today's PC build, we set out to craft the best gaming rig possible using only parts from AliExpress. As most people know, AliExpress is one of the best places to buy PC parts, but they also have a lot of cheap and low-quality components that will break quickly. Thus, you have to know what to look for, and which brands are reliable.
You'll also have to look out for parts that seem like amazing deals but have $100-plus markups for shipping. Finally, you'll have to wait a couple weeks on average for your parts to arrive, versus 1-3 days on Amazon. If you're willing to make these tradeoffs, however, you can save a boatload of money by sourcing some or all of your PC parts from AliExpress.
While we only use AliExpress components in this PC build, we don't necessarily recommend buying everything from them. Sometimes you can find an equally good price on a specific component on Amazon or Newegg, and the brand may be more reliable. We'll touch more on this later. For now, let's have a look at this AliExpress-only rig.
How much does this PC build cost?
Sourcing parts from AliExpress, this PC will end up costing ~$674 at the time of writing. AliExpress also offers deals for new customers on many of these components, so you may see steep discounts above and beyond that.
When buying parts in the most efficient way (e.g. sourcing RAM and SSDs from Amazon, getting a $40-$50 case, and buying an i5-13400F that comes with a stock cooler), this build will cost less than $600. For a high-end 60FPS gaming PC / budget 144FPS rig, that's pretty incredible!
AliExpress $600 PC Build Parts Overview:
CPU: Intel Core i5-13400F
CPU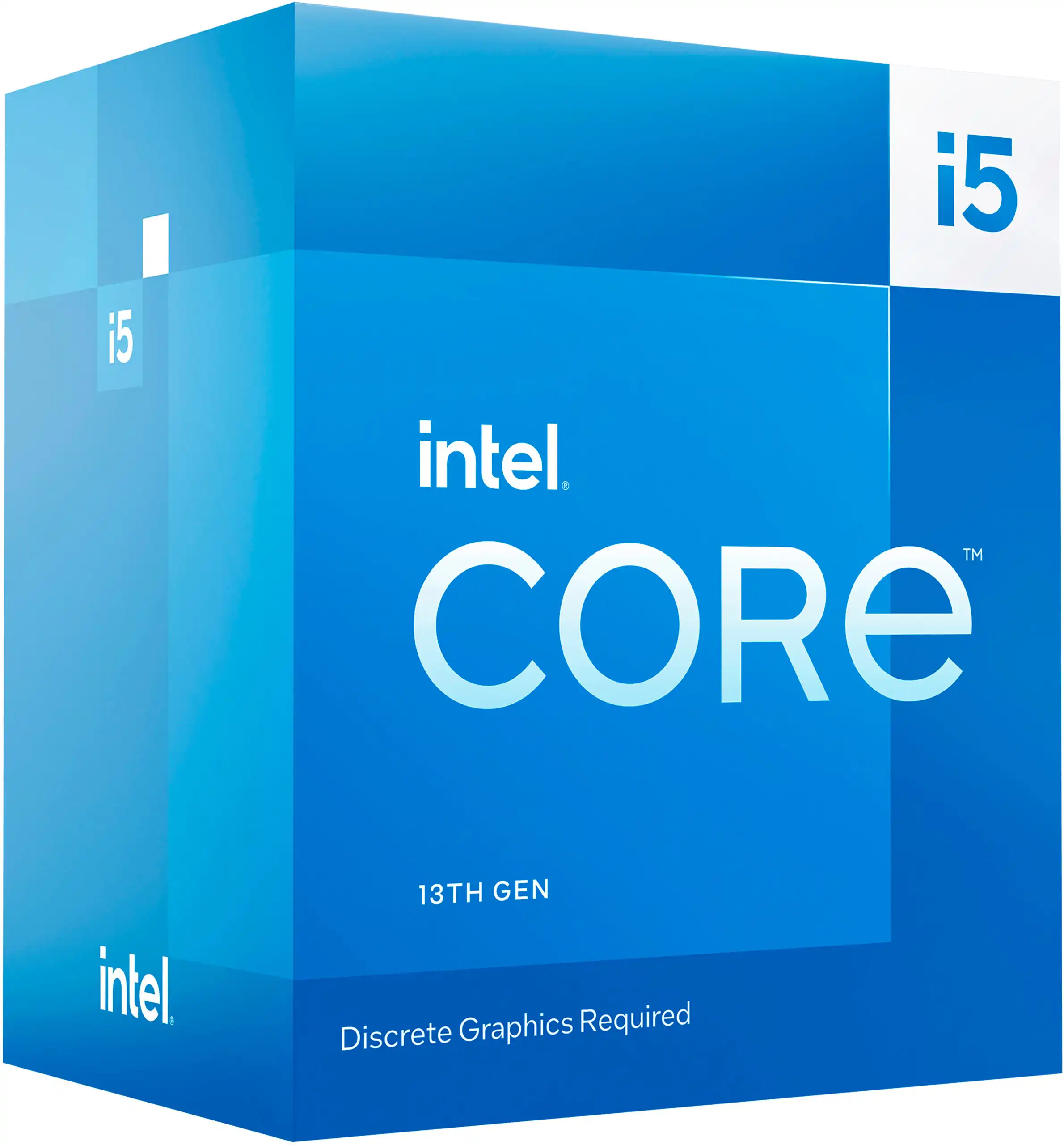 Intel's Core i5-13400F is one of the best budget CPUs, if not the very best. At around $200, its performance is enough for 240FPS gaming in the majority of titles, and 144FPS gaming in pretty much anything.
Truth be told, computer processors are probably AliExpress's least competitive product category in terms of pricing. This is in part due to the fact that virtually all CPUs on the marketplace are sold without a cooler to reduce shipping costs. Thus, even the new listings don't come with a box, just the CPU in its little plastic container.
What's more, since CPU costs aren't influenced by any third-party input (unlike any other component), AliExpress's prices on processors aren't that much better than anywhere else. At the time of writing, the best Core i5-13400F price we could find was $199 on BHPhoto, whereas the best price on AliExpress for a "new" 13400F was $198.
Keep in mind, that's without the box or cooler, and with an added degree or two of sketchiness. Thus, we would actually advise against purchasing your CPU from AliExpress, since there's really not much upside. Still, in keeping with the theme of this PC build, we chose to at least leave the choice up to the buyer.
CPU Cooler: Aigo ICE400SE 160W
CPU Cooler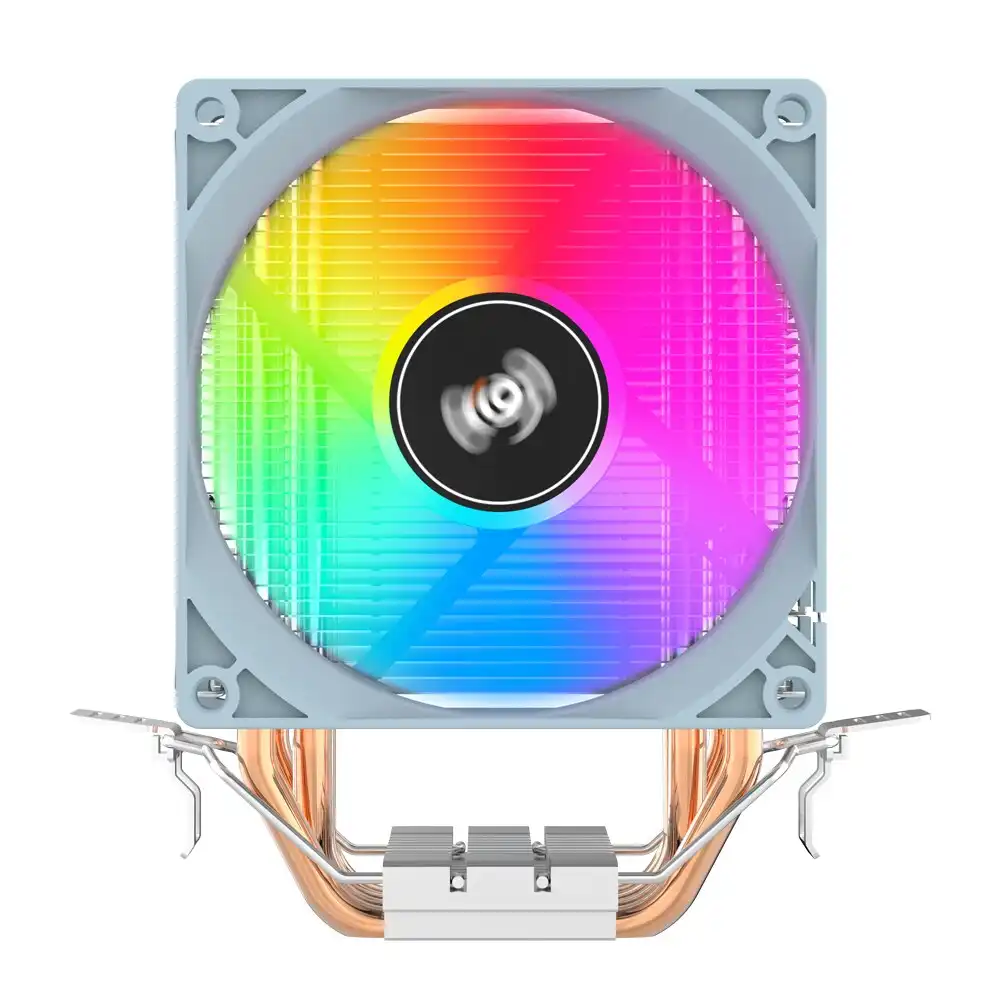 If you bought your CPU from AliExpress, you'll need an aftermarket cooler. If you bought an i5-13400F from a US supplier, it comes with a stock cooler so you won't necessarily need an aftermarket one, although your performance and temps will be a bit better if you opt for one.
Aigo's ICE400SE is a fairly powerful CPU cooler at a competitive price. Its 160W TDP is more than enough for the Core i5-13400F, which doesn't run that hot. It also has RGB lighting, which some will appreciate.
At the moment it looks to be the best CPU cooler on AliExpress for the Core i5-13400F, as other options are either not powerful enough or overpriced.
Graphics Card: MingZhou GeForce GTX 1660 Super
Graphics Card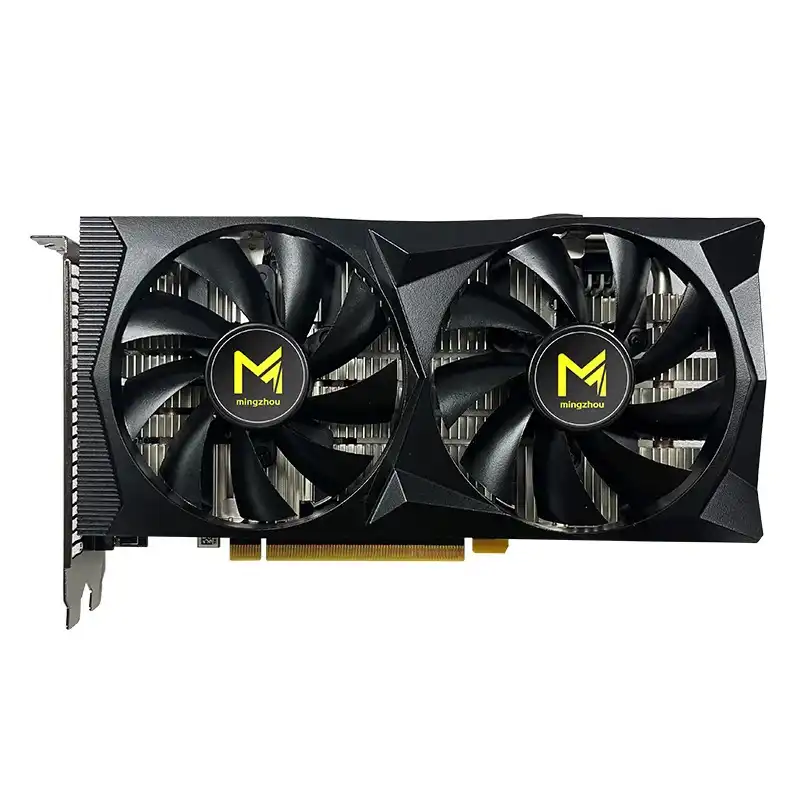 The GeForce 1660 Super is, alongside the RX 580, GT 730, and GT 1030, one of the most widely-manufactured cards in history. Seemingly every other Chinese factory makes a 1660 Super AIB.
This competition has helped to drive prices down to extremes, which is why you can get a brand-new 1660 Super from a fairly reliable brand for less than $135 at the time of writing on AliExpress, whereas the most competitive American offering of this video card is $200 and most are upwards of $300.
The 1660 Super is an 144FPS-capable GPU that's just a hair below the similar 1660 Ti in performance. It's most ideal for high or ultra gaming in 1080p at 60FPS, or performance-oriented settings in 1080p at 144FPS. For comparison, it's roughly 37.5% better-performing than the similarly-priced RX 580 8G, per 3DMark Time Spy benchmarks, making it one of the best value offerings on AliExpress or anywhere else.
MingZhou is a brand that's been around for quite awhile. Their cards are certainly more cheaply constructed than, say, an EVGA or MSI model, but with lower-wattage cards like these exceptional cooling is not requisite. The money saved by opting for a lesser-known brand like MingZhou is certainly worth the tradeoff if you're on a tight budget, since the best GPU you'll be able to get in the US for $135 is probably an RX 580 8G.
A Quick Note on Finding the Best Deals on GPUs
A great tool for finding the best-priced graphics card within a certain budget is our own Find the Best Gaming GPU Calculator. Simply enter the maximum price you're willing to pay in the Max Price input field and the best-performing cards within that range will be listed, from best to worst.
Alternatively, you can filter by model. For instance, type in "6600 XT" to automatically find the cheapest models available on Amazon, updated hourly.
Alternative Graphics Card: Peladn GeForce GTX 1660 Ti
Graphics Card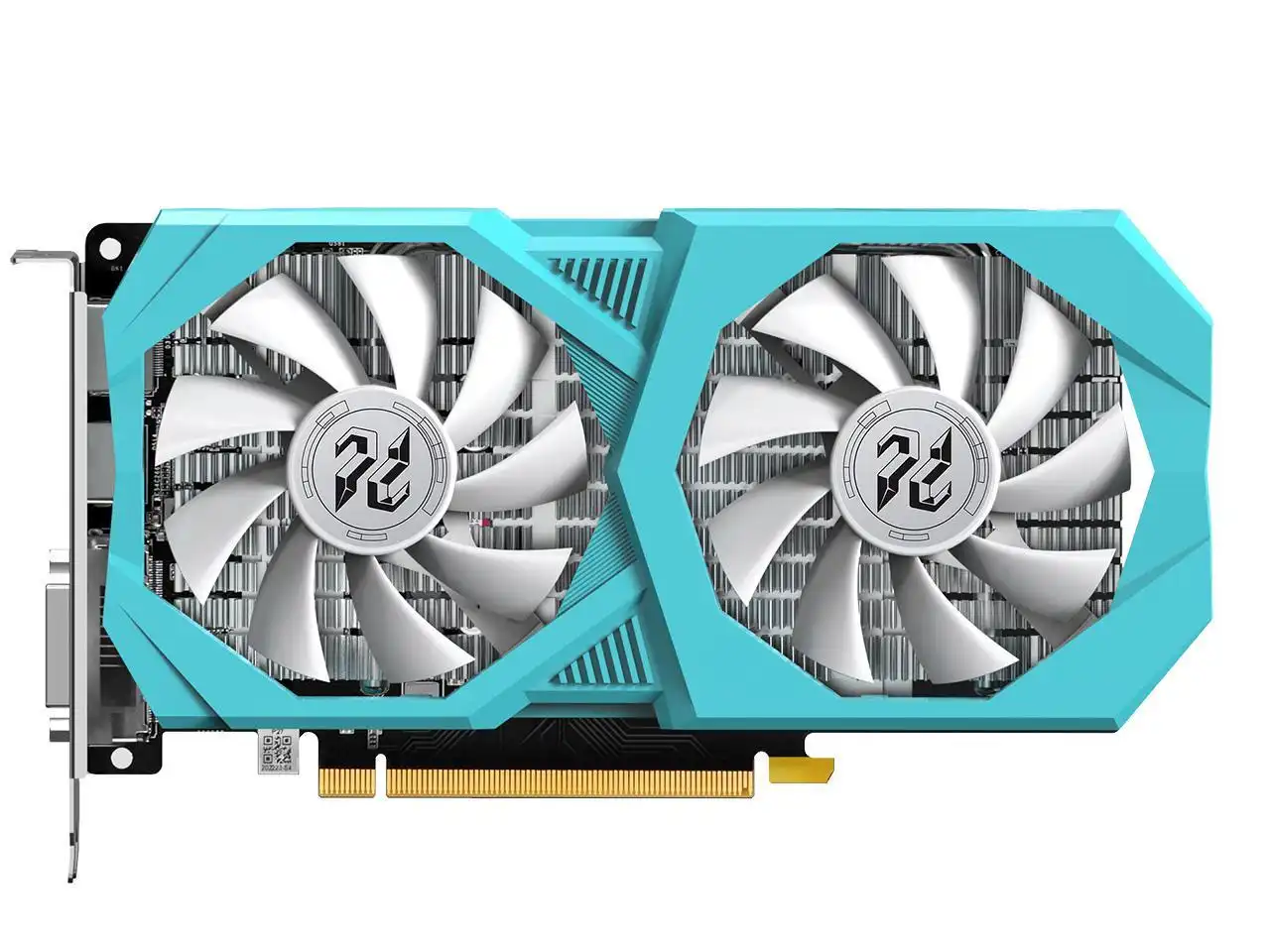 If you're looking for a more reputably-branded graphics card and are willing to spend more money to attain this, Peladn's 1660 Ti make is the best option. Currently selling for $193, it's a tiny bit more powerful than the 1660 Super, and also more sturdily-constructed. It comes in a standard all-black color scheme, as well as a unique variant with a blue heatsink and white fans.
While Peladn isn't the best-known brand in the Western world, they run a huge operation in China and work directly with big-name companies like Intel. They have a large R&D budget and manufacture their own AIBs. Smaller-name brands like MingZhou are more likely to be rebranded generic cards are usually not of quite the same quality as OEMs like Peladn.
You can see Peladn's website for more information, but suffice it to say they're as reliable as any video card manufacturer.
At the time of writing, Peladn's 1660 Ti is actually nearly $20 cheaper on Newegg, so we'd recommend just buying it from there. Frankly, the magic of AliExpress is mainly in the off-brand components, so opting for a name-brand will usually diminish your build's performance per dollar.
RAM: SKIHOTAR 16GB (2 x 8GB) 3200MHz C22
RAM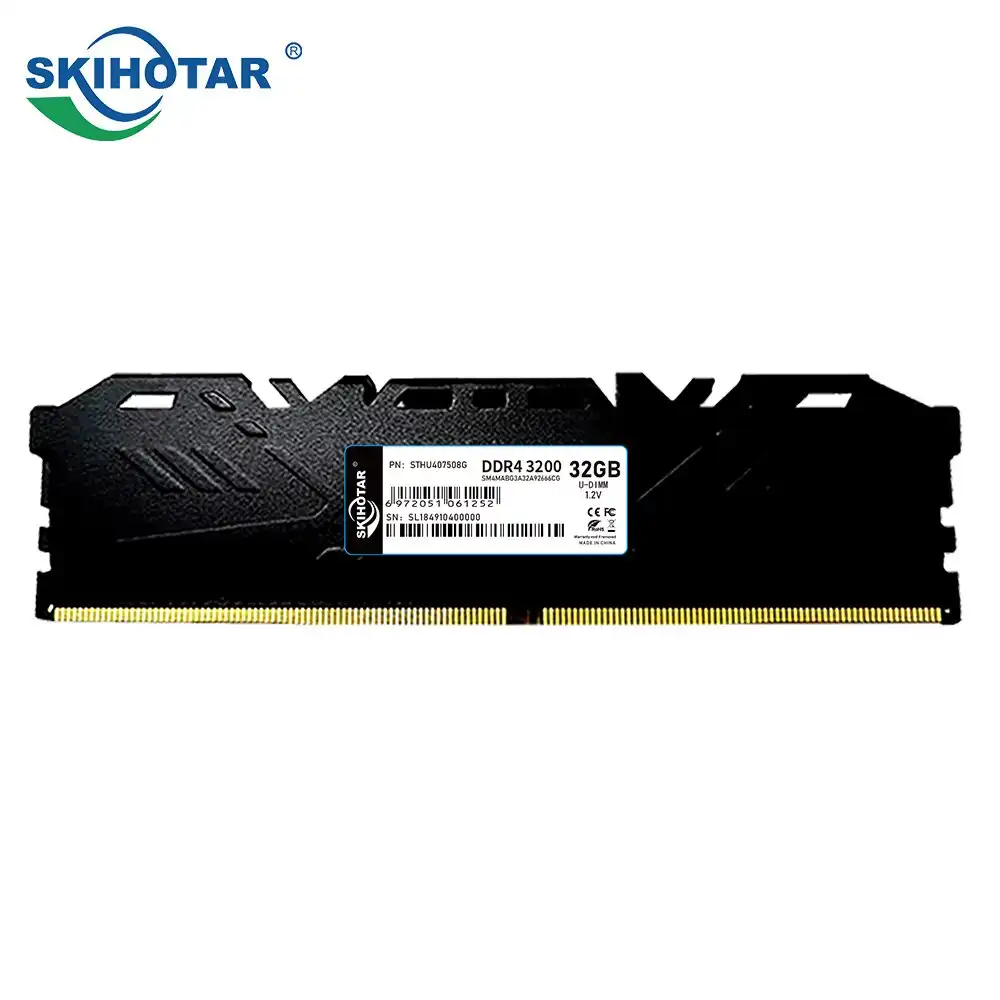 This memory kit comes with two 8GB sticks for a total of 16 gigs of memory. Having this much RAM will allow you to be able to switch between different windows and programs much quicker, without having to reload what you're looking at. At this point, 16GB is pretty much required for an optimal gaming or productivity experience, so we don't recommend cheaping out and getting only 8.
This specific kit will clock to 3200MHz with XMP so you can maximize your Core i5-13400F's performance. At $16, it's around half the price of even the cheapest American 16GB RAM kits (which are usually, in the low $30s or high $20s), so what gives?
The main tradeoff is an increased CAS latency; this SKIHOTAR RAM is C22, versus most American kits which are a lot lower-latency at C16. In practice, this shouldn't be noticeable at all. However, your RAM's performance will technically be marginally worse than a lower-latency C16 kit.
It's probably worth the extra $10 or so to get a kit with tighter timings like Silicon Power's C16 kit or the TeamGroup T-Force Vulcan Z C16 kit. Not only do they have better latencies, but they arguably look better as well.
Storage: KingSpec 1TB NVMe SSD
SSD

KingSpec's 1TB SSD with read speeds upwards of 3500MB/s is fast and fairly cheap. We opted for a PCIe gen 3 SSD because you won't see all that much improvement with a gen 4 model, and they're significantly more expensive.
SSDs are another area where AliExpress doesn't exactly dominate. This is one of the best value SSDs on the platform, but it's not as good of a deal as a lot of SSDs on Amazon. 1TB models with comparable speeds like Fanxiang's S500 Pro, Silicon Power's A60, and Crucial's P3 can be frequently found in the US for less than KingSpec's make.
With that being said, we'd recommend sticking to the old reliable Amazon, Newegg, Microcenter, and the like for the most part. Brands on these marketplaces are likely to be more reputable, and prices will be better on the whole.
Motherboard: HUANANZHI B760M-D4-B
Motherboard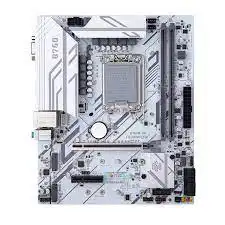 After recommending that you buy a CPU, SSD, and RAM elsewhere, you're probably wondering why we created this PC build in the first place. What is the point of shopping on AliExpress if you don't buy anything there?
That's where motherboards come in. Like graphics cards, AliExpress gives buyers access to a number of brands that are huge in China but don't market their products in the West for the most part. Huananzhi is one such brand; they make several decked-out motherboard models that are less than $100, far less than any Intel 700-series motherboard in America.
Another thing you'll notice about Chinese motherboard manufacturers is that they'll actually use white PCB from time to time. This is unheard of in the US, where lists of the "best white motherboards" don't include a single actual white motherboard, just black PCB boards with silver heatsinks. Truly white motherboards add a killer aesthetic to your gaming system, and many are cheaper than comparable black ones in the US.
What sets Huananzhi's board apart from other similarly-priced offerings is its aforementioned white PCB, abundant heatsinks, 10 power phases, and 6 rear USB-A ports. And, of course, it's fully compatible with Intel's Core i5-13400F, the CPU we picked for this build.
All of these features combine to make a great-looking motherboard that performs well with the Core i5-13400F. Considering its current price of less than $85, this feature set is exceptional.
Power Supply: Julongfenbao 850W Gold Fully Modular
Power Supply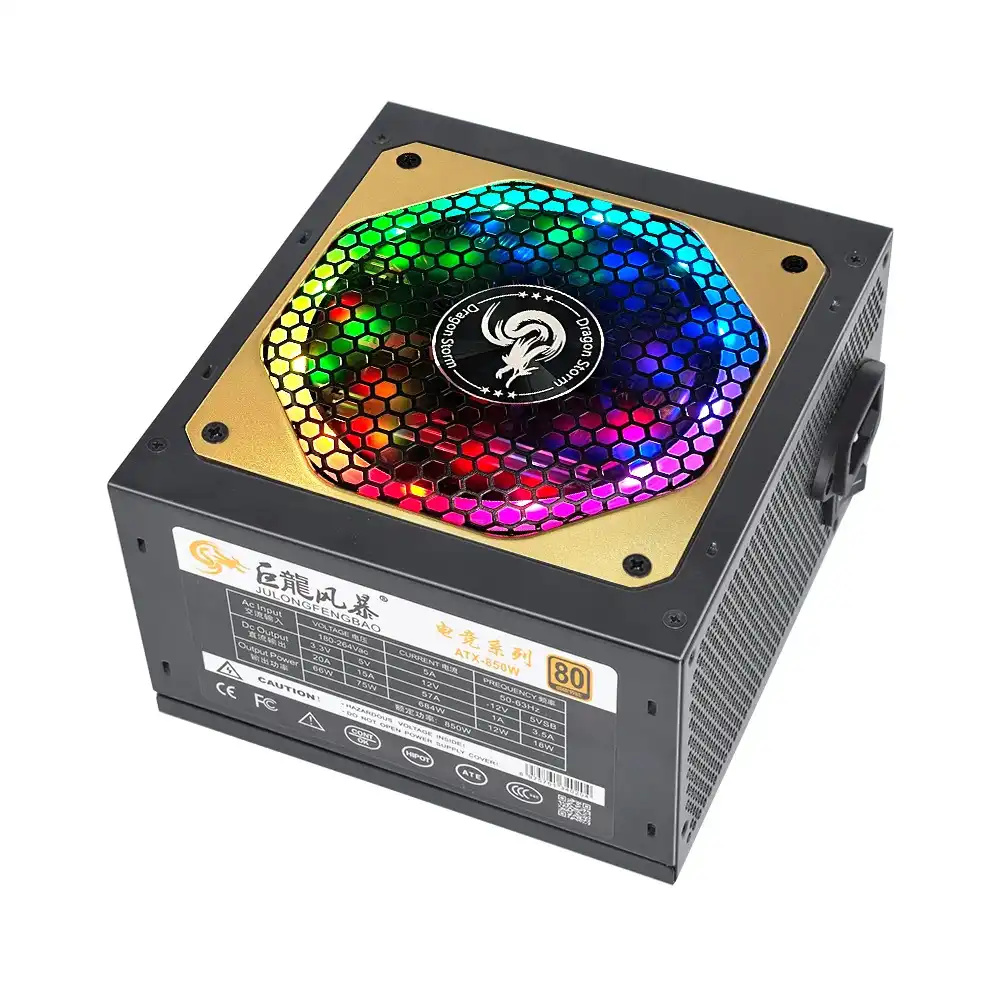 Yet another "best choice between bad options," Julongfenbao's power supply does have some appealing features. It does appear to be legitimately 80-Plus Gold certified: It took some digging, but it seems to be a branded version of DONGGUAN XINTONGYE ELECTRONIC TECHNOLOGY CO. LTD's ATX-850W power supply, which is in fact in CLEAResult's 80-Plus database.
Additionally, it's fully-modular and provides an impressive 850 watts of power. You're probably questioning our pairing of the GTX 1660 Super and Core i5-13400F with an 850W PSU, and that's certainly valid. We chose an overkill 850W power supply because it was the cheapest unit we could find that was reliable.
There were a lot more 400W and 500W units that had no certifications or we couldn't find the manufacturer, and these are a no-go in the world of PC-building. A bad power supply unit can easily brick your entire system, so you'd best not cheap out on one.
You can probably see where this is going: You might be better off buying a power supply from a reputable manufacturer that sells in the US. Still, Julongfenbao's 850W unit isn't too terribly priced, since power supply units of all wattages are pretty expensive at the momement.
Case: Metalfish S5
Metalfish's S5 is a solid PC case with a unique design. The power supply is housed against the front panel, making the case wider and shorter than your typical mATX chassis. There's just one issue: It's expensive.
This entire build is meant to be a budget-friendly one, but this case is $40-50 more than we'd like to spend. The problem is, cases on AliExpress tend to be surprisingly expensive, probably in order to cover the shipping costs of their larger packages. Additionally, their selection is extremely limited.
Thus, like many other parts that we've covered, we recommend buying a chassis here in the US. Something like Thermaltake's Versa H18 has better airflow, a higher-quality design (with tempered glass instead of an acrylic side panel), and a much more budget-friendly retail price.
Peripherals
We won't go into too much detail with peripherals, as an argument could be made for just about any decent gaming mouse, keyboard, mousepad, or other peripheral. Still, we'll at least mention our top picks. These aren't necessarily from AliExpress.
Monitor: AOC 24G2 24″ 1080p 144hz 1ms
Monitor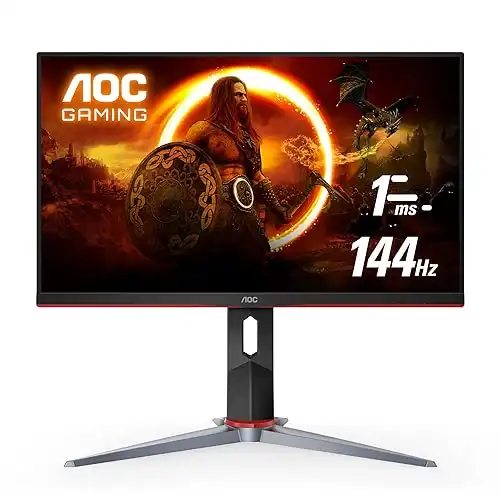 If you're going to run games in 144FPS you'll need an 144hz monitor to capitalize on your fast framerate. While AOC might not be quite name-brand, their 24G2 monitor delivers excellent performance and represents one of the cheapest 144hz monitors available presently.
In addition to a fast refresh rate, the 24G2 boasts a 1ms response time, adjustable height, and a three-year warranty. These features all add up to a great gaming experience at a stellar price.
Mouse: Razer DeathAdder v2
The DeathAdder line has become more or less the generic gaming mouse, and for good reason. It's not too expensive and super comfortable with two customizable side buttons in addition to the scroll wheel and two DPI buttons. You can't go wrong with this one.
If you're into lighter gaming mice the Glorious Model D is our favorite. It's 61 grams and has an ergonomic right-handed design (if you're a lefty the similar but ambidextrous Model O will suit you better.
Keyboard: Razer Huntsman Mini
Keyboard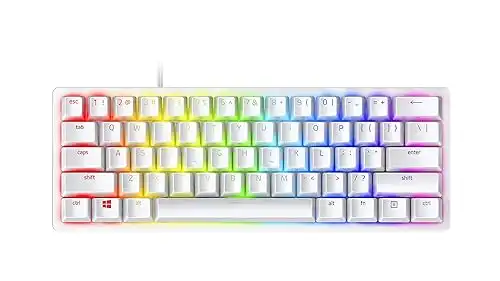 If you're looking for the best switches known to man, look no further; the Huntsman Mini has them (in fact, this entire article was typed on those glorious clicky optical switches). Customizable RGB lighting is also nice.
Of course, if you're a big fan of arrow keys or otherwise dislike 60% keyboards the Huntsman Mini simply won't do. In that case, the more-expensive but arrow-key-equipped Razer Huntsman v2. For best results make sure to get the model with clicky optical switches (as opposed to linear).
Mousepad: Glorious 3XL
Mousepad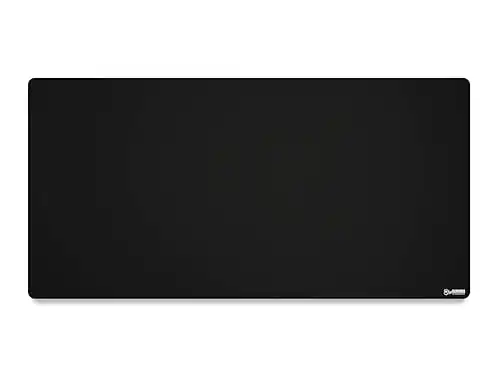 Glorious 3XL
Buy on Amazon
Buy on Newegg
Art of PC is reader supported. We may earn a commission if you make purchases through our affiliate links. Thanks for your support!
11/22/2023 02:43 am GMT
The aptly-named Glorious 3XL is truly closer to a tablecloth–it's 2 feet by 4 feet. If you don't have that much space they make more traditionally-sized mousepads as well. All of these are machine-washable and very durable. Also, if you get one in black coffee stains barely show up.
Headset: Corsair HS60 Pro
Headset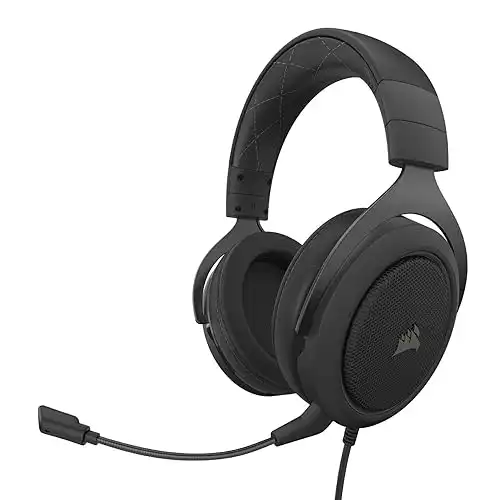 It's hard to go wrong with any name-brand headset and Corsair's HS60 is no exception. We aren't audio snobs but the sound quality is seemingly up to par with any other headsets in its weight-class, and memory foam ear cups make for a comfortable gaming experience.
Mouse Bungee (if you're into that sort of thing): Razer Bungee V3
Mouse Bungee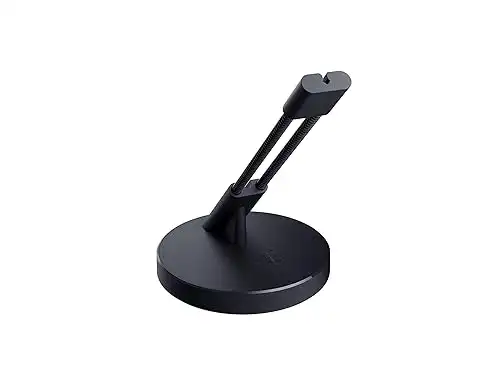 Truth be told, we've never demoed this specific mouse bungee; we use Glorious' make. That being said, it's hard to screw up a mouse bungee and this product evidently has two revisions' worth of improvement. That's enough to earn this bungee our vote of confidence, and we're choosing it over Glorious' model since it has a cleaner look and takes up a tiny bit less desk space. Still, do your own research on this one.
What PC parts should you buy on AliExpress (and which shouldn't you)?
As we've covered in this PC parts list, there are some parts that are well worth buying on AliExpress, but there are just as many that you should avoid for the most part due to either inferior part quality or subpar pricing.
In general, the parts that AliExpress offers the best value on are graphics cards and motherboards. Some AliExpress sellers such as Onda, Huananzhi, Colorful, Machinist, and Maxsun offer extremely affordable motherboards that are well-made. Occasionally, you'll see a CPU-motherboard combo or even a CPU-RAM-motherboard combo for sale from one of these brands that's a decent deal.
On the other hand, you should probably avoid buying CPUs, RAM, SSDs, PSUs, and cases on AliExpress for the most part. Their offerings aren't that great of deals, and they're often of inferior quality in some way or another. If nothing else, it's not worth the risk of buying off-brand if you can get a name-brand component for the same price in the US.
Finally, CPU coolers represent a sort of grey area. Some coolers on AliExpress are $10 or so cheaper than comparable models, but whether that's worth the potentially reduced quality or not is up to you.
All things considered, AliExpress's strengths in the video card and motherboard departments make them a viable option for sourcing parts, but we'd recommend sticking with these unless an especially good deal crops up.