11/22/2023 06:06 am GMT
If you've ever shopped around for RAM or a new SSD, you've almost certainly come across at least a couple of TeamGroup's offerings. While they may not quite be a household name yet, they sell some of the most popular budget SSDs and memory on the market.
Today's Deals
About TEAMGROUP

TEAMGROUP, occasionally shortened to "Team," is a Taiwanese company headquartered in Taipei. They've been around for quite a while: The company was founded in 1997.
By far, TEAMGROUP is best-known for their memory and SSDs, which have been wallet-friendly bestsellers for years. However, they've recently forayed into other areas of PC hardware including AIO CPU Coolers, cases, and even accessories like mouse pads and light strips.
TEAMGROUP Product Lineup
TEAMGROUP's hardware is divided into two main categories: T-Force and T-Create. T-Force is specifically designed with gaming in mind, while T-Create is marketed towards creators. With that being said, the difference between many of these two lines' offerings is minimal. Just because an SSD is part of the T-Create line, that doesn't mean you can't use it to great effect in a gaming rig.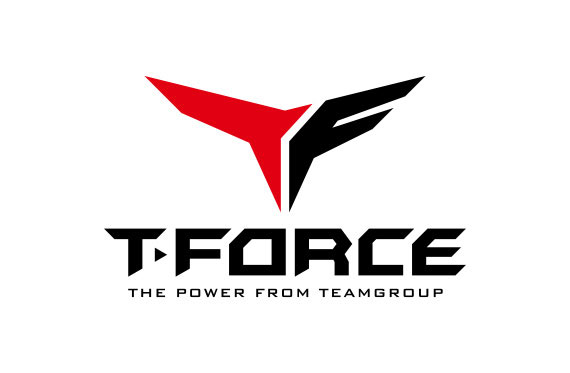 Before we get into discussing whether or not TEAMGROUP's hardware is of good quality, let's take a quick look at their product range:
TEAMGROUP SSDs
11/22/2023 07:38 am GMT
Most likely their most popular product, Team manufactures many varieties of SSD. At the slower end, they make several SATA SSDs. The GX2 is their slowest, with read speeds topping out at 530MB/s, while the newer AX2 maxing out at 540MB/s and the most recent T-Force Vulcan Z hitting 550.
TEAMGROUP has other SATA models called T-Create Classic, EX2, QX2, as well as a couple of SATA SSDs with DRAM, the T-Force Vulcan and T-Create Expert. Finally, they have an M.2 form-factor SATA SSD, dubbed the MS30.
On the whole, TEAMGROUP SATA SSDs are available in capacities ranging from 256GB to an insane 16TB, and many capacities have the option of being bought in 2-packs at a sometimes substantial discount.
Team also sells a number of PCIe SSDs. Within their T-Force line, these include their MP33 (a TLC drive with read/write speeds up to 1700/1400 MB/s), Cardea Z330 (a TLC gen 3 SSD with read/writes up to 2100/1600MB/s), and T-Force Cardea A440 (a TLC PCIe gen 4 SSD with read/write speeds up to 7000/6900MB/s).
Other notable SSDs include PCIe 5.0 Cardea Z540, PCIe 4.0 Cardea A440 Pro, Z44L, Z44Q, and gen 3 offerings including the Cardea IOPS and Ceramic C440. TEAMGROUP sells a wide selection of other PCIe SSDs within their T-Force line.
The T-Create lineup is a bit more limited, with the T-Create Classic PCIe 4.0 DL, T-Create Classic PCIe 4.0, and T-Create Classic PCIe 3.0.
TEAMGROUP PCIe SSDs range in capacity from 250GB up to 4TB.
TEAMGROUP RAM
11/22/2023 06:06 am GMT
TEAMGROUP sells so many different RAM kits that it would be nearly impossible to list them all. They have a myriad of DDR3, DDR4, and DDR5 kits for both desktop and laptop platforms. Their DIMMs include options with bare-bones plain PCB, monochromatic aluminum heatsinks, RGB lighting, and more, so there's an aesthetic available for pretty much anyone.
These kits span the standard 8GB to 128GB range of capacities, with DDR5 speeds up to 7600MHz.
Other TEAMGROUP Products
11/22/2023 06:57 am GMT
Other than memory or storage, TEAMGROUP's most notable products are their Lares ARGB case and T-Force Siren AIO liquid cooler.
The Lares is currently Team's only chassis, but it isn't widely available at the moment. The Siren comes in 240mm and 360mm options, which are each available in both white and black. These both feature customizable RGB lighting.
Are TEAMGROUP SSDs Good?
TEAMGROUP SSDs are some of the best in terms of both quality and pricing. While they may not be quite as cheap as some competing models like Fanxiang, they're still competitively priced, while boasting marginally better ratings on the whole.
It's extremely rare to see a TEAMGROUP SSD with an average rating below 4.6 stars. What's more, these are the averages of thousands of customer ratings, not mere hundreds. They perform as advertised and have extremely low defect rates.
Depending on the state of the market at the time you're buying, you might find a slightly better-priced SSD for your system, but you can never go wrong buying a TEAMGROUP SSD. In fact, one of our systems was built with a 1TB TEAMGROUP GX2 SATA SSD sometime before PCIe SSDs were all that mainstream, and it's been chugging along with no issues ever since.
Is TEAMGROUP RAM Good?
The answer to this question is virtually the same as the answer to the last: Yes, TEAMGROUP RAM is of top-notch quality, and many of their kits are sold at bargain prices. Most of their kits boast 4.8 stars or more, and as far as we could tell none of them averaged below 4.5.
What's more, their prices on many kits undercut literally everyone. For example, amongst all of the 2x8GB 3200MHz DDR4 memory kits on Amazon, TEAMGROUP's is the cheapest (at the time of writing, at least) by $2, even undercutting OLOy, the budget RAM king.
TEAMGROUP Review: Final Thoughts
All in all, TEAMGROUP is an extremely reliable brand that's withstood the test of time. They've been around for over 25 years at this point, and show no sign of disappearing anytime soon.
They make especially good RAM and SSDs, with defect rates which seem to rival those of industry heavyweights like Corsair and Samsung. Their RAM, especially, is extremely affordable, while their SSD prices are at least competitive. If you don't feel comfortable purchasing a storage drive from an off-brand like LEVEN or Fanxiang, there's a good chance that TEAMGROUP will be your top choice.