11/22/2023 04:06 pm GMT
Awhile back we did a brand review of OLOy RAM, and in celebration of the recent surge in Fanxiang SSD listings on Amazon we thought we'd do the same for them.
About Fanxiang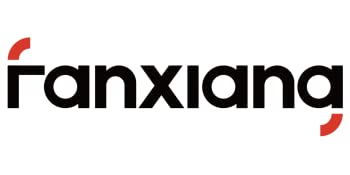 Shenzhen Fanxiang Information Technology Co., LTD., better known just as Fanxiang, is a Chinese company established in 2015. Based in Guangdong, they specialize in designing and producing memory solutions including USB flash drives, SD and Micro SD cards, SATA and NVMe SSDs, external SSDs, RAM, and several other types of storage.
They've sold more than $660,000 worth of products on Alibaba alone (where it appears most of their SSDs originate), and employ over 100 people.
Fanxiang Product Lineup
Best Value Fanxiang SSD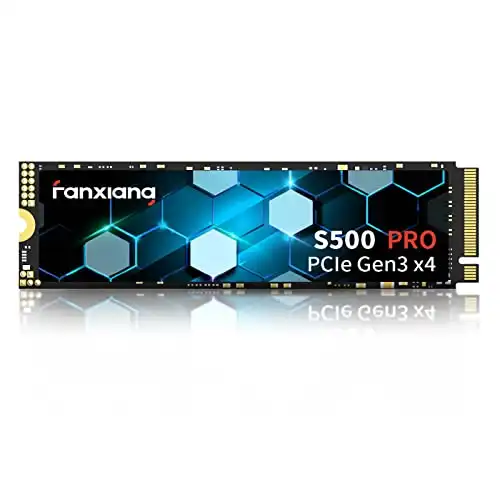 In America Fanxiang's available selection is mainly limited to Amazon, where several of its SSDs are available. These include the P105 external SSD, the S201 M.2 SATA SSD, the S301 mSATA laptop SSD, the 128GB F395 USB flash drive, the S101 SATA SSD, and several M.2 NVMe SSDs such as the S501, S500 Pro, S660, S770, and S880.

Most of these products are available in capacities ranging from 256GB to 2TB, with some like the S501 and S101 maxing out at 1TB. That's not to say that these aren't manufactured in higher capacities (they are), just that they haven't made it to Amazon as of the time of writing.
Currently the S770 is the highest-end product available from Fanxiang in the US, with read speeds up to 7300 MB/s, write speeds up to 6800 MB/s, and capacities up to 2TB. The S880 is a close second, with the same max reads and max writes up to 6600 MB/s, with a maximum capacity of 1TB.
The primary difference between the S770 and S880 is that the S880 uses SLC caching, while the S770 has DRAM.
According to representatives from Fanxiang, most of their high-end NVMe SSDs utilize Yeestor, SMI, or Maxio controllers with NAND flash produced by a mix of Yangtze (YMTC), Intel, and SK Hynix.
Fanxiang Pricing
Cheapest Fanxiang NVMe SSD (1TB)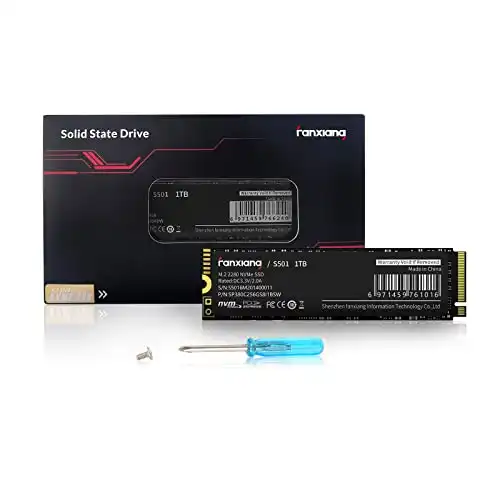 What sets Fanxiang apart from the competition is its pricing. Take the Fanxiang S500 Pro 1TB drive as an example: It's a TLC SSD rated for 640TBW with maximum write speeds of around 3500MB/s, but it's cheaper than many SSDs that are less durable and sport lower-durability QLC NAND memory, such as the Crucial P3 (with an endurance rating of 220TBW).
In fact, at the time of writing only two 1TB NVMe SSDs are cheaper than the S500 Pro: The TeamGroup MP33 and Silicon Power A60 are within $3 of the S500 Pro's price, with slower read/write speeds of 1800/1500MB/s and 2200/1600MB/s respectively, with both having slightly lower durability ratings of 600TBW.
For comparison, the Fanxiang S501 is about $51 at the time of writing, with a 600TBW endurance rating and max speeds of 2150/1850MB/s. Thus, it's essentially the same caliber as the aforementioned MP33 and A60, at a marginally lower price. Either way you look at it, Fanxiang wins the value competition.
Fanxiang likewise dominates the PCIe 4.0 SSD space. For example, the 2TB S660 is currently the cheapest two-terabyte gen 4 model we could find on Amazon. The only drive with comparable pricing was Silicon Power's UD90, which was $2 more.
Cheapest 2TB 7000+ MB/s SSD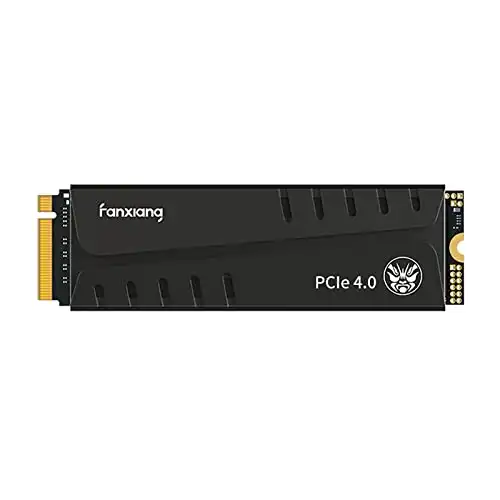 The S770's 2TB variation is the cheapest drive of its capacity by far in the 7000-plus MB/s class, as is the S880 1TB in the same category.
Their SATA SSDs, most notably the S101, are similarly priced to compete, but we don't think these merit as much consideration since the only real use-case for these is in builds with insufficient or no M.2 slots. With these slots becoming increasingly ubiquitous in motherboards every year, SATA SSDs are on their way out, as NVMe becomes the new gold standard.
Fanxiang Quality

By all reports, Fanxiang SSDs are of excellent quality. This is unsurprising since, according to their Alibaba page which functions as their primary website, Fanxiang SSDs and other hardware undergo extensive quality control before being shipped off. Importantly, this process includes CrystalDiskMark tests to verify speeds are up to par with advertised values.
This is reflected in customer ratings; on Newegg the S101 (the only SSD listed there) receives 4.9/5 "eggs," while on Amazon ratings are consistently at or above 4.6 stars. These numbers are across thousands of ratings, which substantially increases their reliability.
High customer review averages are of the utmost importance, since defect rate can't be gauged by testing one or even several units. Over thousands of units, however, a brand's consistency and QC quality becomes more apparent.

Fanxiang Drive Speeds
Another major concern with lesser-known SSD brands is whether their drives' actual performance can keep up with advertised speeds. In Fanxiang's case, their performance is very solid.
The 1TB S500 Pro, for instance, put up 3653MB/s sequential read speeds and 3194MB/s sequential write speeds in CrystalDiskMark, versus its advertised maximum read/write speeds of 3500MB/s and 3000MB/s, respectively. The SSD these numbers were recorded with was equipped with Maxio's MAP1202 controller and YMTC 128L TLC memory.
Likewise, many tests of the 256GB model reveal slightly better speeds than advertised: 2886MB/s and 2182MB/s sequential reads and writes, versus advertised speeds of 2800MB/s and 2000MB/s for these metrics.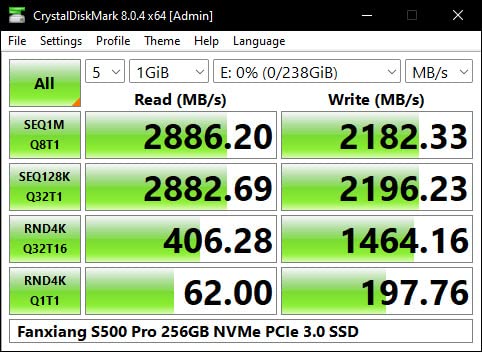 Most customer-submitted CrystalDiskMark results are in keeping with this trend, but it's not uncommon for brands to manufacture the same model of SSD with different controllers due to availability. For this reason, don't expect read speeds to be higher than those advertised, but it's reassuring to see these high numbers nonetheless.
Warranty

Fanxiang offers a three-year warranty on their hardware. This is pretty standard for SSDs, with 3-5 years being typical. This is nice to have in the event that your SSD is one of the unlucky units that breaks before its time.
Final Thoughts on Fanxiang
All in all, Fanxiang SSDs are some of the best value drives on the market. They're cheap but durable, with speeds that rival their Samsung and Western Digital-made counterparts.
While the Fanxiang storage drives available at the moment are limited to PCIe 3.0's bandwidth and are therefore not ideal for top-of-the-line PC builds, the vast majority of users will find their value offerings ideal for high performance at a reasonable cost.