There's nothing quite like building your own PC, but sometimes it's just not the best option. 2021 represents one such instance.
Insanely high demand for GPUs, worldwide chip shortages, and a myriad of other factors have pushed component prices through the roof. It's a tough market for would-be PC builders, and many are turning to prebuilt PCs instead.
This is because, in the current state of the market, vendors of prebuilt PCs can supply systems at a lower cost than the typical consumer would pay sourcing parts on their own. In short, in most scenarios it's currently cheaper to buy a prebuilt system than to buy the same parts and assemble them yourself.
While this is the case, we want to make sure to state clearly that building your own PC is still definitely a viable option, even now. Like we said earlier, there's nothing like building your own computer.
See Also: Buying Prebuilt vs. Custom-Building Your PC
There's a level of satisfaction that comes from researching, building a parts list, finding the best deals, ordering your components, and assembling the computer yourself. To many people this is worth more than the money they would save by buying prebuilt.
We understand, however, that there's another large cohort that wants the best possible deal, and is willing to skip out on the building process if it saves money. If you're a part of this category and are looking to get the best performance for your buck, you've come to the right place.
Below, we've compiled our list of the best prebuilt gaming PCs of 2021, from lowest to highest performance (and cost).
Overview:
| | | |
| --- | --- | --- |
| HP Pavilion | GTX 1650 Super | Intel Core i3-10100 | [amazon-element asin="B08NCFRFFD" fields="sm-image"] | Check Price |
| CyberPowerPC Gamer Xtreme | Core i5-10400F | GTX 1660 Super | [amazon-element asin="B08FBK2DK5" fields="sm-image"] | Check Price |
| HP Omen 30L GT13-1350st | Core i7-11700K | 3060 Ti | | Check Price |
| HP Omen 30L | Core i7-10700KF | RTX 3080 | [amazon-element asin="B08KHNNLDK" fields="sm-image"] | Check Price |
| HP Omen 30L GT13-0380t | Core i7-10700K | RTX 3090 | | Check Price |
Best 1080p 60FPS Prebuilt PC: HP Pavilion | Core i3-10100 | GTX 1650 Super
[amazon-element asin="B08NCFRFFD" fields="lg-image"]
HP's 1650 Super build with a Core i3-10100 is one of the best prebuilt PCs for gaming on a budget. While the 1650 Super is by no means the best card available, it's an excellent choice for running games in 1080p. You can expect 60FPS in almost any game and 144FPS in a lot of titles.
System Specs:
GTX 1650 Super
Core i3-10100
256GB NVMe SSD
8GB DDR4 RAM
Generic Keyboard and Mouse
Windows 10 Home
Breakdown:
As a whole, the 1650 Super/Core i3-10100 HP Pavilion boasts solid specs for a respectable price. Its 8GB of RAM is nothing to write home about, as is its low storage capacity of 256GB. Likewise, you shouldn't expect much from the keyboard and mouse, which are really cheap.
On the other hand, it's NVMe storage so you can expect snappy boot times and load speeds for your games if you use it as your install disk.
If you opt for this prebuilt PC you'll probably need to add on some storage, but even a 2TB hard drive like this one is really cheap. If 8 gigs of memory doesn't cut it for you, you can always add in another stick for less than $50.
Why it's a good deal
This PC is an excellent deal because it's significantly cheaper than sourcing the parts yourself. A 1650 Super alone will cost you nearly $600 in the wild, and that's not accounting for the CPU, RAM, case, storage, PSU, or Windows 10.
With an i3-10100 and any B460 motherboard thrown in, the tally is already over $800. You can see how, when factoring the rest of the parts and the OS in, this system would cost you well over $1000 to build yourself.
Best 1080p 144FPS/1440p 60FPS Prebuilt PC: SkyTech Shadow 3.0 | Ryzen 5 3600 | GTX 1660 Super
[amazon-element asin="B08FBK2DK5″ fields="lg-image"]
Here's another 16-series build, this time by CyberPowerPC. This rig features the 1660 Super, with 50% more VRAM than the 1650 Super. The 10400F also provides a nice jump in performance, allowing for consistent 144FPS gaming in just about any title at 1080p.
In QHD, you can expect upwards of 60 frames a second in a lot of games, but the 1660 Super will struggle with some of the more graphically demanding ones like Warzone or Assassin's Creed Valhalla.
While you'll definitely be able to run some less GPU-heavy games in 4K with decent frames, we'd recommend a more powerful graphics card for optimal UHD performance.
System Specs:
GTX 1660 Super
Core i5-10400F
500GB NVMe SSD
8GB DDR4 3000MHz RAM
B460M
WiFi
CoolerMaster MasterBox NR640
Generic Keyboard and Mouse
Windows 10 Home
Breakdown:
This PC comes complete with a much beefier GPU and CPU than the previous prebuilt, allowing for 144FPS performance in a wide variety of games. An RGB case and four RGB fans provides nice aesthetics, and 8GB of RAM should suffice for most users.
Thankfully the SSD is NVMe, but at 500GB there's a good chance you'll need to add in a hard drive. Even so, this build is an excellent buy for mid-range gaming.
Why it's a good deal
Like its little brother, the 1660 Super will cost a pretty penny even though it's on the cheaper end of the GPU spectrum. Expect to pay $650 or so to buy it yourself. Throw in the i5-10400F and we're up to $800. The SSD will be another $50 at least, as is the RAM. Another $100 for the OS brings us to $1000, and we haven't even gotten the power supply, case, or board (presumably a B460M) yet.
The extra keyboard and mouse don't add much value but even so, this CyberPowerPC 1660 Super build is a reasonably-priced mid-range gaming rig, and you won't get a better price buying yourself unless you can find some real deals.
Best 1080p 240FPS/1440p 60FPS Prebuilt PC: HP Omen 30L | Core i7-11700K | RTX 3060 Ti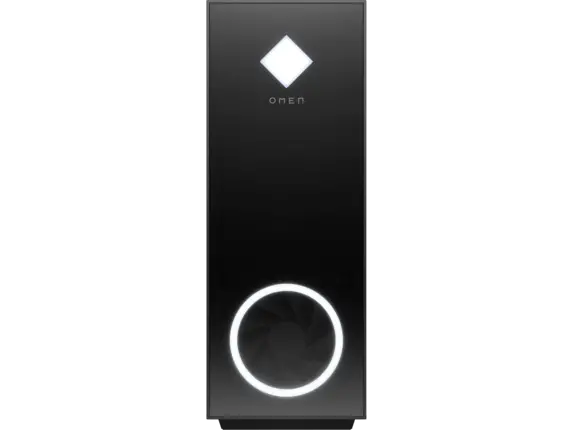 With the RTX 3060 Ti and i7-11700K, at 1080p you'll be able to easily push past 144FPS in almost anything and 240FPS in the majority of games.
At 1440p the 3060 Ti can push over 100FPS in a lot of titles, and even over 144FPS in less GPU-bound ones like Minecraft and VALORANT. It handles the more difficult titles with aplomb, pushing 60FPS with relative ease.
The i7-11700K is an 8-core monster of a CPU and won't bottleneck the 3060 Ti except on very low graphical settings in CPU-heavy games.
The 3060 Ti comes with DLSS and ray-tracing. DLSS allows you to get higher framerates at high resolutions if you're okay with a small decrease in picture quality. Ray-tracing will give you some truly beautiful effects, but it your FPS will take a substantial hit if you enable it.
System Specs:
RTX 3060 Ti
Core i7-11700K
AIO RGB Liquid Cooler
8GB HyperX DDR4 3200MHz RAM
512GB NVMe SSD
WiFi and Bluetooth
Windows 10 Home
Breakdown:
This PC come with a very capable CPU-GPU combination in the 3060 Ti and 11700K. In addition to great gaming performance, this computer is an excellent workstation rig and can handle video editing, recording and streaming with ease in addition to high-FPS gaming.
The i7-11700K is overclockable, meaning you can squeeze even more performance out of it with a little tweaking. The AIO liquid cooler that the Omen 30L comes should keep the CPU at frosty temps even at increased clock speeds.
As with the other prebuilt PCs, you may want to add storage. HP allows customization before ordering so you could get them to add it, or you can save a bit by purchasing aftermarket storage. We recommend this hard drive for 2TB of cheap additional space.
Likewise, 8GB of RAM doesn't really jive with a system as nice as this one. You can pay an $100 upcharge for 8 more gigs of RAM, or you could buy an 8GB HyperX DIMM with the same clock speed for a bit less off of Amazon.
Why it's a good deal
The 3060 Ti alone will cost you at least $700, and more likely than not closer to $800. An AIO cooler will be another $100, and a Z490 motherboard with WiFi and Bluetooth will be at least $150. The Core i7-11700K runs at around $400, and while the case isn't available for retail similar models go for $50-100.
The RAM is about $70 and 500GB NVMes cost $50 or thereabouts. A 500W Bronze PSU (the included PSU is probably 500-600W) goes for at least $50.
Based on our calculations, buying an Omen 30L with these specs will cost roughly the same as sourcing the parts yourself, perhaps a tiny bit less.
With that in mind, it's really not that unreasonable to build a similar PC yourself. If you'd rather have it done for you, though, the Omen 30L with an i7-11700K and 3060 Ti is a solid buy, and may save you some time. You're also not going to find that case anywhere else.
Best 1440p 144FPS/2160p 60FPS Prebuilt PC: HP Omen 30L | Core i7-10700KF | RTX 3080
[amazon-element asin="B08KHNNLDK" fields="lg-image"]
The HP Omen 30L strikes again, this time with a 3080 and 10700KF.
The RTX 3080 is without question one of the best gaming GPUs. It can handle high resolutions and fast framerates with ease. The 10700KF is no slouch either, and can handle some serious workloads of its own.
Expect 144FPS in 1440p with most games. A small handful of poorly optimized games might get slightly less than that, but even they will come really close.
In 4K the 3080 should push 60 frames a second in any game, and over 100 in a lot of them.
And, of course, you'll see at least 240FPS in pretty much any title.
As an RTX card, the 3080 also comes with DLSS and Ray-tracing.
System Specs:
RTX 3080
Core i7-10700KF
AIO RGB Liquid Cooler
32GB DDR4 RAM
1TB NVMe SSD
WiFI and Bluetooth
Windows 10 Home
Breakdown:
This version of the Omen 30L comes out of the box with everything you'll need. A terabyte of storage is enough for most users, although if it's not you can always add in a hard drive or two.
32 gigabytes of RAM is more than enough; you should rarely max out your full memory capacity. It's presumably 3200MHz HyperX RAM like most other 30L builds, but the product page doesn't explicitly state this.
The 10700K is (obviously) a generation older than the 11700K but very similar overall. It's overclockable, and with the included AIO you'll be able to give it a pretty good clock boost if desired.
Realistically, you won't notice a difference in performance compared to the 11700K unless you're running games at low resolutions/settings, and at that load this rig should manage 240FPS regardless.
All in all, this is a well-put-together PC that leaves no obvious holes to be patched with aftermarket upgrades.
Why it's a good deal
This one's a no-brainer. You'll be hard-pressed to find an RTX 3080 for less than $2500, and the CPU will be another $300 at least. Add in the motherboard, AIO, Z490 with WiFi and Bluetooth, OS, RAM, PSU, case, and all the fixings, and you're looking at a build that's well into the $3000's.
Best Prebuilt PC for Maximum Performance: HP Omen 30L | Core i7-10700K | RTX 3090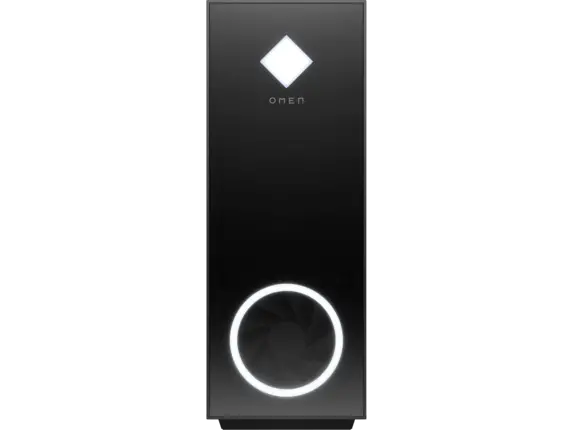 The RTX 3090 is an absolute juggernaut. There isn't a consumer GPU in the world that outperforms it. As such, if you're looking for the best possible performance with no holds barred, this prebuilt may be the one you're looking for.
The 10700K is just the graphics-enabled clone of the 10700KF. It won't bottleneck the 3090 except in low-resolution low-settings environments, and the same could be said about any CPU under the sun.
System Specs:
RTX 3090
Core i7-10700K
AIO RGB Liquid Cooler
HyperX 16GB Dual-Channel DDR4 3200MHz RAM
WD Black 512GB NVMe SSD
WiFi and Bluetooth
Windows 10 Home
Breakdown:
You shouldn't need to add much to this build to get maximum performance. With a PC of this caliber, you may want to add a bit more RAM and storage (which you can get HP to add or install yourself).
These are the only obvious deficiencies unless you're a high-ticket buyer who needs a 5950X to match your 3090. If that's the case, we recommend going ahead and building your own rig, as you're going to pay a fortune regardless.
Why it's a good deal
Unless you're somehow able to buy below scalper prices, a 3090 costs $3000 by itself. Since this rig is $3000, this means that any additional parts are more or less free compared to buying them yourself.
Prebuilt PC FAQs
Before we head out, we'll answer some of the most common questions people have about prebuilt PCs.
Can you upgrade a prebuilt PC?
Yes. As long as the computer's current components are compatible with the part you want to upgrade to, you can upgrade that component in your prebuilt computer.
An example of an instance in which you wouldn't be able to upgrade would be if you had a motherboard with an Intel 9th-gen CPU and wanted to upgrade to a 10th-gen processor.
Since Intel's 9th-gen requires an LGA 1151 socket while 10th-gen requires LGA1200, you wouldn't be able to upgrade your CPU without changing your motherboard, but this applies to any computer regardless of whether it's prebuilt or custom-built.
The only caveat is that some prebuilt computers come with motherboards that are extremely difficult to remove. If you plan on keeping a rig for longer than five years or so, look into what motherboard is used to be sure it can be replaced.
Can you add RAM to a prebuilt PC?
Yes, you can add RAM to a prebuilt computer, as long as there are spare DIMM slots available.
For example, some motherboards may come equipped with four slots, and it's common to only populate two of these (think about a 2x4GB, 2x8GB, or 2x16GB RAM kit).
If you bought a prebuilt PC with a four-DIMM-slot motherboard and it came with a two-module memory kit, you can upgrade. If it's a two-DIMM-slot board and it came with two modules, you can't add more RAM unless you take the current modules out and install higher-capacity ones (for example, upgrading from a 2x8GB kit to a 2x16GB).
It's usually pretty easy to find out how many DIMM slots a prebuilt PC has, and how many RAM modules are already installed. Take this PC as an illustration.
If you look under the "Specs" tab you'll find this information:

We can easily ascertain from the system specs that this is a two-module system with room for two more. Most product pages will provide similar information that you can find with a little bit of investigation.
Can you overclock a prebuilt PC?
Certainly, as long as your CPU and motherboard support overclocking. For Intel, this requires any K SKU (i5-11600K, i7-11700K, etc.) and a Z-series motherboard, while all AMD CPUs can be overclocked with a B or X-series motherboard. Make sure your PC comes with an adequate cooler, as overclocking causes your CPU to generate significantly more heat.
As for your GPU, this can always be overclocked, as all modern GPUs can be overclocked regardless of motherboard model.
How do you setup a prebuilt PC?
Usually once your computer's out of the box all you need to do is plug in the power supply, switch on the power, connect the PC to your monitor, plug in your peripherals and an Ethernet cable if desired, and boot it up.
Do prebuilt PCs come with a monitor?
Typically computers don't come with a monitor; you'll have to buy one separately. When in doubt, you can always check the product listing to verify whether or not a screen is included.
Can you change a prebuilt PC's case?
This entirely depends on the model and whether or not the motherboard can be easily removed. To swap your case out you'd need to take every component out of the case and move them to a new case, so it's almost never worth the effort even if possible.
Conclusion
Regardless of whether you end up buying prebuilt or custom-crafting your own, we wish you the best of luck on your quest for the perfect PC. Times are hard for the PC-builder, as evidenced by the multi-thousand-dollar GPU prices that plague every online shopping platform.
Be reassured by the fact that it'll get better someday…we hope.
Art of PC is reader-supported. We may earn a commission if you make a purchase through one of our affiliate links. Thanks for your support!