Before you start assembling your PC build, you have to pick your PC parts. And that's only half of the battle, since once your components are chosen you'll have to find the best place to buy them to maximize performance within your budget.
There are hundreds of places to shop for PC parts online and in-person, and it simply isn't feasible to search all of these for multiple different parts in order to find the best deal. That's why we put together this list of the 5 best places to buy PC parts; between these options you're nearly guaranteed to find a good deal on any product you're looking for, if one is available anywhere.
Today's Deals
1. Microcenter
Best B&M Store for PC Parts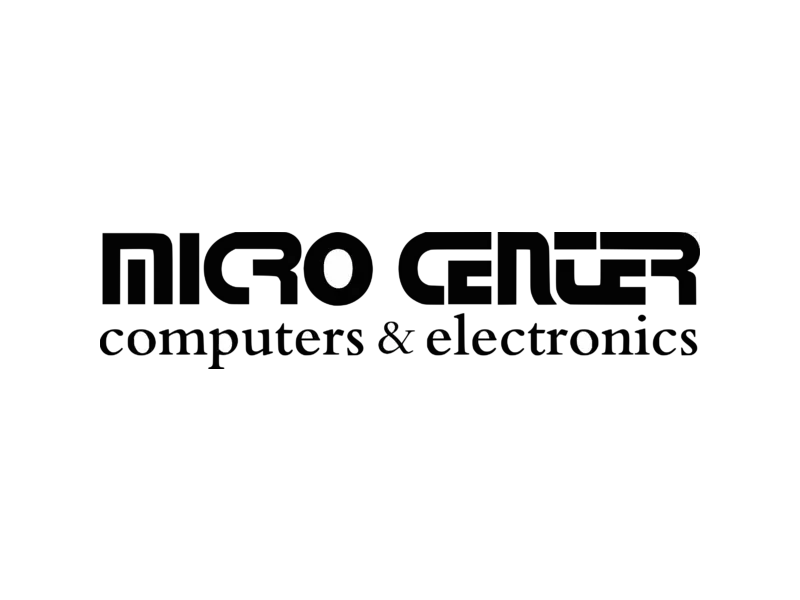 Microcenter
Pros:
Industry-Best Prices

Massive Component Selection

Microcenter Exclusive Products
Cons:
Limited Brick-And-Mortar Locations

Mediocre Online Inventory
Shop PC Parts at Microcenter
Art of PC is reader supported. We may earn a commission if you make purchases through our affiliate links. Thanks for your support!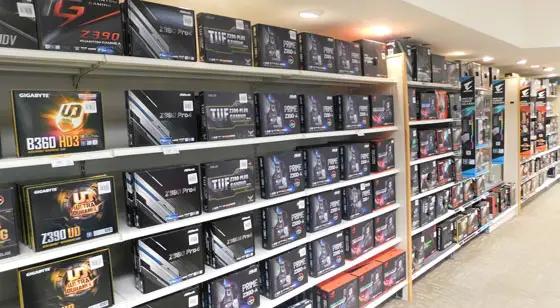 Microcenter is the PC parts superstore; if you're looking for a certain CPU, motherboard, or graphics card, there's a very good chance they have it. They sell processors, graphics cards, motherboards, storage drives, memory, PC cases, power supplies, air and liquid coolers, prebuilt desktop and laptop Macs and PCs, peripherals, and virtually anything else remotely computer-related.
The large majority of their parts are brand new, with some Open Box and even a few refurbished offerings.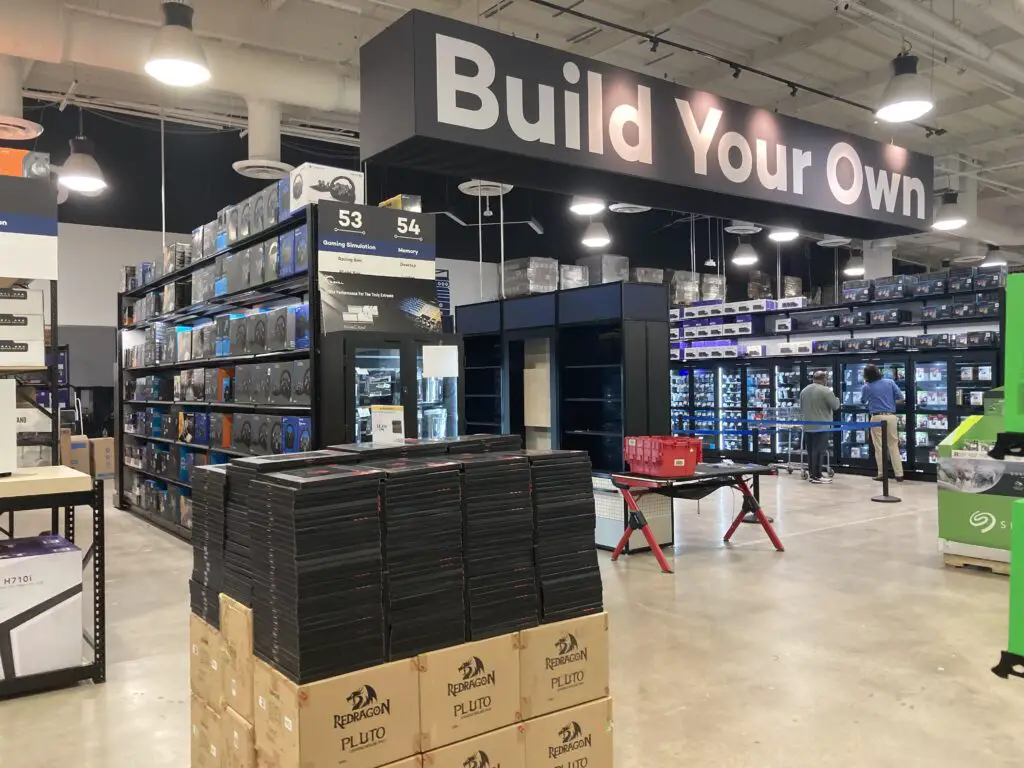 What's more, their prices are usually among the best; during the GPU shortages in 2021 and 2022 their graphics card prices were cheaper than nearly anywhere else, and this trend still continues across a lot of SKUs.
It may seem as if Microcenter is the one-stop-shop for all your PC part needs, but they have one potential and very large downfall: Their online product selection is nearly nonexistent.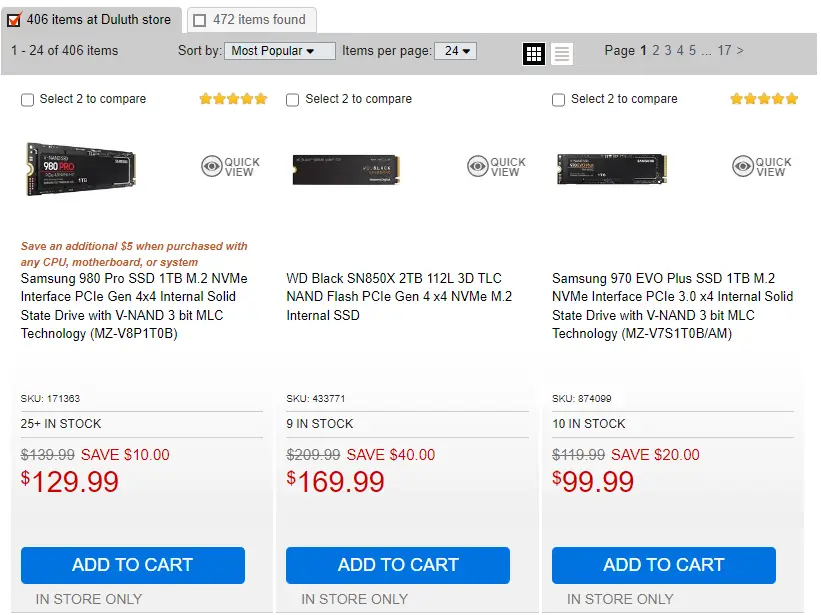 Most of Microcenter's high-ticket components can only be purchased in-store. This means that unless you're shopping for a power supply, case, or cooler, which tend to have some availability online, you'll have to drive to a Microcenter store to purchase any components.
Since MicroCenter locations are quite sparse (they're mainly in the eastern USA and there are only 25 stores total), the odds that any given person lives within an hour of one are rather slim. If you're one of these choice few, congratulations! You needn't look any further for your best PC parts-shopping location.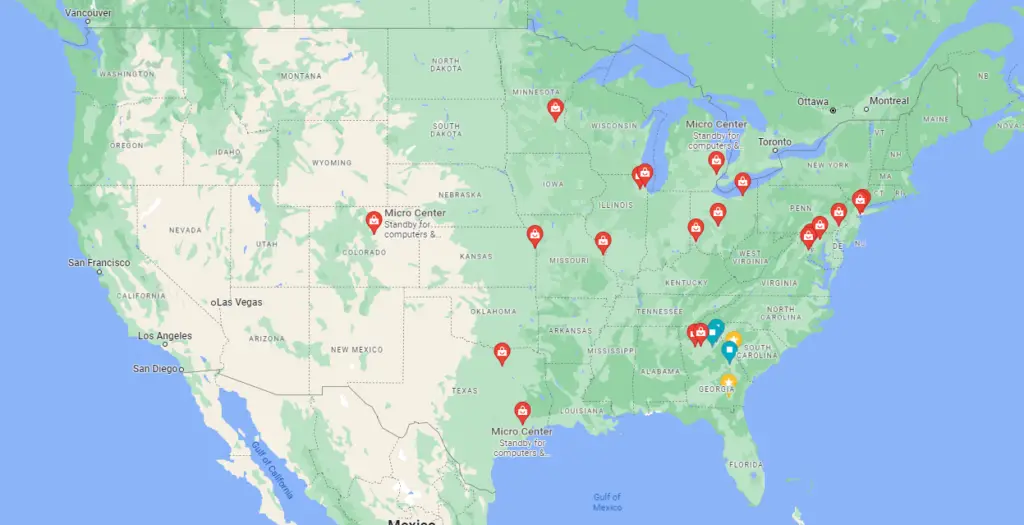 However, if you don't live in close proximity to a Microcenter, fear not. There are a number of other great places to buy PC parts.
2. Amazon
Best Online Store for PC Parts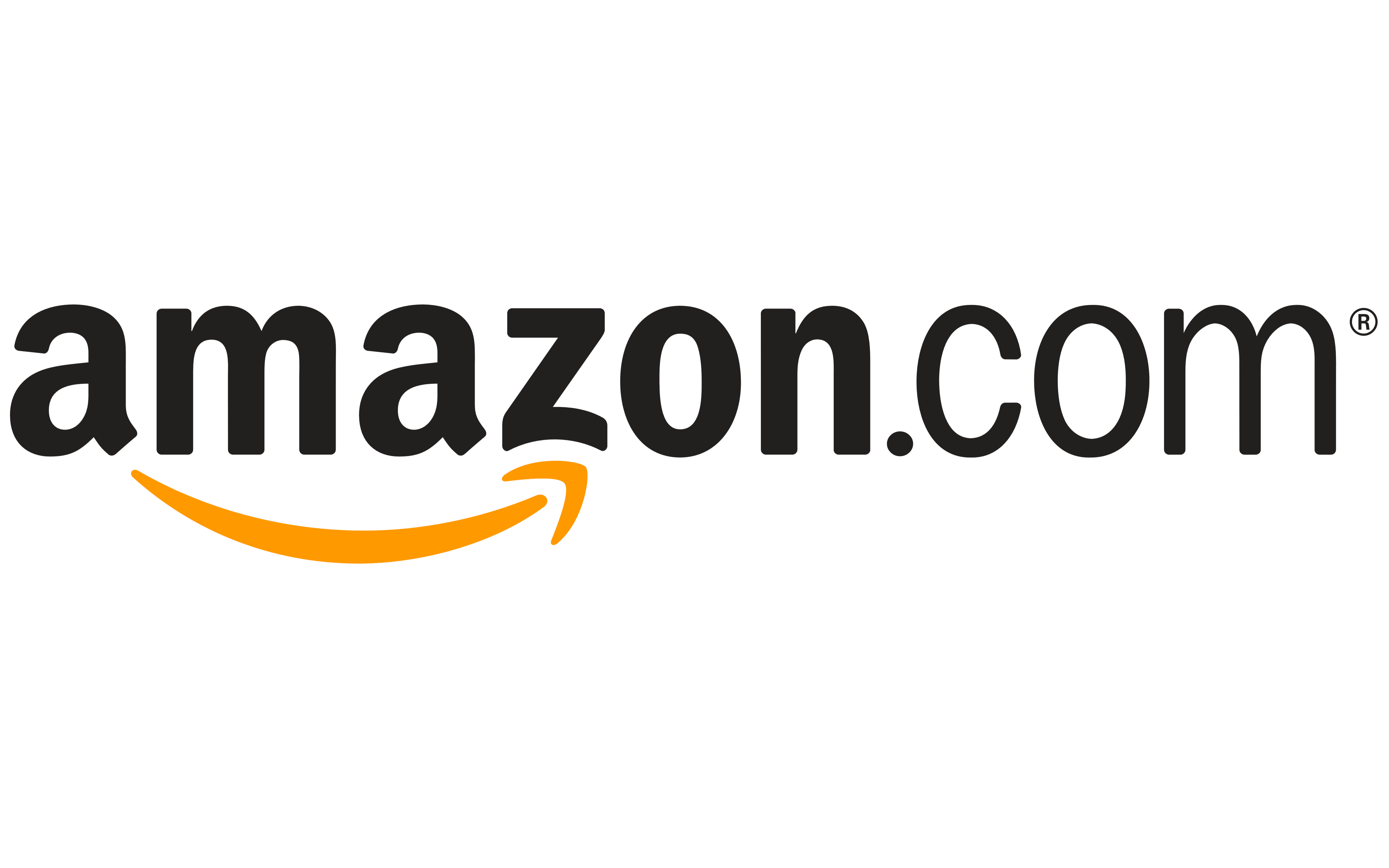 Amazon
Pros:
Fast 2-Day Shipping with Amazon Prime

Great Prices

Massive Component Selection
Cons:
Some Products Undercut by Newegg / Others
Shop PC Parts on Amazon
Art of PC is reader supported. We may earn a commission if you make purchases through our affiliate links. Thanks for your support!
Amazon is easily the best-known online retailer in existence, and for good reason. They offer nearly any product you can think of, including a massive selection of PC hardware.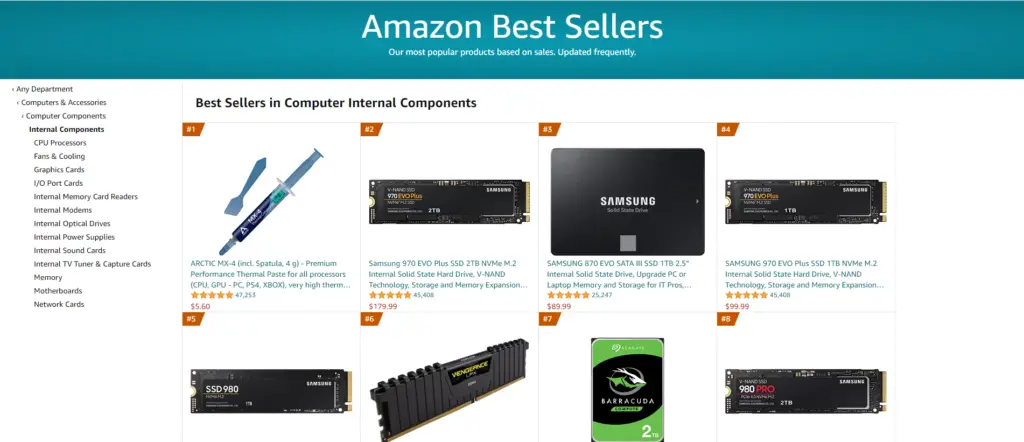 And, unlike Microcenter, these products are all available online (in fact, exclusively so). Processors, video cards, add-in cards, motherboards, PSUs, chasses, RAM, coolers, SSDs, HDDs, and much more are all available on Amazon in a wide variety of form-factors, capacities, brands, frequencies, and more.
The main reason for Amazon's stunning variety of available components is the sheer quantity of third-party sellers that have migrated to Amazon's selling platform. While most of the bad apples get weeded out pretty quickly, it's always the safest play to ensure the seller has a high volume of good ratings if the item isn't sold directly by Amazon.
While Amazon's inventory and product lineup is the best of any online store, their pricing isn't always the very best, so it's essential to cross-reference pricing with other websites like Newegg. For instance, during this article's writing Amazon's best-priced Core i3-13100F was $131.79, whereas Newegg's was $124.99.
One of Amazon's best traits is its lightning-fast Prime shipping. If you're already a Prime member (and 76.6% of US households had Prime memberships in 2022 so you probably are), you'll be able to build your PC sooner than virtually any alternative excepting a brick-and-mortar store would allow.
In addition to new items, which are Amazon's primary offering, they have many used product listings. Opting for some of these can be an easy way to save up to a few hundred bucks on a build with no performance tradeoffs.
3. Newegg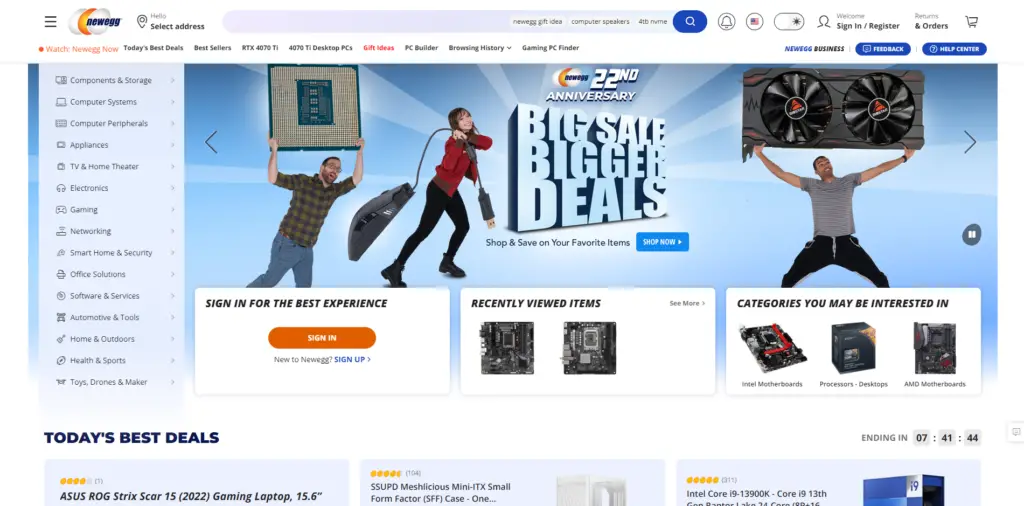 A close third and certainly the second-best online PC parts retailer, Newegg is an online store dedicated to computer components, peripherals, prebuilt PCs, electronics, networking products, and the like.
Their selection isn't quite as impressive as Amazon's; for instance, we recently did a review of Fanxiang SSDs and Newegg had only their SATA SSDs, whereas Amazon had several of their M.2 models in addition to the SATA version. This does, however, go both ways, as Newegg has Yeston's RTX 3080 while Amazon doesn't at the time of writing.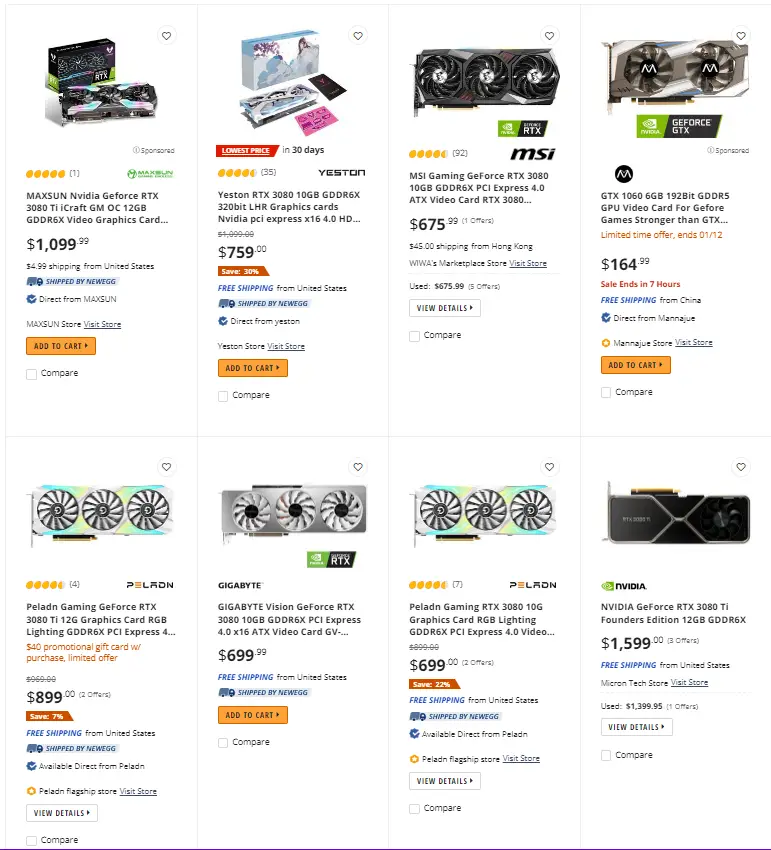 Either way, Newegg's product deficiencies mainly pertain to more obscure foreign brands. Even less well-known brands like TeamGroup and PNY have their full product lines on Newegg, so there are plenty of value offerings.
Speaking of value, Newegg undercuts Amazon and other online retailers' prices on many items. Looking through their listings today, we saw quite a few graphics cards that were $50-100 cheaper than Amazon's, likewise with motherboards. If you're set on a specific part for your gaming rig, always check at least Amazon and Newegg's listings, and preferably check all of the options we recommend (with the exception of Microcenter if it isn't close).
Another small benefit Newegg offers is quick product availability, especially upon release of a new generation of hardware. For instance, whenever Intel's newest-gen CPUs release, Newegg is usually the first to have them available at price close to MSRP, with Amazon lagging behind a few days.
The primary complaint against Newegg is recent bad press regarding their customer service and handling of returns for faulty components. To best protect yourself, we recommend purchasing items that are sold by Newegg or reputable brands (for instance, Yeston sells their own branded graphics cards on Newegg).
Additionally, have a good look at the return policy for any listing you're considering. Some Newegg returns allow a refund within 30 days, while others only allow a product replacement. Receiving faulty parts is a rare occurrence, but it's always a good to know where you stand should this occur.
Like Amazon, Newegg supports used product listings, and it has a good range of used (and a few open box) components. These often offer steep discounts over buying new, but exercise caution and make sure to vet any seller before pulling the trigger on a new piece of hardware.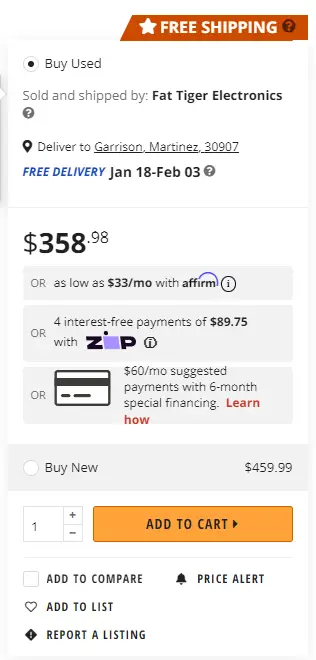 Their shipping times are nothing to write home about, but they're usually acceptably quick and shipping's ordinarily free.
4. eBay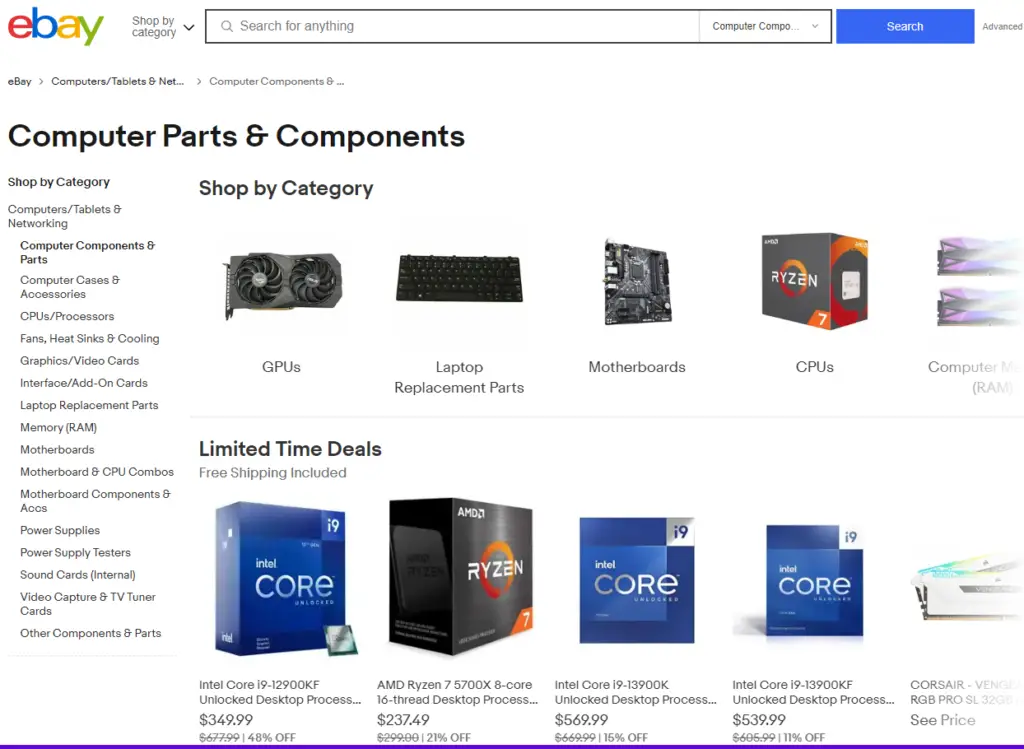 While eBay has a surprising number of competitively-priced new PC parts available, it's best known as a used product marketplace, and for good reason. If you want to save a few bucks on your new rig, buying pre-owned parts might be the way to go. The largest discounts are to be had on graphics cards, while you can certainly save a few bucks on CPUs, motherboards, and name-brand memory.
The markdowns aren't as large as you might think; PC components retain their prices impressively well. Still, memory, CPUs, GPUs, and RAM have long lifetimes and as long as they haven't been inordinately abused, they should be close to as good as new, even when used.
Another plus for eBay is their solid customer service and their money back guarantee. This ensures that if you're sold a product that doesn't measure up to its description, eBay will foot the bill. This is of the utmost importance, especially when buying used parts, and allows users to purchase from any seller, worry-free.
Sellers determine shipping method and consequently delivery time, so these vary wildly from listing to listing. Generally, expect delivery times on par with Newegg and substantially slower than Amazon when buying through eBay.
Since eBay is mainly useful for sourcing pre-owned or refurbished products, shopping there can be a bit of a crapshoot. It's best to have an idea of the type of part you're looking for, rather than having an exact model in mind.
For example, instead of searching for a Gigabyte B660M DS3H DDR4, just look for a B660 motherboard. This will widen your net significantly while still limiting the results to compatible products in your general price range. Use price filters to adjust according to your needs.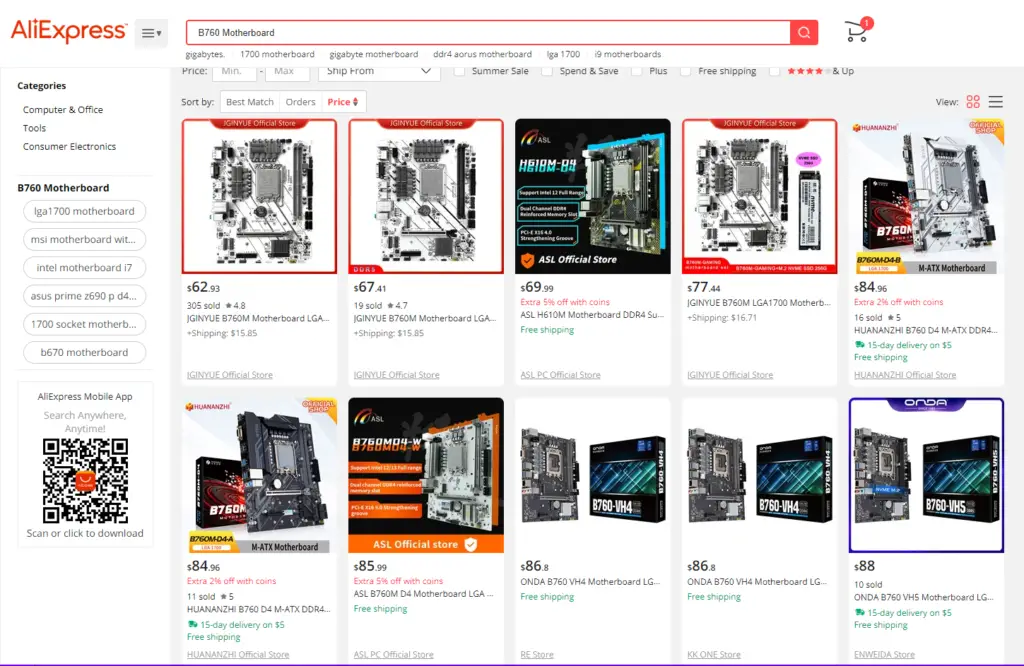 AliExpress is essentially China's Amazon, but many of their sellers offer free shipping to the United States. While many AliExpress listings are for cheap knock-off components that aren't worth purchasing, they have some truly exceptional deals by reputable but lesser-known brands.
The best PC parts to buy on AliExpress are, by far, motherboards and graphics cards. The platform has many listings on used name-brand graphics cards, as well as some of the best deals on slightly older models like the GTX 1660 Super and Radeon RX 500-series (especially the RX 580).
Additionally, brands like Maxsun, Jginyue, Soyo, Machinist, Huananzhi, and Onda sell well-made motherboards equipped with the latest chipsets at extremely low prices through this marketplace. For instance, many B760 motherboards are available on AliExpress for less than $100, whereas it's nearly impossible to find one in the US at that price point.
Moreover, AliExpress has a massive selection of motherboards with white PCB, something that's inexplicably unheard of in the States. These can make for a unique PC build at an insanely good price.
CPUs, coolers, RAM, and storage drives represent a bit of a gray area where AliExpress is concerned. Sometimes CPUs will be a bit cheaper than on most competing American suppliers, but they're also typically sold new without box (meaning only the chip is shipped, no stock cooler) so there's a notable tradeoff when purchasing processors. Some sellers offer motherboard/CPU combos, which are sometimes really good deals but are more frequently middling.
AliExpress coolers can sometimes run a hair cheaper than US models if they're on sale, so it's worth checking. Their SSDs are also fairly priced, but they're usually undercut by Amazon. Ditto with memory.
All in all, AliExpress is a great place to buy a portion of your PC components, but isn't ideal for sourcing your entire parts list. We recommend limiting your AliExpress purchases to a mainboard, GPU, and possibly another component or two if there's an especially great sale going on. See our $600 gaming PC build using AliExpress parts to see this in action.
6. Facebook Marketplace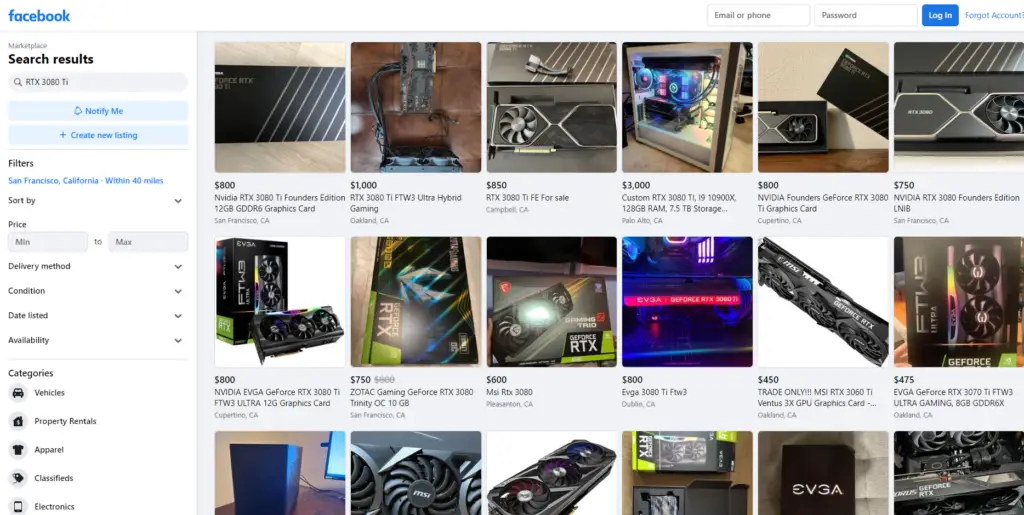 Last but not least, we have Facebook Marketplace. Really, any Craigslist-style platform could fill this role, but we selected this one since it's the most prominent and generally has the best selection nowadays.
Facebook Marketplace is most similar to eBay in that its specialty is used parts, but it's essentially a more extreme version. Better deals can be found due to sellers having limited reach, but you're conversely limited to the same geographic radius.
Thus, we wouldn't recommend trying to source your full parts list from Facebook Marketplace. Rather, see which components you can find a good deal on, and purchase the rest online or in a brick-and-mortar store.
While Marketplace allows sellers to ship, this isn't the norm. Shipped items are eligible for Facebook's Purchase Protection, but any other kind of transaction initiated through Facebook Marketplace is not. This means that purchasing through Marketplace is the riskiest choice, as it's difficult to confirm whether a single component is functional in a public location.
Before buying on Marketplace, then, we recommend reading Facebook's guidelines to buying and selling safely on the platform. While it is the least appealing option of these, it still has its place, especially when throwing together budget gaming rigs.
Honorable Mentions
Those are our top 5 picks for the best places to buy PC parts. Some alternatives that missed the cut by a hair include B&H Photo, Best Buy, MemoryC, and TigerDirect.
These were excluded from our top 5 due primarily to overpricing and/or limited product selection in comparison with our top picks. If you're willing to scour the Internet for the best deals on PC parts, this list is a good place to start when you've exhausted Microcenter, Amazon, Newegg, eBay, and Facebook Marketplace, but generally one of these five will deliver the best price on any given component.
Finally, check out our beginner's guide to building a PC if you're new to building computers, as it's a thorough and comprehensive resource on the subject.