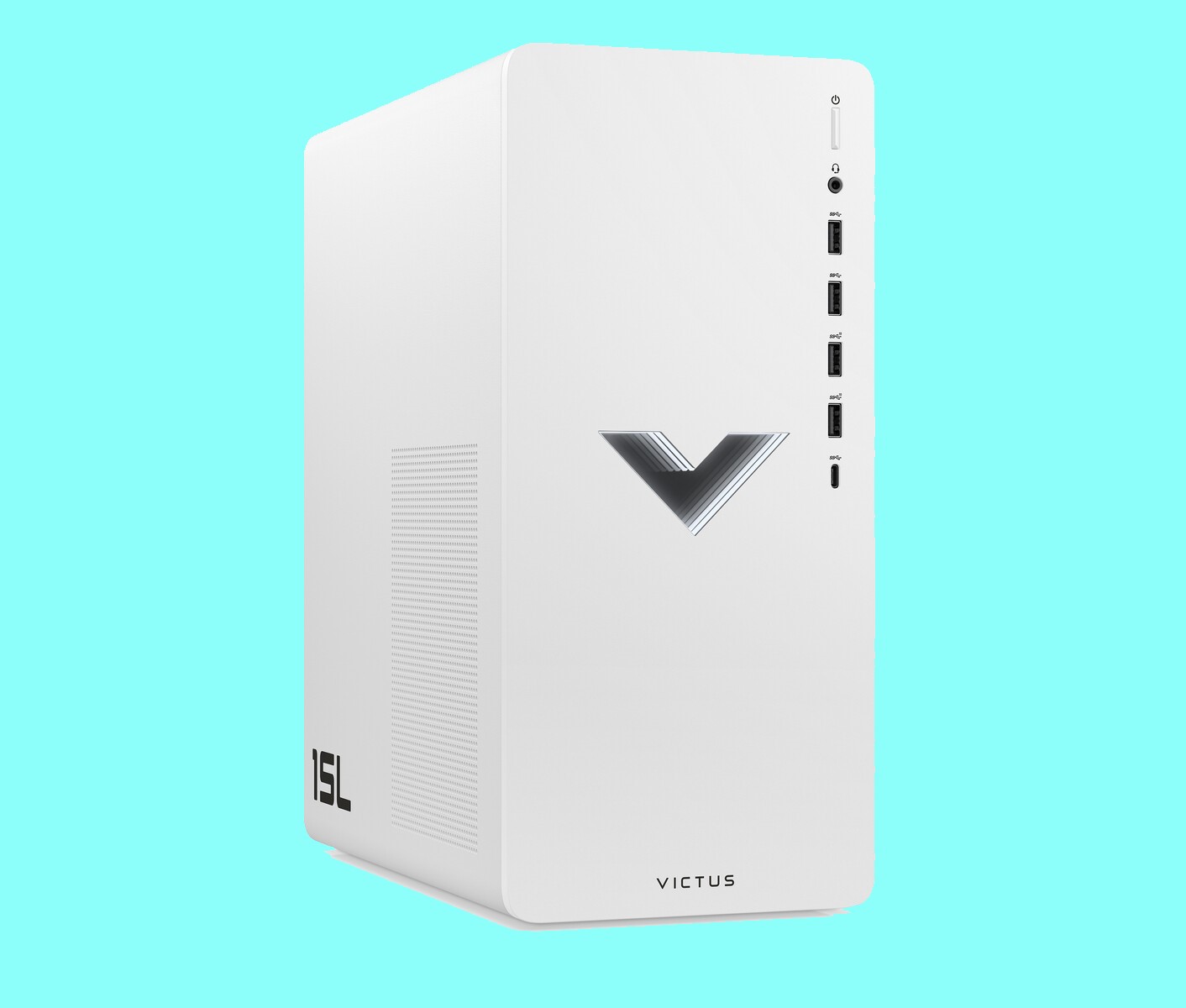 HP's Victus line has traditionally been limited to laptops, but with the newly-released Victus 15L it has officially transitioned into the realm of desktop gaming PCs. The 15L is HP's best budget offering to date, packing 1080p 144FPS-capable hardware for less than $900. In this review of the Victus 15L we'll take a look at potential configurations, hardware specs, value, and more.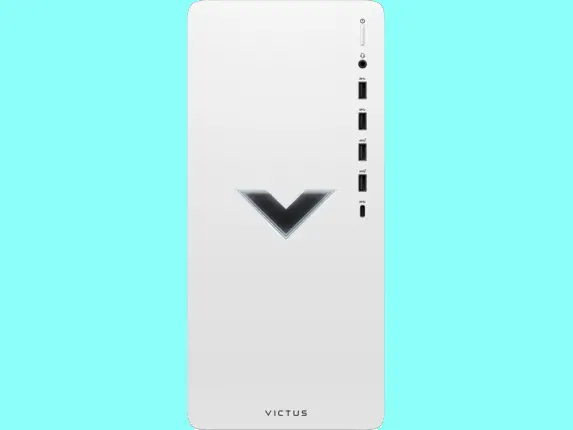 HP Victus 15L TG02-0346ST Hardware Specifications
As of yet, Victus 15L desktops only come in one model, known as TG02-0346st. Within this make all components are configurable, so you can tinker with the parts list to maximize performance within your budget. The available options are as follows:
Processors
Intel Core i5-12400
Intel Core i7-12700
Graphics Cards
GeForce GTX 1660 Super 6GB
GeForce RTX 3060 12GB LHR
Radeon RX 6600XT 8GB
GeForce RTX 3060 Ti 8GB LHR
RAM
8GB (2x4GB) DDR4 3200MHz
16GB (2x8GB) DDR4 3200MHz
32GB (2x16GB) DDR4 3200MHz
SSD
256GB NVMe
512GB NVMe
1TB NVMe
HDD
Power Supply
350W 80-Plus Gold
500W 80-Plus Gold
Case
Custom | HP Victus 15L with Customizable Logo RGB Lighting
Additional (All Included)
White Wired Keyboard and Mouse
Windows 11 Home
Recommended Hardware Configuration
The Victus 15L's addition of Intel's newest 12th-gen CPUs means that even the base configuration (with the Core i5-12400) packs quite the punch. The i5-12400 performs roughly the same on all cores as the two-generations-old 8-core i7-10700K, an impressive feat for a six-core budget chip.
For this reason, we highly recommend opting for the i5 CPU. The i7-12700 comes at a $200 upcharge and the extra cores and performance won't be needed by most, as the GPU will be the system bottleneck in most games, even in conjunction with the i5-12400.
Speaking of graphics cards, a case could be made for any of the options aside from the RX 6600XT. The 1660 Super can handle 144FPS in many titles if you lower the graphical settings and stick to 1080p, while the RTX 3060 and 3060 Ti allow higher settings and more consistent framerates at this resolution. Your decision will come down to what games you intend to run.
Should you opt for anything above the 1660 Super, the 500W power supply is requisite. Even with the base configuration, it's far better to fork over the extra $25 for the 500W PSU, as the official recommended spec for the 1660 Super is 450W.
With memory, you'll want at least 16GB. This presents a problem, though, as HP charges $100 extra for an additional 8GB of RAM when you could buy a kit of the same size for far less. We recommend buying and installing your own RAM unless you have a strong desire to avoid this; it's far more economical.
Ditto with SSDs and backup storage; if you want more than 256GB of storage you're best off opting for the base model and installing more of your own. 1TB SSDs are often $100 or less, far better than the $170 extra you'll be charged for HP to add one in. Plus, you'll have an extra 250GB that's practically "free." If you need more cheap storage, 2TB hard drives are usually less than $50.
Victus 15L TG02-0346ST Value Comparison vs. Sourcing Parts
At today's rates, the Victus 15L's base configuration (1660 Super, Core i5-12400, 256GB NVMe, etc.) would cost approximately $1045, even when low-balling component prices:
Windows 11 Home: $100
Core i5-12400: $210
2x4GB 3200MHz RAM: $40
256GB NVMe SSD: $35
H610 Motherboard: $100
1660 Super: $500
350W Gold PSU: $30
Chassis: $30
Thus, you save approximately $195 and the time of assembly buying the base-configuration Victus 15L versus sourcing parts and building yourself.
It becomes a bit less of a deal when you start looking into upgrades (this is probably where most of HP's money is made). As we detailed earlier, if you're looking for anything above the base configuration that isn't a graphics card or CPU, you're probably best buying these components aftermarket and installing them yourself.
Victus 15L vs Competitors
It's fairly safe to say that HP's Victus 15L is currently the best value prebuilt PC, at least in its base 1660S-Core i5-12400 configuration. Its price of $850 is at least $100 better than competing models with similar specs. Additionally, the majority of these feature weaker10th or 11th-gen Intel processors or 3000 or 5000-series Ryzen CPUs, creating even more of a value discrepancy.
Some examples of competing SKUs include SkyTech's Archangel and Blaze, Acer's Predator Orion 3000, and CyberPowerPC's i5-10400F 1660 Super model. It's important to note that most of these PCs do have more in the way of aesthetics (glass side panels and more extensive RGB lighting) than the Victus 15L, so be sure to factor this in.
HP's main competitor, Dell, only has three desktop PCs available for less than than $1000, and even the best of these comes with no video card. Thus, they don't really offer any competition in the 15L's target price range.
Final Thoughts
All in all, then, HP's Victus 15L is a very solid buy in the current market if you're looking for an affordable gaming PC that can push 144FPS. While they could have certainly done a better job of fairly pricing memory and storage upgrades, the 15L's base configuration stands out as a true value offering.
The only real downside is wait time: HP typically requires about a month of handling time, after which the 15L is shipped. This means that you could be waiting for around five weeks to actually use your new rig. HP has pre-assembled, non-customizable RTS (ready-to-ship) SKUs for many of their product lines, but currently the 15L has no such thing.
Essentially, the decision boils down to whether or not you're willing to wait a month and some change to save a couple hundred bucks and get significantly better hardware (most similar rigs we've seen come with an R5 3600, Core i5-10400, or Core i5-11400).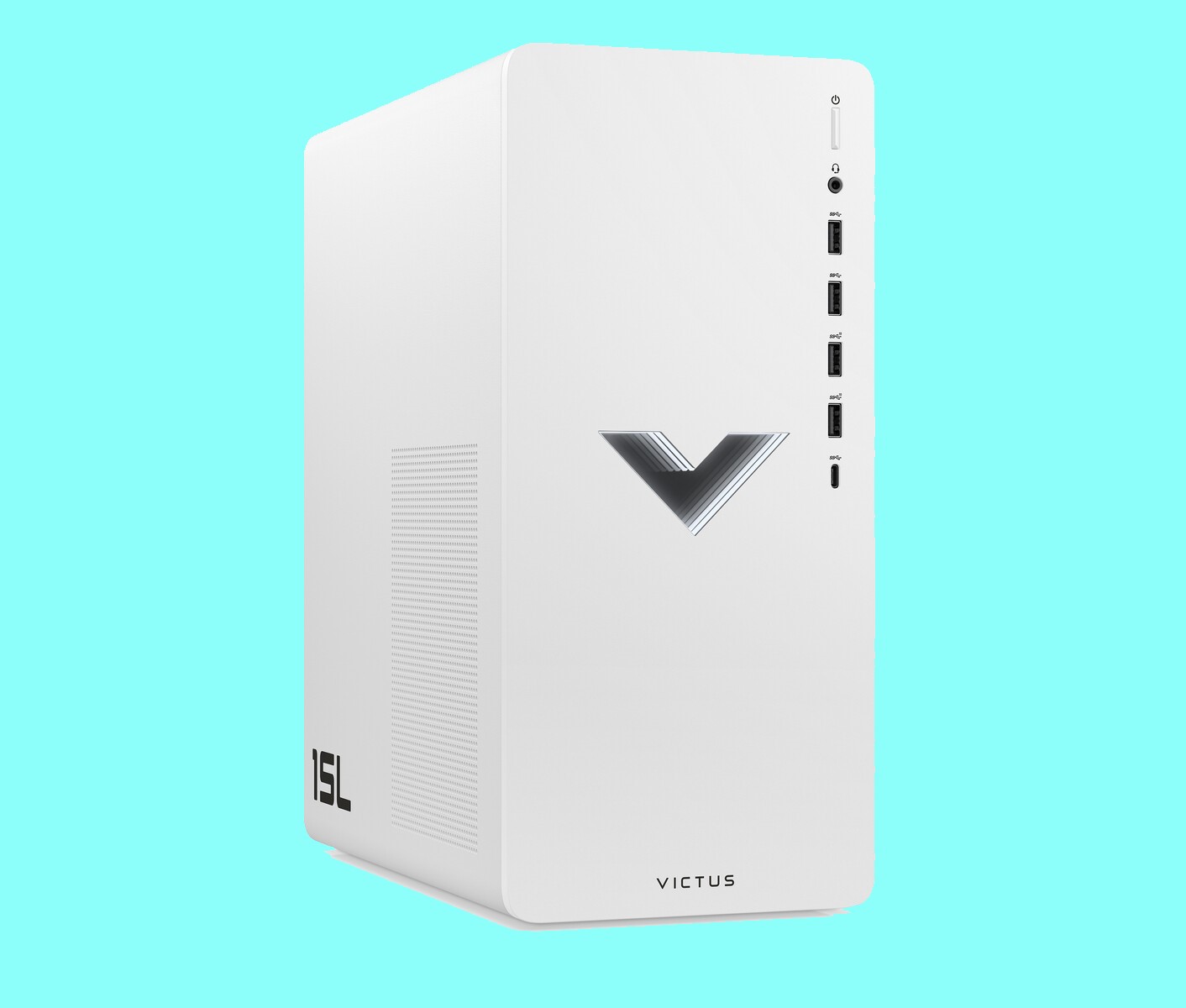 Best High-End Prebuilt PC