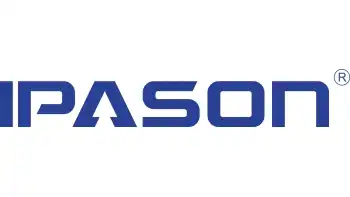 Awhile back we took a look at OLOy RAM and whether it's worth buying. Today we want to do the same, except with Ipason. Like OLOy, Ipason is a China-based company with products that are priced pretty competitively. Rather than memory, however, they manufacture prebuilt PCs, competing directly with the likes of CyberPowerPC, SkyTech, and HP.
In this review we'll take a look at whether or not Ipason PCs are of excellent quality, and determine if they warrant consideration for purchase in the current state of the PC hardware market.
Today's Deals
About Ipason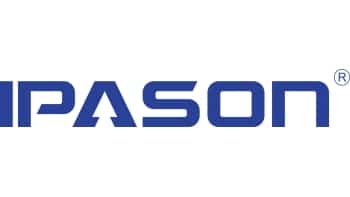 According to their website Ipason was founded in 2012, and is based out of the Hubei province in Wuhan, China, much like OLOy (which hails from Guangdong, about 600 miles south). Unless you're shopping on a Chinese website like AliExpress, you'll mainly see these sold on Newegg, as well as a smaller selection on Walmart.com.
Ipason specializes almost exclusively in prebuilt gaming desktop and laptop PC builds. While their website technically has a section dedicated to peripherals, all we could find on the actual market within this segment was a cheap membrane keyboard which doesn't merit a second look.
While they have a few very low-end laptops with Pentium and Celeron processors, gaming desktops are their forte, and the only category in which they provide an abundance of options. They appear to keep fairly up-to-date with the latest technology, as evidenced by the fact that they have 12th-gen Intel builds available, as well as some featuring the relatively new RTX 3050.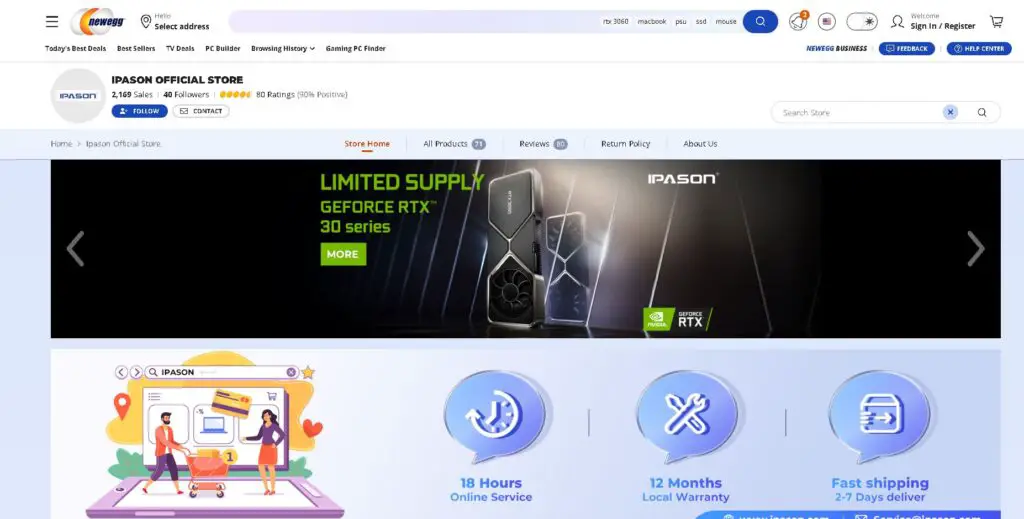 Ipason Reviews
One of the best ways to gauge a product's quality is through user reviews. When reviewing a single test unit chance is a factor (for instance cable management could have been done well on one unit but not on most), but with a larger sample size comes greater accuracy.
This is exactly what we have with Newegg ratings, which can easily be viewed for Ipason's official Newegg store. More specifically, we'll consider only the product accuracy metric, since on-time delivery and service satisfaction don't relate to actual build quality.
Through examination of these ratings, we find that Ipason PCs are of reasonable build quality: On average they score an 87.5% on product accuracy. For comparison, HP currently boasts a combined 92.06% product accuracy, roughly 5 percentage points better. Thus, it's safe to say Ipason's PCs are of satisfactory build quality. With this established, we move on to perhaps the most consideration of all: Price.
Ipason Pricing and Their Best Prebuilt PCs
As with virtually any brand, Ipason has a wide spectrum of SKUs, some of which represent a lot better bang for your buck than others. Many of their prebuilt PCs are priced to compete.
The best way to determine whether a prebuilt offers good value is comparing it to others with the same or similar specs. If nothing can be found on the market that performs as well or better at the same price or less, a product is a winner.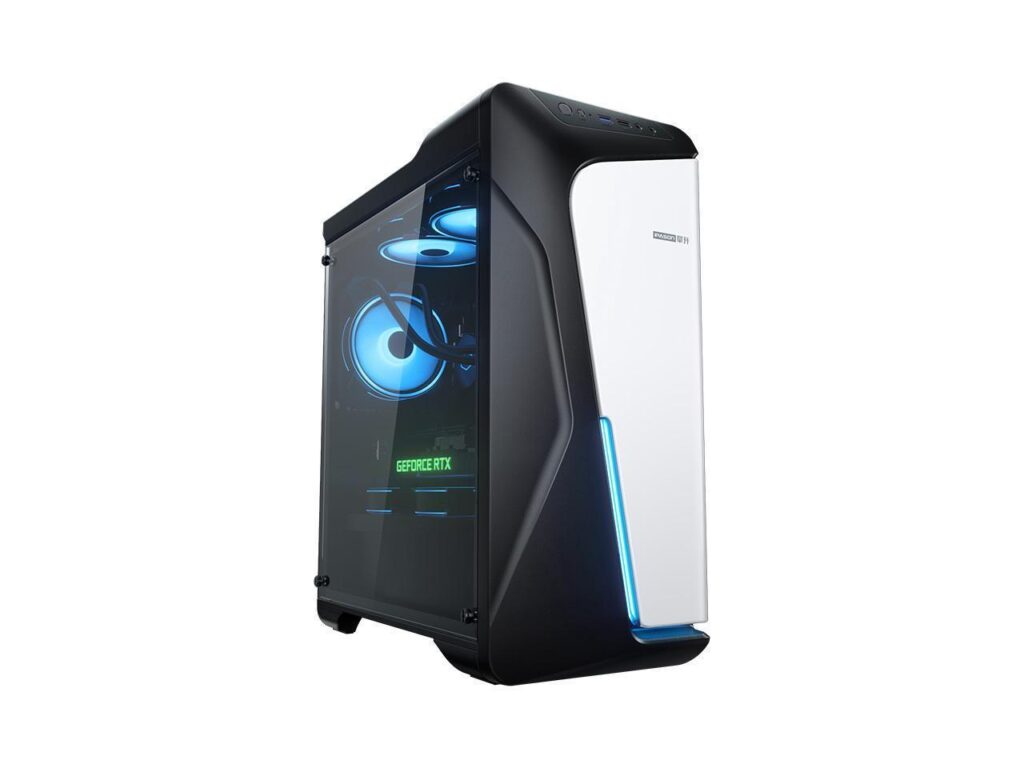 In Ipason's case, it has several models that perform pretty well in comparisons. For instance, their Core i3-12100, GTX 1650 Super, H610M, 16GB 3200MHz, 480GB SSD, 550W Gold PSU model with a custom Ipason case currently undercuts any build we could find with similar specs (although it's worth noting this model is on sale at the time of writing).
It is, however, undercut in turn by HP's similar Pavilion make featuring a two-generations-older Core i3-10100, the same 1650 Super, and roughly half the RAM and storage. As is probably evident, comparing prebuilt PCs is an extremely inexact science since there are so many aspects to compare. It is safe to say, however, that the Ipason model in question represents one of the better prices for a build of its hardware specifications.
A Note on Shipping Times
One last important note on Ipason PCs is that they ship from China when you buy directly from them. Consequently, shipping can take upwards of 30 days (although this is atypical). If you want your PC up and running as soon as possible it may be in your best interest to avoid buying directly from Ipason. Sometimes their PCs are available from resellers based in America with more timely arrival times.
Alternatively, if you're in a hurry to receive your gaming rig you may find it best to buy a different brand's product, since many prebuilt PC manufacturers are US-based and offer far quicker shipping times with their ready-to-ship inventory.
Ipason Gaming PCs: Final Thoughts
While Ipason certainly isn't name-brand, the fact that they've been around for 10 years and are still putting out new products, as well as the largely positive reviews of their PCs, speaks to their legitimacy. Moreover, they've put together some truly well-rounded builds (like the i3-12100/1650 Super build mentioned earlier) which represent viable options, even among products of better-established brands.
As such, if you aren't in the mood to build your own PC and you find an Ipason gaming rig with appealing specs and a price you're willing to pay, there's no reason to avoid pulling the trigger.
Alternatives: Other Brand Reviews
Finally, feel free to check out our reviews of other gaming PC brands to compare alternatives.
All Gaming PC Brand Reviews: