Sabrent has recently announced its new Plotripper line of SSDs, designed for the explicit purpose of writing Chia plots. Chia (XCH) is a relatively new cryptocurrency created by Bram Cohen, which uses free hard drive space to farm the cryptocurrency.
Before hard drives can be farmed, however, plots must be written to them. The problem is, this process burns through drives at an alarming rate. Most consumer drives simply aren't designed for that level of constant abuse.
See also: The Best Storage for Chia Farming
Enter the Plotripper. It's advertised as having a durability 18 times that of standard TLC drive, and it seeks to solve this problem by providing a durable SSD that can handle the heavy demands of Chia plotting It's worth noting that this metric is based on the longest-lasting Plotripper SSD, the Plotripper Pro 2TB; in actuality the lower-end Plotripper SSDS are roughly three times more durable than a standard consumer NVMe.
The Plotripper isn't the first drive to be announced that seeks to solve the problem of SSD burnout due to Chia. TeamGroup is releasing the T-Create Expert which seeks to fill the same role, but is only rated for a 12,000 TBW. The Plotripper looks to blow this out of the water; its highest-rated Plotripper has an endurance of approximately 54,000 TBW, over four times that of the T-Create Expert.
It's not that drives with high durability ratings exist. The issue is high-endurance drives are almost exclusively enterprise-grade, and the additional features that come with those necessitate a price tag that's far too high for smaller-scale Chia farmers.
Consumer-ish-grade drives such as the Plotripper represent a middle-ground that's ideal for cost-effectiveness, which is why they're likely to be highly sought after upon release.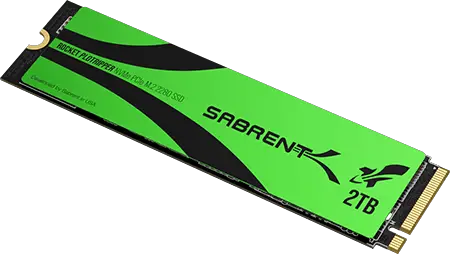 Plotripper Specs
We don't know much about the Plotripper as of yet. What we do know is that Sabrent claims they'll have the "best unit cost for plotting" of any SSD, which leads us to believe they'll be at least somewhat reasonably priced.
It will be an M.2 drive, presumably with a 22mm x 80mm form-factor.
The only hard specifications we've been given thus far are the Plotripper's endurance ratings. These are given in TBW (terabytes written), which is a lower-bounds estimate of the amount of space that can be written to the drive before it wears out.
We also know that Plotripper will come in three variations upon release: the 2TB base-edition Plotripper (which comes with the lowest TBW of the three) and the 1 and 2TB editions of the longer-lasting Plotripper Pro.
| Model | Durability (TBW) |
| --- | --- |
| Plotripper 2TB | 10,000 |
| Plotripper Pro 1TB | 27,000 |
| Plotripper Pro 2TB | 54,000 |
Conclusion
If the Plotripper lives up to its claim to be the best unit cost option for plotting, it will indeed be a force to be reckoned with. Its impressive endurance ratings are a large step up from what's currently available, and will most likely make the Plotripper a big hit.