11/22/2023 12:47 pm GMT
Over the past few months, we've been in the process of creating reviews for various prebuilt PC brands. We've covered the likes of CyberPowerPC, Apex, Skytech Gaming, STGAubron, iBuyPower, and more, with the end goal of having reviewed every notable brand at some point. Today we're reviewing Yeyian, a relative newcomer to the prebuilt PC market.
About Yeyian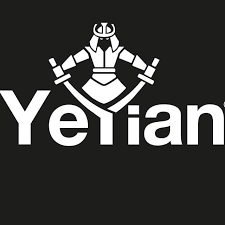 Yeyian Gaming was founded in 2017, and is based out of San Diego, California. This seems to be a trend with prebuilt gaming PC brands, as Skytech Gaming, iBuyPower, and CyberPowerPC are all headquartered in California.
While their specialty is prebuilt gaming PCs, they offer a myriad of other products related to gaming and/or streaming.
Today's Deals
Is Yeyian Legit?
Since you're reading this article, it's probable that you're at least somewhat skeptical of Yeyian's legitimacy. They certainly aren't a household name like HP or Dell, and they aren't even name-brand within PC hardware enthusiast circles, at least not to the degree that brands such as iBuyPower or CyberPowerPC are.
Rest assured, however, that Yeyian Gaming is a trustworthy brand. Having been around nearly six years at the time of writing, they've had a reasonably long time to accumulate reviews, and the overwhelming majority of these are positive.
On Amazon, every PC with more than four ratings has an average 4-star or higher rating. Positive reviews tend to highlight Yeyian's fair pricing, premium components, and quick and effective customer service.
Premade PC's on amazon generally have a bad reputation, and a lot of times for good reason. I got this PC for playing games in 4k, Elden Ring for example plays great on this PC. I usually build my own systems but this prebuild was asking for a fair price so I thought "why not".

I was not disappointed, its a good pc. Runs great and the components aren't bad (R02 model). Got a asus mobo and ko win 3070 on mine, xpg 3600 ram and nvme. Also theres hard drive bays hidden at the bottom by the power supply if you're wondering. But my mobo also had two nvme slots. There is one thing I need to point out about this pc though. If you want to use its full potential I recommend replacing the stock cpu cooler with a decent tower cooler like the noctua U12S or equivalent because the stock cooler doesn't cut it. That's not really the fault of the pc itself, a pc with a full size cooler probably would not survive the trip in the mail (could bend/break the board, or bend cpu pins) so that would be the weakest point on this computer. But upgrading the cooler (like $50) the computer will generally auto clock itself up to 4.65ghz instead of the base 3.7 without even over heating.

I need to also mention the customer support. I had a few minor issues with the computer when I got it, support contacted me the same day I put in a ticket, and would have my replacement part shipped the same or next day with minimal hassle so it was very refreshing and they solved any complaint I had, so give them a shot.

Charles | Review of Yeyian Katana X24
However, as with any listing that's amassed more than one or two reviews, there are a handful of Yeyian customers who are dissatisfied with their purchase. The most common complaints include PCs that are dead on arrival, component failure down the line, or insufficient cooling. Here's one such review:
Out of the box, it was working great. After some short usage, I received the pink freckles of doom: Visual Artifacts that indicate graphics card hardware malfunction.

There are also times where it will not wake up from sleep-mode and I've lost some work.

As a versatile digital artist that works with larger files, I needed something powerful. This was so close to giving me what I needed.

Unfortunately, it seems there is a hardware failing in the GPU. I really wanted this to work.

UPDATE: As of writing this review, my computer is no longer turning on at all. I will be returning it.

Elaine Ryan | Review of Yeyian Yari X21
Component failures or PCs that won't boot upon arrival are two of the major pitfalls of buying a prebuilt PC, and will inevitably occur from time to time. With that being said, it would appear from the proportion of negative reviews that Yeyian's defect rate is well within the acceptable range for a prebuilt gaming rig; for the most part their products have a lower percentage of 1 and 2-star reviews than the Alienware R14, for example.
Thus, it would seem that Yeyian is at least as reliable as any manufacturer of prebuilt PCs, and based on reviews it seems likely that their defect rate is a bit lower than average, which certainly qualifies them as a legitimate hardware vendor.
Product Selection
Yeyian differs from many similar companies in that they don't offer fully customizable rigs, however they compensate for this by offering a wide array of prebuilt models.
Their selection includes prebuilt rigs that utilize Intel's 11th, 12th, and 13th-gen CPUs, alongside Ryzen 5000 and 7000-series CPUs.
Where graphics cards are concerned, Yeyian offers an equally expansive selection. They're nearly Nvidia-exclusive, selling builds outfitted with the GTX 1650 and 1660 Super, as well as most 30-series and 40-series cards. Their product lineup isn't complete devoid of AMD GPUs, as one offering features the RX 7900 XTX.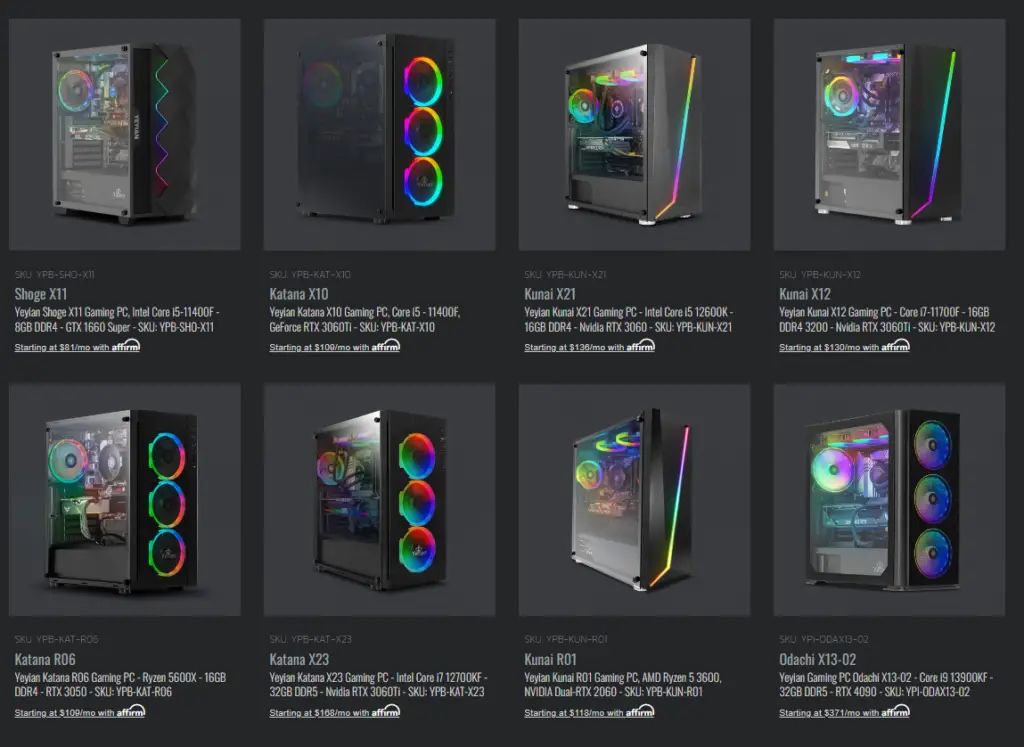 Gaming PCs aren't all Yeyian has to offer. In addition to computers, they make and sell chasses, power supplies, AIO coolers, case fans, monitors, headsets, keyboards, mice, mousepads, webcams, SSDs, and even their own gaming chairs.
Prebuilt PC Models
Yeyian has a number of different models or series available both on their website and from other stores such as Amazon and Newegg. The naming scheme for models tends to be the series name followed by either "R" or "X" and a couple numbers. An "R" indicates a Ryzen CPU, while an "X" indicates an Intel model.
Thus, a prebuilt model called the Shoge R02 would be a Ryzen-based PC, while a Shoge X12 would be Intel-based.
Their series, in rough ascending order (with some overlap), are as follows:
Sai
Shoge
Katana
Kunai
Yari
Odachi
Most series include several different configurations, which often vary a decent bit in cost.
Build Quality
Unlike massive retailers like Dell, HP, and Lenovo, Yeyian doesn't have their own OEM components, aside from their cases, coolers, and PSUs. This means that their rigs are largely built with name-brand hardware. While it may vary from build to build, they source parts from the likes of XPG (made by ADATA), MSI, and Asus.
These higher-end components (especially the graphics card and motherboard) give Yeyian PCs a more "premium" look and feel than some competitors.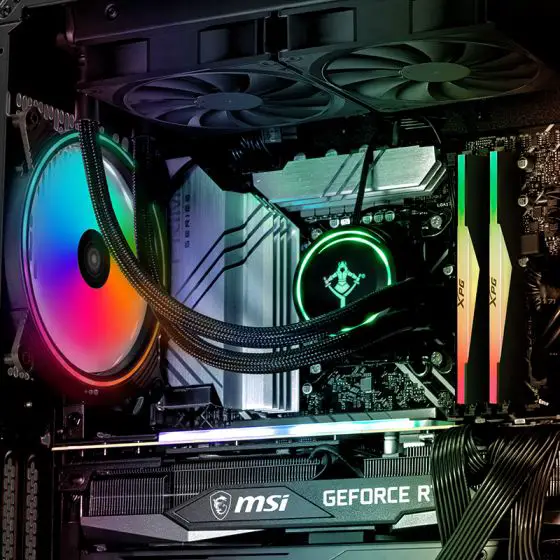 Additionally, most reviews report that Yeyian PCs have extremely clean cable management. However, thermals are an issue with some of their models. Some users report elevated CPU or GPU temperatures, which are often resolved by upgrading from the CPU cooler (in lower-end systems where Intel or AMD's stock cooler is used) or improving the fan configuration.
Pricing
As mentioned previously, Yeyian PCs are certainly targeted towards buyers looking for a more premium rig. Despite this, they still manage to have some surprisingly competitively priced offerings.
Their selection ranges in price from around $750 at the low end to $4600 at the most expensive. This figures to change alongside market fluctuations, but it's safe to say that at the moment they don't have any truly cheap (sub-$500) gaming PCs available.
Low-End PCs
Most of their low-end PCs are priced on par with other rigs equipped with comparable hardware. For example, the Yeyian Sai X11, built with the GTX 1650 and Intel's Core i5-11400F, costs $779.99 at the time of writing. While this is certainly more expensive than building a similar rig yourself, there are only a handful of prebuilt PCs with the GTX 1650 that undercut it.
What's more, most of these have lesser CPUs such as the Core i3-10100. The only prebuilt rig with the same or better CPU-GPU configuration on Amazon at the time of writing was the HP Pavilion, and it was only $30 less, with a much less aesthetically appealing design. Thus, Yeyian's low-end builds are definitely in the mix.
Mid-Range PCs
Some of Yeyian's mid-tier PCs (we're mainly looking at those with an RTX 3060, 3060 Ti, or 3070) are priced fairly, but at the moment none stand out as having incredible value. Their cheaper RTX 3060 rigs hover around $1000, but these have the Core i5-11400(F) which is a couple of generations old. Other brands have SKUs with comparable hardware in the $800-900 range, but with less fancy designs.
This appears to be the overall trend for Yeyian's middle-of-the-line builds. They're not the very cheapest, but they're close enough in price that some buyers will be willing to pay the slight premium for the better-looking system.
It's the same with their RTX 3070-equipped Kunai X13 and other similar models. At $1700, it's at least $400 more expensive than the cheapest RTX 3070-equipped rig, which can't be entirely accounted for by the slightly better CPU (i5-13600KF) and DDR5 RAM.
High-End PCs
Finally, we have Yeyian's most expensive gaming PCs, the two main lines being Yari and Odachi. These often climb above $2000, with the most expensive costing well above $4000.
In this price and quality tier, Yeyian's pricing is a bit underwhelming. For example, at the moment the price of their Yari X21, which pairs the RTX 3080 with a Core i9-12900K, 32GB of DDR5 memory, and a 2TB NVMe SSD, is set at $2699. Note that this is currently their cheapest RTX 3080 rig.
Compare this to Computer Upgrade King's Velox build, Skytech's Blaze, or Alienware's Aurora R10. All of these have RTX 3080 configurations which, at the time of writing, cost $1600 or less.
That's a near $1100 upcharge for a slightly better CPU (the aforementioned builds use an R7 3700X or R7 5800), a larger SSD, and DDR5 RAM. In actuality, the price discrepancy between these two models should be less than $500.
The majority of Odachi builds are similarly priced, so if you're shopping for an uber-expensive gaming PC you might have better luck shopping for a brand other than Yeyian.
Final Thoughts on Yeyian
All things considered, Yeyian is a rock-solid prebuilt gaming PC brand in terms of build and component quality. Buyers certainly shouldn't be any more afraid to buy from them than from any other name-brand specializing in prebuilt rigs.
Yeyian's primary shortcoming is their subpar pricing for more expensive PCs, as well as their lack of offerings in the true budget segment of the market. In the $700-$1500 price range, however, Yeyian has quite a few value offerings that are worth considering, specifically within their Sai and Katana series.
If you're shopping for a new gaming PC and don't want to build it yourself (which we highly recommend, by the way), it certainly wouldn't be a bad idea to check out Yeyian's offerings in your target price range. Companies are always changing the cost of different PCs, and at any given time a Yeyian PC might be the best buy.
Alternatives: Other Brand Reviews
Finally, feel free to check out our reviews of other gaming PC brands to compare alternatives.
All Gaming PC Brand Reviews: