It's hard to find income streams that don't require a large time commitment. If you own a reasonably powerful computer, though, you're already positioned well to make an extra few hundred bucks a month without investing too much of your spare time.
While you can technically make money online by streaming, affiliate marketing, blogging, or creating a YouTube channel, these aren't very reliable streams of income, as 99% of people don't succeed. These can certainly be worth pursuing if you're willing to invest a large amount of time up front, but many people aren't.
As such, this article will avoid these kinds of strategies and cover some shorter-term ways to make money using your gaming rig. Additionally, I'll only include strategies that I've personally used and had success with, so you can trust that these are achievable by the average PC owner.
1. Mine Cryptocurrency:
It's no secret that crypto is booming right now. Bitcoin's price currently hovers around $50k, while Ethereum costs over $3000. With these high prices, mining cryptocurrency is largely profitable.
While some people invest thousands of dollars into rigs with scores of graphics cards, you can make some idle income with the equipment you already have. For example, I own a PC with an RTX 3080 and a laptop with a GTX 1660Ti, and average close to $7 a day using these two rigs to mine Ethereum. Electricity costs less than $1 a day, which brings my profit to around $200 a month just by letting my computers run when I'm not using them.
Mine with Your GPU: Ethereum
Ethereum is currently the most profitable cryptocurrency to mine with your GPU. To learn more about how to do this, check out our guide on how to mine Ethereum.
Mine with Your CPU: Raptoreum
Raptoreum is a popular coin that's CPU-mineable. This means that you can mine Raptoreum with your CPU while simultaneously earning Ethereum with your GPU. You can read our guide to mining Raptoreum to learn how.
Mine with Storage Space: Chia
Proof of work (GPU mining) isn't the only way to acquire cryptocurrency, however. If you have some free hard drive space, you can also try your hand at Proof of Space mining, where you mine by allocating free storage space. Check out our guide to farming Chia for more information on this process. Truth be told, you probably won't earn all that much farming Chia unless you have a ton of free disk space, but it won't hurt to try.
2. Compete on GamerzArena
GamerzArena is a tournament site featuring a plethora of games, including Call of Duty, Battlefield, Fortnite, Apex Legends, PUBG, VALORANT, Madden, Rocket League, Rogue Company, and more. Its format is different from most other sites, in that you can play as many games as you want in order to get the highest possible score.
For example, if you entered a Call of Duty tournament and had the highest-kill game out of all participants, you would win the first-place prize. GamerzArena allows you to enter some tournaments for free, but they feature a relatively small prize pool (the winner typically gets $5).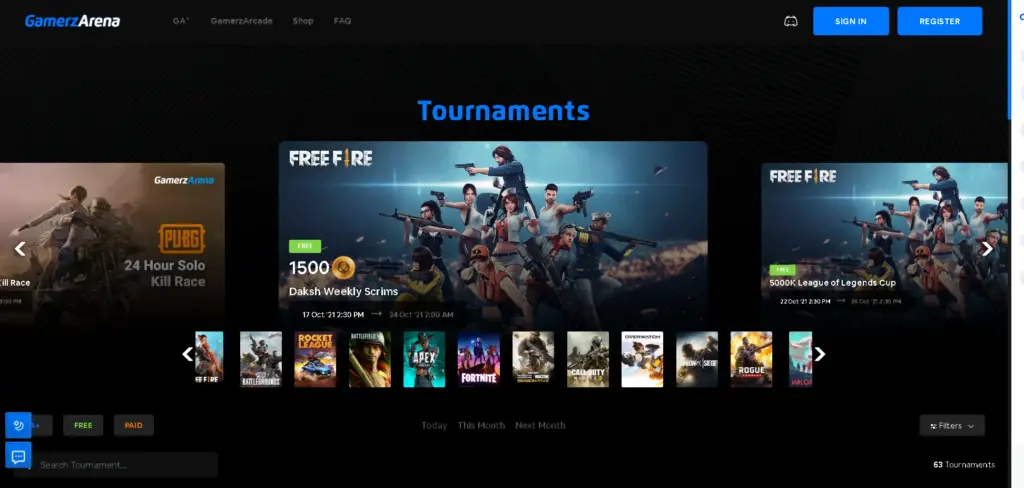 The most profitable way to is to pay for their premium subscription, GA+, in order to play in higher-value tournaments. It costs $12.99 a month, but if you get first place in any GA+ tournament you make $25. Using this, I've made about $250 in the past 2 months, and I could be making even more if I was half-decent at PUBG or Apex Legends.
Moreover, GamerzArena often features larger sponsored tournaments with prize pools worth hundreds of dollars. For instance, they're currently hosting a NHL PS4 tournament with a $500 prize pool ($400 will go to the first-place winner). Many of these require no GA+ subscription and are completely free to enter.
3. Play Tournaments on Repeat.gg
Repeat is a tournament website that features free-entry tournaments with large prize pools. Tournaments are typically sponsored by a large organization such as Papa John's or the U.S. Army, and Repeat sponsors a number of smaller-pool tournaments themselves.
First place prize typically ranges from $100 to $500, while lower placements can still garner a sizeable chunk of money. Once you're in a tournament, you play whatever game you're entered for and your score is sent to Repeat via your connected account.
Your total score for the tournament is typically the sum of your best 10 or best 20 individual-game scores, meaning you can play as many games as you want in order to improve your total score.
The beauty of Repeat is that you can enter as many tournaments as you want at the same time, and if you have a high-scoring game it counts towards all of the tournaments you're entered in for that specific title. For instance, if you enter 15 Warzone tournaments and score a 30-kill game, it counts towards all 15 tournaments. The more tournaments you enter, the more upside.
4. Cash In on Free Stocks/Crypto
Lastly, consider capitalizing on some brokerages' and crypto exchanges' generous marketing. Many of these will provide you with a couple of shares of free stocks, or a few of coins of various cryptocurrencies, if you sign up, deposit a certain amount, answer a couple of questions, or complete various other tasks. Once the shares/crypto are settled, you're free to cash out all of your money if you'd like.
Admittedly, you probably won't get rich doing this. Most of these programs are structured in such a way that you're unlikely to get more than $10 of stocks from any one brokerage, with the small potential for $100-plus stocks. Regardless, it's hard to complain about legitimately free money. Here are a couple of our top picks:
Hi
Hi, a mobile app, is currently in beta and is offering 1 free Hi Dollar (worth around $1.34 at the moment) to users every 24 hours for answering a daily question. There are no signup fees so if the price were to remain stable this would effectively amount to a free $500 in crypto per year with potential for upside.
Since Hi is still in beta a referral code is needed to sign up. Feel free to use ours–artofpc–and refer friends to earn additional $HI. You can read more about Hi Dollar and their daily giveaway here.
Robinhood
Robinhood offers a single stock worth between $3 and $225, which you receive upon linking your bank account, plus another for each friend you invite (capped at $1000 a year). Once you have an account, you can use it to
Coinbase
Coinbase is exclusively dedicated to crypto, and is the most popular exchange in that realm. Through Coinbase's Learn and Earn program you can $3-10 worth of different coins for correctly answering questions in regards to that specific crypto. Some of these include Compound, Stellar Lumens, Amp, Clover Finance, Fetch.ai, Cartesi, Bounce Token, and The Graph.
The beauty of this program is that you can get in on coins early (Coinbase releases new quizzes every now and then), so a $3 reward can appreciate significantly. The secret is to take the quizzes as early as possible; since you're rewarded in dollar amounts, the cheaper the coin is the greater the quantity you'll receive. I've racked up over $90 worth of crypto through these quizzes at the time of writing.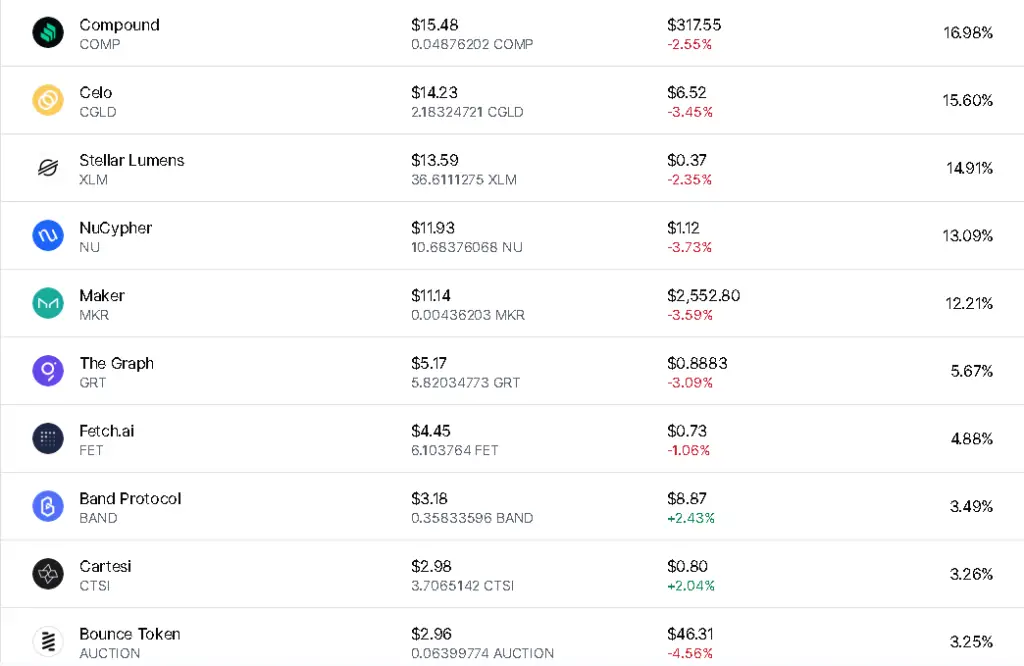 One word of advice: to maximize upside, you're better off holding your rewards than selling them. Coinbase's commissions will eat into your profit on small transactions. If an asset appreciates substantially, the commission will be a much smaller percentage of the transaction.
In addition to Learn and Earn, Coinbase also offers $5 in Bitcoin just for joining. You can also earn another $10 worth of BTC if you sign up through this link and buy $100 worth of crypto.Obviously, this is only recommended if you're interested in trading cryptocurrency and are knowledgeable on the subject.
CoinMarketCap
CoinMarketCap has a Learn and Earn program that's very similar to that of Coinbase. It too is free to use, but unfortunately it isn't available to US users.
---
If you don't have a PC yet but are thinking about getting one, consider building it yourself. Check out our PC-building beginner's guide for a step-by-step resource covering the entire process.
Art of PC is reader-supported. We may earn a commission if you make a purchase through our affiliate links. Thanks for your support!