Newegg announced today Intel's 12th-generation of processors (Alder Lake-S), set to release on November 4, are available for pre-order. As of 2:00PM on October 27, they've already sold out of the Core i9-12900K, Core i9-12900KF, Core i7-12700KF, Core i5-12600K, and Core i5-12600KF, leaving on the Core i7-12700K available. It's unknown when inventory will be restocked, so stay on the lookout.
Amazon, Best Buy, and a few other retailers also have Intel 12th-gen CPU listings live on their websites.
Intel 12th-Gen Pricing
Core i9-12900K/12900KF Pricing
Prices are incredibly competitive. The Core i9-12900K, reported to outperform Ryzen's competing high-end Ryzen 9 5950X by a whopping 38%, is priced at an impressive $649.99. For comparison its predecessor, the disappointing Core i9-11900K, is currently selling for only $100 less. This places the 12900K at $100 less than the Ryzen 9 5950X, its closest Ryzen competitor, and $90 more than the R9 5900X.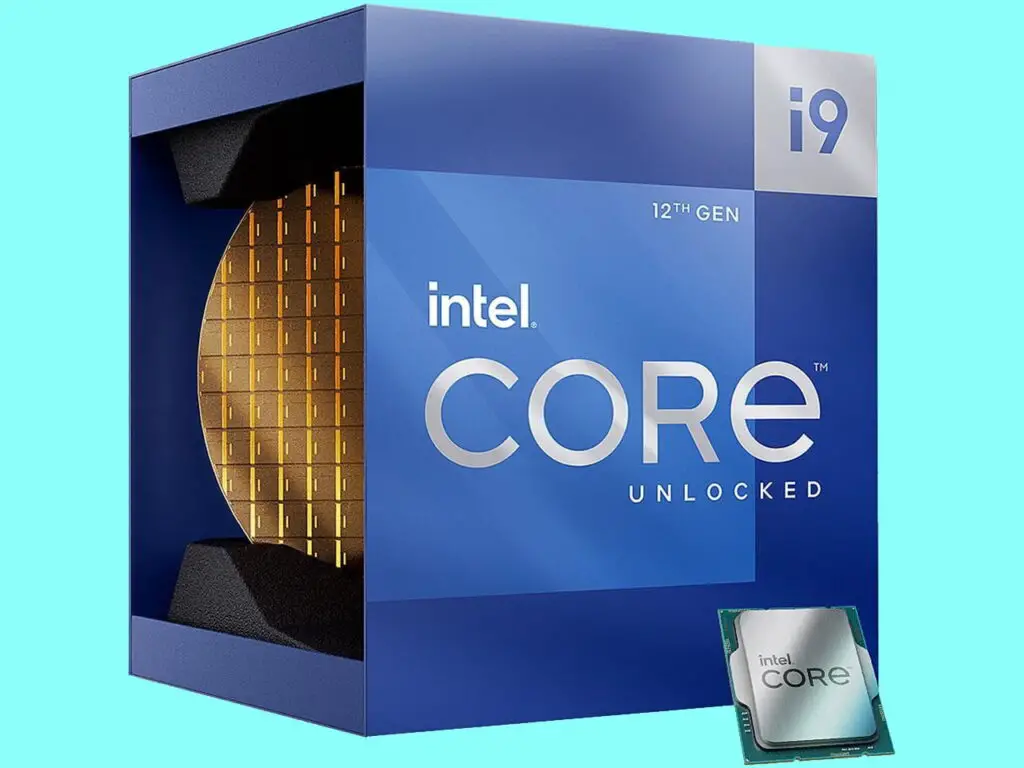 Its graphics-less companion, the i9-12900KF, goes at $629.99. Since high-end CPUs like the i9-12900K are typically used in conjunction with a discrete graphics card, integrated graphics are usually unnecessary. Thus, a $20 discount for the loss of an iGPU is welcomed by most buyers (the i9-12900KF performs identically to the i9-12900K in all other regards).
If leaked benchmarks are accurate, this will be, hands-down, the best consumer desktop CPU. It boasts 16 cores: 8 P-cores (powerful and power-hungry cores) and 8 efficient and low-power E-cores, as well as DDR5 and PCIe gen 5 support and massive computing power.
Core i7-12700K/12700KF Pricing
Taking it a step down, we have the Core i7-12700K, Intel's replacement for the i7-11700K, a great processor in its own right. It's priced at $449.99, and the 12700KF is $20 less at $429.99. These pack many of the same features that make the i9-12900K attractive, including the latest revisions of PCIe and DDR.
The i7-12700K and 12700KF feature a 12-core design (8 P-cores and 4 E-cores), and base clocks of 4.9GHz and 3.8GHz for the P and E-cores, respectively.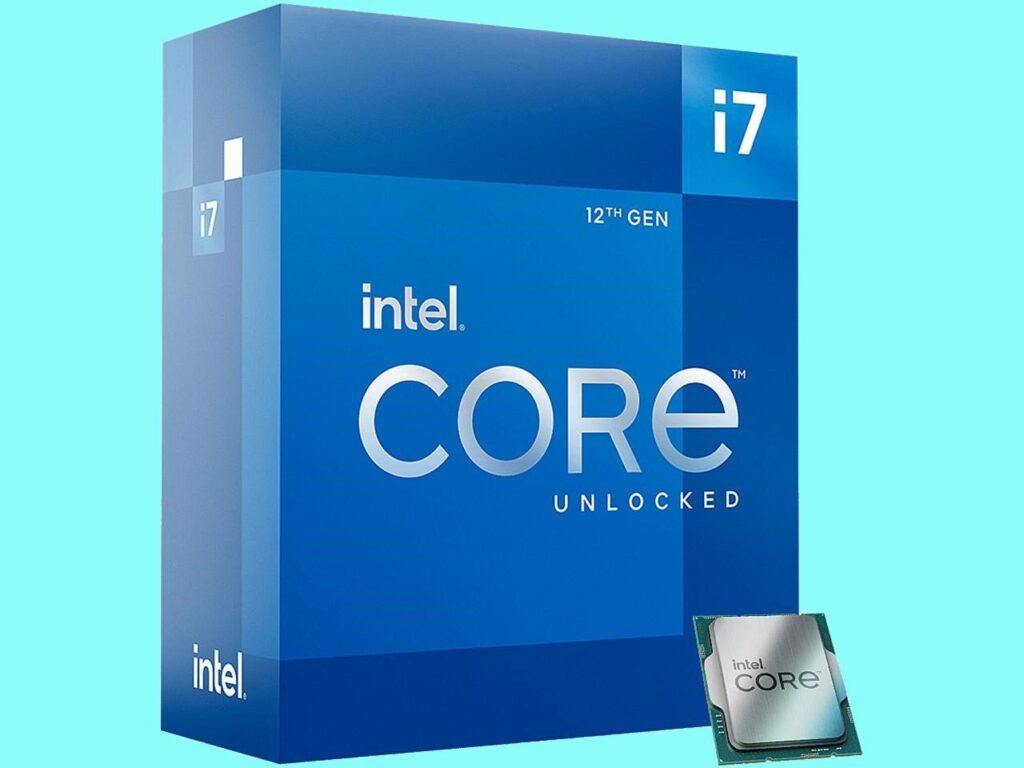 Compared to their predecessors, these CPUs are priced to sell. The Core i7-11700K is only $60 cheaper than its newer counterpart, while the i7-11700KF is actually $10 more expensive than the 12700KF. While the i7-12700K is actually $55 more than AMD's competing R7 5800X, its rough 45% performance advantage means it's actually a steal.
Core i5-12600K/12600KF Pricing
Lastly, we have Intel's best i5 processors, the i5-12600K and its F-counterpart. The 12600K is $60 more than the previous-generation i5-11600K, at $319.99. Meanwhile, the i5-12600KF continues the $20-discount trend, at a price of $299.99.
Both of these chips have 6 P and 4 E-cores, and support PCIe 5.0 and DDR5. These features alone are enough to warrant the extra cost for many users, and their performance is rumored to improve massively upon predecessors in similar fashion to the 12700K and 12900K.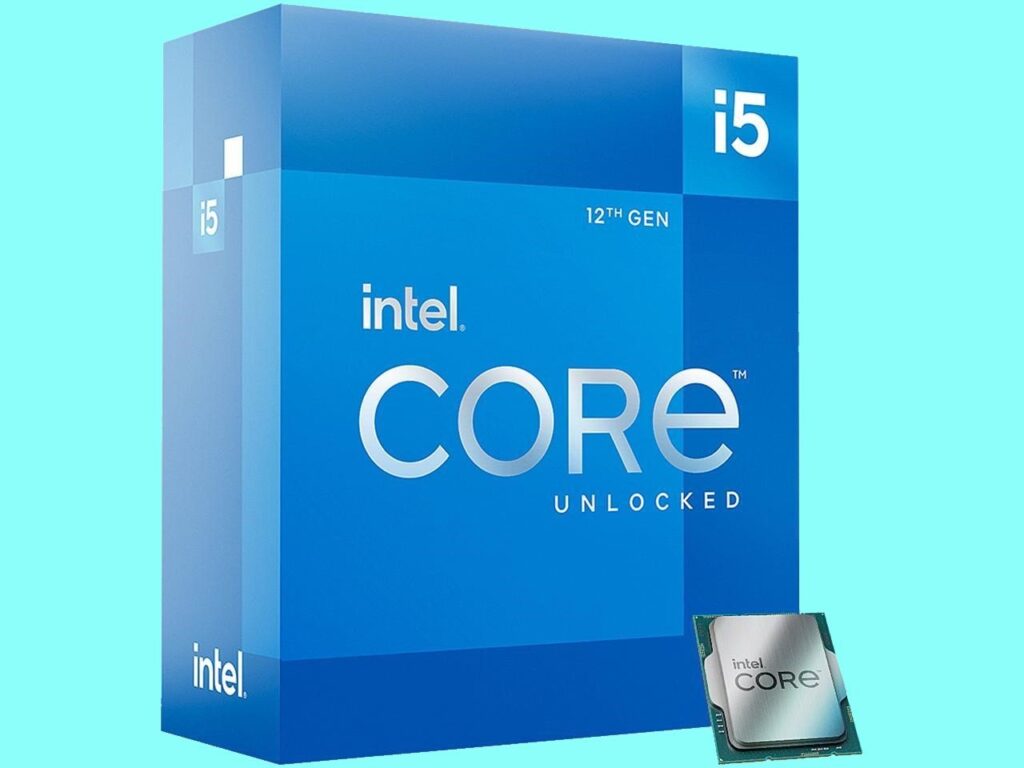 The i5-11600K was already on par with AMD's R5 5600X, and the 12600K looks to dominate it. Thus, with the 5600X a meager $10 cheaper at the moment (and $10 more than the i5-12600KF), Intel's offerings represents the best value by far.
Core i5-12400/12400F Pricing
As of yet, we have no word on Intel's lower-end i5 12th-gen processors and their pricing. This article will be updated as new information arrives.
Alder Lake-S Pricing Chart
| Model | Price |
| --- | --- |
| Core i5-12400 | Unknown |
| Core i5-12400F | Unknown |
| Core i5-12600KF | $299.99 |
| Core i5-12600K | $319.99 |
| Core i7-12700KF | $429.99 |
| Core i7-12700K | $449.99 |
| Core i9-12900KF | $629.99 |
| Core i9-12900K | $649.99 |
When Will Alder Lake-S Release?
Intel's 12th generation of desktop CPUs are set to release on November 4, 2021. In the meantime, you're able to preorder them in order to receive one as soon as possible.
If upgrading, remember that you won't be able to use a 12th-gen processor with your current motherboard: Alder Lake uses the new LGA1700 socket, so an Intel 600-series motherboard is requisite.
Intel 12th-Gen Specs
 
Intel® Core™
i9-12900K &
i9-12900KF*
Intel® Core™
i7-12700K &
i7-12700KF4*
Intel® Core™
i5-12600K &
i5-12600KF4*
Max Turbo Frequency [GHz]
Up to 5.2
Up to 5.0
Up to 4.9
Intel® Turbo Boost Max Technology 3.0 Frequency [GHz]
Up to 5.2
Up to 5.0
n/a
Single P-core Turbo Frequency [GHz]
Up to 5.1
Up to 4.9
Up to 4.9
Single E-core Turbo Frequency [GHz]
Up to 3.9
Up to 3.8
Up to 3.6
P-core Base Frequency [GHz]
3.2
3.6
3.7
E-core Base Frequency [GHz]
2.4
2.7
2.8
Processor Cores (P-cores + E-cores)
16 (8P + 8E)
12 (8P + 4E)
10 (6P + 4E)
Intel® Hyper-Threading Technology5
Yes
Yes
Yes
Total Processor Threads
24
20
16
Intel® Thread Director1
Yes
Yes
Yes
Intel® Smart Cache (L3) Size [MB]
30
25
20
Total L2 Cache Size [MB]
14
12
9.5
Max Memory Speed [MT/s]
Up to DDR5 4800
Up to DDR4 3200
Up to DDR5 4800
Up to DDR4 3200
Up to DDR5 4800
Up to DDR4 3200
Number of Memory Channels
2
2
2
CPU PCIe 5.0 Lanes
16
16
16
CPU PCIe 4.0 Lanes
4
4
4
Enhanced Intel® UHD Graphics driven by Xe Architecture
Intel® UHD Graphics 770
Intel® UHD Graphics 770
Intel® UHD Graphics 770
Graphics Dynamic Frequency [MHz]
Up to 1550
Up to 1500
Up to 1450
Processor P-core/E-core/Graphics/ Memory Overclocking3
Yes
Yes
Yes
Intel® Quick Sync Video
Yes
Yes
Yes
Intel® Deep Learning Boost (Intel® DL Boost)
Yes
Yes
Yes
Intel® Advanced Vector Extensions 2 (Intel® AVX2)
Yes
Yes
Yes
Intel® Gaussian and Neural Accelerator (GNA) 3.0
Yes
Yes
Yes
Intel® Virtualization Technology (Intel® VT-x / VT-d)
Yes
Yes
Yes
Mode-based Execution Control (MBEC)
Yes
Yes
Yes
Intel® Threat Detection Technology (Intel® TDT)
Yes
Yes
Yes
Intel® Control-Flow Enforcement Technology (Intel® CET)
Yes
Yes
Yes
Intel® Advanced Encryption Standard New Instructions (Intel® AES-NI)
Yes
Yes
Yes
Intel® BIOS Guard
Yes
Yes
Yes
Intel® Boot Guard
Yes
Yes
Yes
Intel® OS Guard
Yes
Yes
Yes
Intel® Advanced Programmable Interrupt Controller Virtualization (Intel® APIC-v)
Yes
Yes
Yes
Intel® Secure Key
Yes
Yes
Yes
Intel® Platform Trust Technology (Intel® PTT)
Yes
Yes
Yes
Where to Buy Intel 12th-Gen CPUs
Amazon
At the time of writing, many Amazon listings are sold out. This will most likely change as stock comes in and sells out, so check back regularly if you want to score an Alder Lake CPU.
Newegg
As previously mentioned, Newegg also offers the entire 12th-gen K-series lineup for preorder. Some SKUs, especially F-series models, are sold out at the time of writing.
Best Buy
Unlike Amazon and Newegg, Best Buy has no option for preorder. It's unknown what kind of stock they'll have in-store on release day, but you'll be able to order online come November 4, as long as inventory remains.
Intel 600-Series Motherboards: Availability, Release Date, and General Specs
As mentioned earlier, Alder Lake-S chips will require an Intel 600-series motherboard, the newest board generation which is equipped with an LGA1700 socket. These boards, which include the H610, B660, H670, and Z690 chipsets, will debut alongside Intel's 12th-gen processors on November 4.
Many Z690 boards are available Amazon and Newegg for preorder, but no other chipsets have been added yet. It appears as if Intel is only releasing its highest-end CPUs and motherboards this early, and will add lower-end products like B660 boards and the i5-12400 closer to the official launch date.
Many of these motherboards will support DDR5 memory, but some models are designated "DDR4" and capped accordingly. Unfortunately, Z690 will only support up to PCIe 4.0 due to the lack of gen 4 technology (the latest PCIe SSDs, for example, only support gen 4 speeds). Hopefully Intel's next generation of motherboards will allow its 12th-gen processors to take advantage of their PCIe 5.0 capabilities.
As was the case with previous generations of Z-series boards, Z690 will support memory and CPU overclocking (an unlocked K-series processor will be needed for the latter).
Conclusion
All signs point to an inevitable Intel takeover as soon as Alder Lake releases; all of their high-end offerings smash AMD's competition in benchmarks (in AMD's defense Ryzen 5000 debuted over a year ago and has seen two generations of Intel advancement). We'll likely have to wait until early 2022 to see how AMD responds with their 6000-series CPUs.
If you're building a PC in the meantime, we'd recommend a 12th-gen Intel CPU.
Art of PC is reader-supported. We may earn a commission if you make a purchase through our affiliate links. Thanks for your support!