What is Galaxy Heroes Coin?
New coins are always coming and going, and a cryptocurrency that's hot this week may be more or less dead the next. Regardless of which outcome befalls Galaxy Heroes Coin in the end, there's no denying that it's a pretty big deal for the time being (it's #1 on CoinMarketCap's trending list, at least as of the time of writing, and they've garnered attention from the likes of NASA and Elon Musk). So, what is this new crypto, and does it bring anything to the table that hasn't been seen before?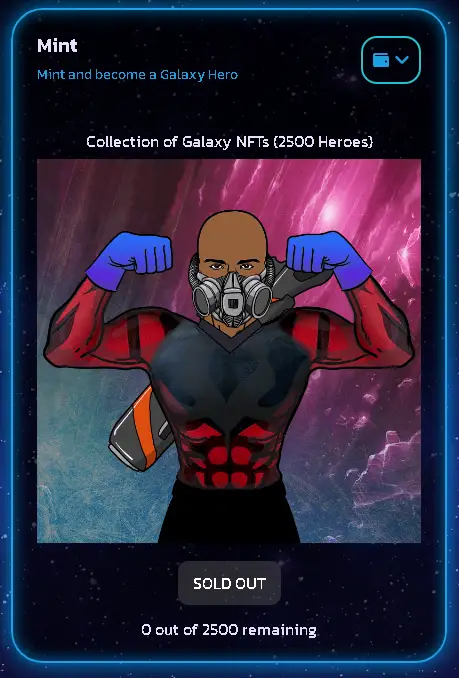 Galaxy Heroes Game
It does, in a sense. While blockchain games are nothing new (projects like MicroPets have them in development and others are already released), Galaxy Heroes has one in development that admittedly looks interesting. It's a superhero-themed game with custom-designed characters that can be purchased as NFTs. There are 2500 heroes, so it would appear that a lot of work has gone into this project.
These heroes will presumably be part of your in-game "collection" in Galaxy Heroes' mobile game, and rarer NFTs will likely have stronger "powers." Not much else is known of the game at this point and time.
Galaxy Heroes Coin Basics
GHC has a token supported by both the Ethereum and Binance Smart Chains. It has a maximum supply of 1 quadrillion (that's 1,000,000,000,000,000), which are all already in circulation.
Tokenomics
Galaxy Heroes implements a 9% buy and sell tax on transactions. This goes to several different causes:
3% goes to GHC's liquidity pool
2% is paid to influencers (for increased exposure, as a sort of advertising)
2% is bought back to provide staking rewards
2% goes to the devs
Galaxy Heroes DEX and Bridge
Their dApp includes a built-in DEX that supports BNB, Tether (USDT), GHC, and GHE (which we'll talk about in a minute). Since Galaxy Heroes supports both the Ethereum and BSC blockchains, they've also built a bridge to convert GHC from BEP-20 to ERC-20, or vice versa.
Staking
Much like PancakeSwap, Galaxy Heroes implements a Proof of Stake mechanism that rewards users for staking their coins. These rewards are funded by the aforementioned 2% tax on transactions, meaning higher trading volume grants holders higher rewards. This serves to discourage selling while incentivizing holding the coin.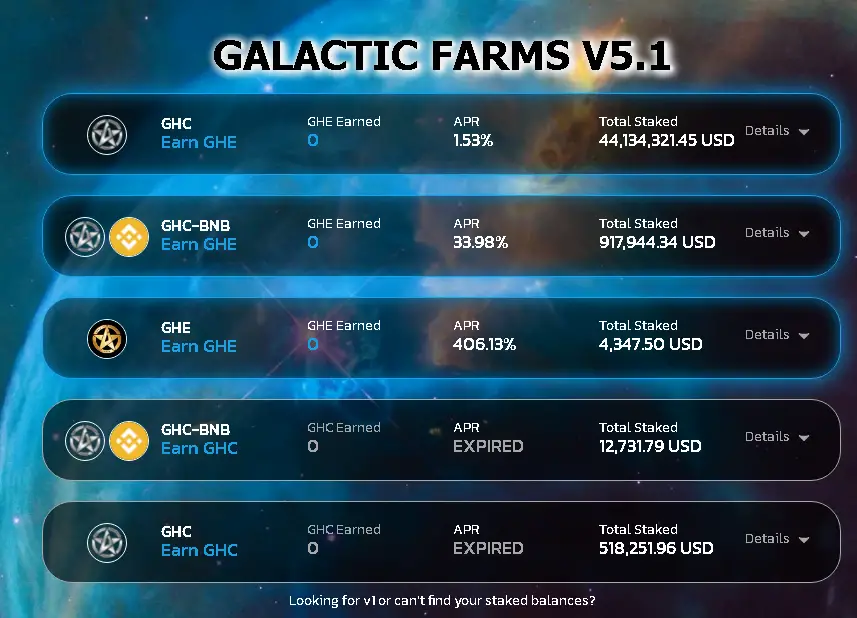 GHC, BNB, and GHE can all be staked, with rewards being dealt out in either GHC or GHE. APRs range from 1.5% up to an impressive 406% at the moment, although this stands to change on a regular basis.
What is GHE?
GHE (short for Galaxy Heroes Earn) is a token that is attained by staking GHC (or by staking GHE once you have some). It can also be sold on the market. It's currently worth about 180 GHC. It will be the currency used in Galaxy Heroes' P2E mobile app.
What is Galaxy Heroes Earn (GHE) ?

?Earnable token (can't be bought)
?In game currency for our P2E gamefi games
?Exclusive NFT currency
?Sellable and tradeable

Want to start earning before our game launches?
Just stake your $GHC for $GHE ?#GalaxyHeroesCoin #GHC

— Galaxy Heroes Coin (@GalaxyHeroesGHC) November 21, 2021
How to Buy GHC or GHE
Buying Galaxy Heroes Earn or Coin is extremely simple, thanks to their built-in DEX. First, you'll need to have a wallet set up. The easiest way to do this is to install MetaMask's Chrome extension and follow the setup instructions.
Next, you'll need to convert your fiat to crypto. Since their DEX supports both Tether and BNB, we recommend buying one of these two. Coinbase is best for purchasing Tether, while Binance is most optimal for BNB. We recommend using Binance and buying BNB since you'll be able to avoid substantial gas fees by keeping to the Binance Smart Chain.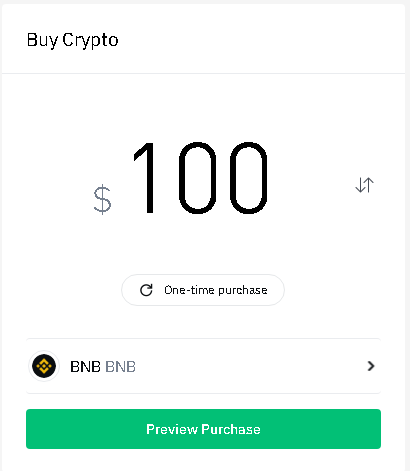 Once you've bought one of these two cryptocurrencies, send them to your MetaMask address.
Lastly, navigate to Galaxy Heroes' exchange. Enter the amount you'd like to purchase and select "Swap." Confirm the transaction on your MetaMask wallet, and you're good to go. Once you've done this you're free to begin staking your GHC or GHE.
Is Galaxy Heroes a Scam?
All signs point to the legitimacy of Galaxy Heroes. They've already been audited by Dessert Finance, who assessed all security categories as Low/No Risk. Furthermore, Galaxy Heroes is slated for a Certik audit in Phase Two, which will carry even more weight. They presumably opted for the Dessert audit first since it was cheaper and will be audited by Certik once they raise more capital. As such, we'd say they're a relatively safe bet in terms of legitimacy.
---
Art of PC is reader-supported. We may earn a commission if you make a purchase through one of our affiliate links. Thanks for your support!
The information provided on this website does not constitute investment advice, financial advice, trading advice, or any other sort of advice and you should not treat any of the website's content as such. Art of PC does not recommend that any cryptocurrency should be bought, sold, or held by you. Please conduct your own due diligence and consult your financial advisor before making any investment decisions.