What is MicroPets?
MicroPets is definitely unique; it's something of a cross between Webkinz virtual pets and NFTs. Micropets tokens ($PETS), which can be purchased on PancakeSwap, can either be held as a traditional crypto investment or used to purchase MicroPets crates. These crates (which cost either 250,000,000 or 25,000,000 PETS depending on the type you buy) contain NFTs of varying rarities. The total supply of $PETS is 10 Trillion.

What sets MicroPets apart from most other Dapps is the use of these NFTs. Instead of simply holding them in the hopes that their price appreciates, these NFTs can be staked to earn more PETS coins at rates ranging from 291% to a whopping 874% APR. This means that, theoretically, even if the price of the $PETS (the token) depreciates you could still turn a profit. These profits can also be reinvested into more MicroPets or exchanged for fiat or other cryptocurrenciecs.
Additionally, these NFTs can be exchanged in the MicroPets Dapp. Within the MicroPets marketplace you can buy and sell these NFTs, meaning if you have a specific pet in mind you'll probably be able to acquire it this way. You can also sell pets attained from crates if you'd rather have a different one or simply hold the coin.
MicroPets is expanding into other realms as well; they're set to release a P2E (Play to Earn) runner game called MicroPets Runner, which they're developing in collaboration with game developer Cubix. This will be similar to Subway Surfers or Temple Run (albeit horizontally-scrolling), but players will be able to play as their MicroPets NFT and earn rewards that can be used in the Dapp, potentially even increasing your pet's staking APR.
Can MicroPets ($PETS) be Mined?
Unlike Ethereum, Raptoreum, and other Proof of Work cryptocurrencies, MicroPets can't be mined using CPUs, GPUs, or other hardware. MicroPets is Proof of Stake which means that, as detailed above, you instead "mine" PETS coin by staking the pet NFTs for a set return.
How Much do MicroPets NFTs Cost?
As detailed earlier, there are two ways to acquire a MicroPets NFT: Roll the dice by buying a crate or buy one off the marketplace for a set amount.
There are two types of crates:
Crate (contains a standard MicroPet)
Baby Crate (contains a baby MicroPet)
Crates cost 250,000,000 $PETS (depending on the coin value, this tends to be between $1000 and $3000 USD). Baby Crates cost a tenth of this, at 25,000,000 $PETS (currently low triple-digits in USD), but rewards are reduced proportionately.
Crates vs. Baby Crates
Baby crates are a great way to increase your odds of winning a high-rarity NFT without spending more money, as you can buy 10 baby crates for the price of a single standard one.
For this reason, we recommend choosing baby crates over standard ones if your investment is lower than five-figures. This will be doubly important when MicroPets' VIP program releases; it will grant bonus rewards to holders with all NFTs from a given crate. Obviously, collecting all baby crate items will be far more attainable than doing the same for seasonal or standard crates.
Lastly, it sounds as if MicroPets envisions the future possibility of being able to "grow" your MicroPets. If this is the case, babies could be "leveled up" to full-sized pets over time. This will likely cost $PETS tokens and additional unreleased items, but it's worth factoring into your decision.
How to Buy MicroPets and Earn $PETS
Now, let's take a look at how to earn PETS coins. As mentioned, you earn PETS by staking your MicroPets NFTs, but acquiring these NFTs is a process that takes several steps.
There are two main ways to go about buying the required tokens. The first (and easiest) is to use Binance to buy BNB, connect your wallet to PancakeSwap, and buy $PETS with BNB. Some people may have a difficult time getting authenticated by Binance, however, so we'll cover an alternate method below.
Convert Fiat to Tether
Before you can buy $PETS you'll need to convert your currency to Tether (USDT). Later on we'll be swapping this to $PETS, and PETS/USDT is the only trading pair available thus far.
Coinbase is the easiest way to exchange Fiat for Tether. If you're new to Coinbase, feel free to sign up with our referral link–you'll earn $10 worth of Bitcoin if you buy or sell $100 worth of crypto (in this case, Tether).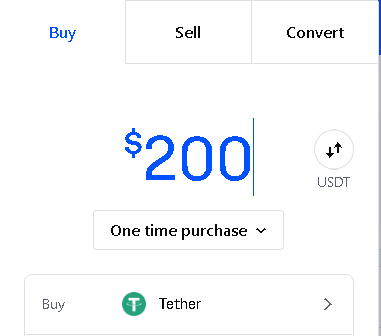 From the Coinbase dashboard select Buy Crypto. Change the currency being purchased from Bitcoin to Tether, select the amount you're going to purchase and your payment method, and click Buy Now.
It's best to calculate how much you're going to need before you make a purchase. For instance, if you want to buy a Baby Crate and $PETS is currently trading at $.000005, you'll need:
25,000,000 * .000005 = $125 worth of ETH
It's always a good idea to add a healthy margin on top of this to account for market fluctuations, as you don't want to have to repeat the process because you end up 500 $PETS short. It can take up to a week for all of your Tether to be available for transfer in Coinbase (sending isn't allowed unless you happen to have collateral in the account) and cryptocurrencies are innately volatile. There's also a rough $10 transfer fee, so factor this in.
As an alternative, you can buy Tether directly through LBank with a credit or debit card, then exchange it for $PETS. The issue here is that their merchants charge a massive premium, meaning you'll end up paying at least 7% more than you should (at the time of writing the best price was $1.07 per USDT).
Transfer Tether to an Exchange
Next, you'll need to move your USDT to an exchange that supports $PETS. At this point and time there are only a couple: LBank and HotBit. For this example we used HotBit, so we recommend doing the same for the sake of simplicity. If you don't have an account, set it up and proceed.
From your Coinbase dashboard select Send/Receive. Select Tether under Pay With, and fill in the desired amount you want to send.
Now everything is ready to send, but you'll need to find the right address. In another tab go to HotBit. In the top right corner under Wallet select Deposit. This will take you to a page like the one shown below.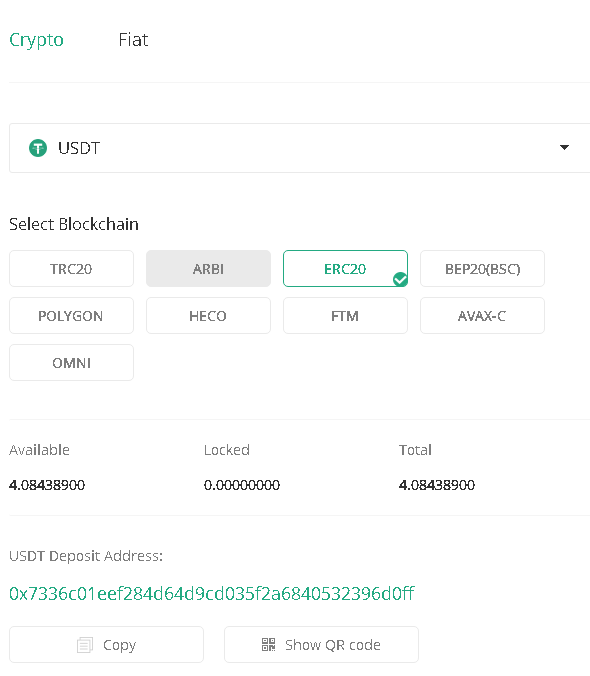 Select USDT if it isn't already chosen, and set your blockchain to ERC20. Since Tether is an ERC-20 token you must send it to an Ethereum address.
A USDT Deposit address will display towards the bottom of the page. Copy this, return to Coinbase, and paste it in.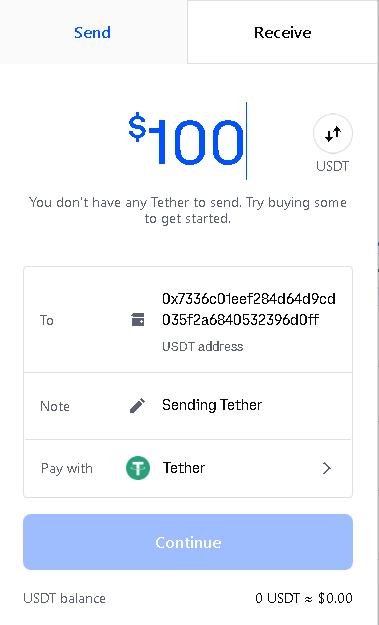 Select Continue and submit your transfer. You'll be charged a network fee around 10 USDT.
Buy PETS and BNB
Now that you have the Tether in your HotBit account, you can buy MicroPets tokens. You'll also need to buy a small quantity of BNB, however, as this is the gas on Binance Smart Chain, the network on which MicroPets is built.
In HotBit navigate to to Exchange and select PETS as the token. You can set your limit price and desired quantity in the bottom right hand corner. When you're ready to buy select Buy PETS. Once the transaction completes they'll be added to your HotBit wallet.
Do the same for BNB; you'll need this to pay gas fees on Binance Smart Chain. You only need a tiny amount; five or ten bucks worth will be more than enough for a few transactions. Buying crates, opening them, and staking pets all require gas fees so BNB is necessary, but they're typically only a few cents.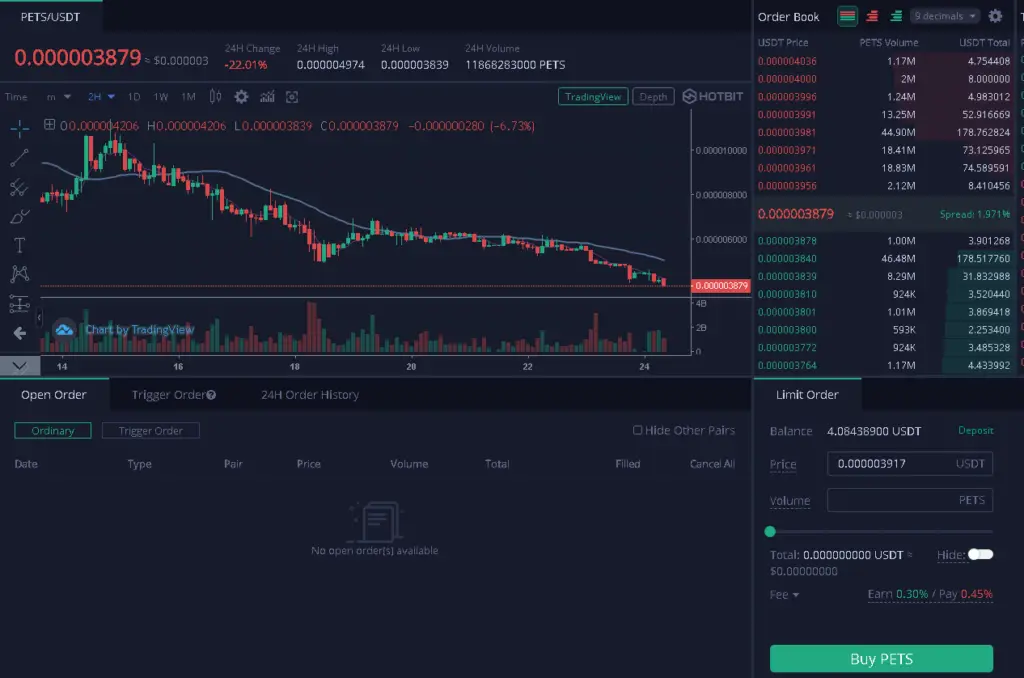 Create a MetaMask Wallet
To connect to the MicroPets Dapp you'll need a real wallet. If you don't already have one, you'll need to set one up. Since MetaMask is the most popular and easy to set up, we'll use it.
Install the MetaMask Chrome extension, open it, select Create a Wallet, and follow the prompts. Make sure to write your secret key down in a secure place where it can't be lost.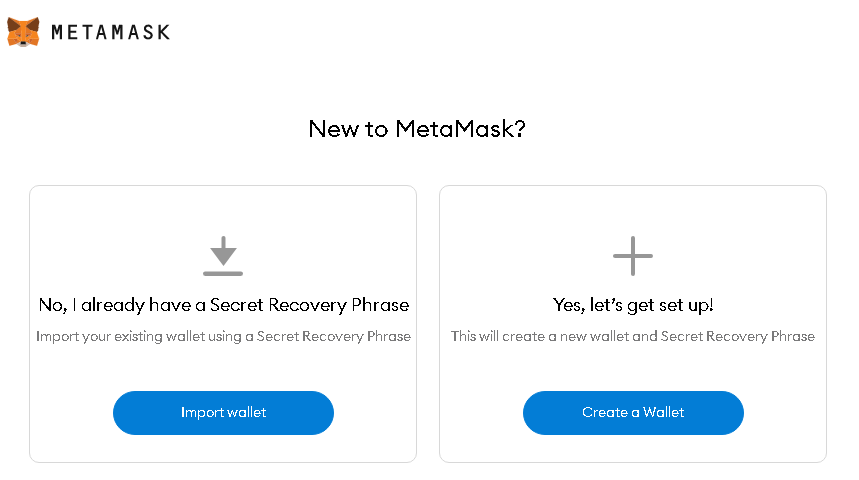 Send PETS and BNB to Your MetaMask Wallet
Now that your wallet is set up you need to move your MicroPets tokens into it so they can be used for buying pets or crates. First, follow this guide to connect your wallet to the Binance Smart Chain.
Next, in HotBit under the Wallet dropdown menu, select Withdraw. Make sure PETS is selected as the currency to withdraw, input your MetaMask address and the desired withdrawal amount, and click Submit. Your wallet address can be found in Chrome by selecting Extensions>MetaMask. Simply copy it to your clipboard using the copy icon. You'll be asked to verify your email one more time before the transfer goes through. Do the same for BNB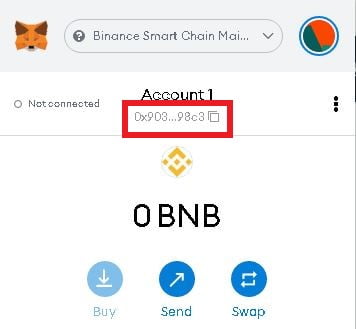 Note that there's a flat 2.35 Million PETS withdrawal fee (about $10 at the time of writing) and a .001 BNB fee, regardless of how much currency you're transferring, so it's ideal to keep transfers to a minimum.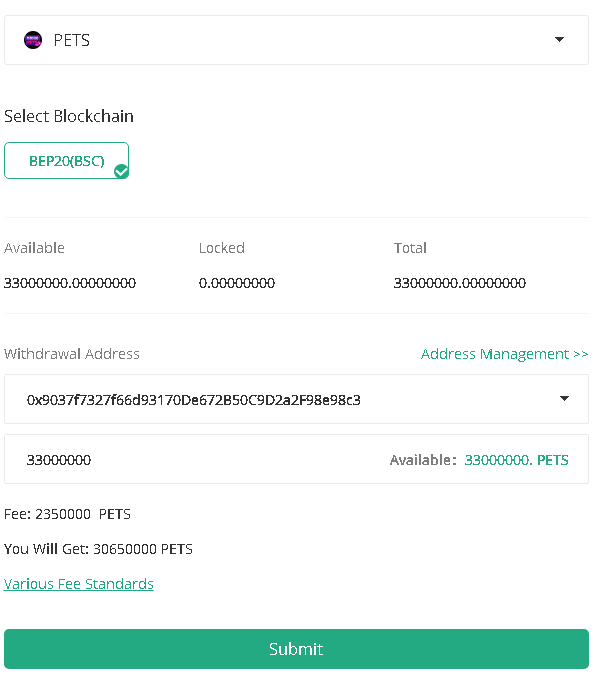 Connect Your Wallet to MicroPets
Head over to the MicroPets Dapp and click Connect Wallet in the upper right corner. Select MetaMask and follow the prompts.
Buying a Crate
The process from here on is fairly intuitive. To buy a crate, navigate to the Shop page and select either a baby or full-size crate. Change the quantity as desired and click Buy. At this point you'll need to approve the contract; click Approve and then Confirm in the MetaMask window that pops up.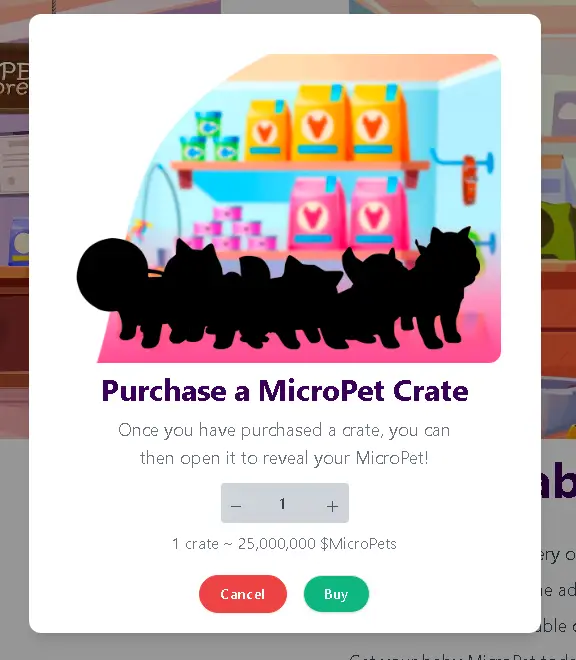 Give the network a minute or two to process your transaction.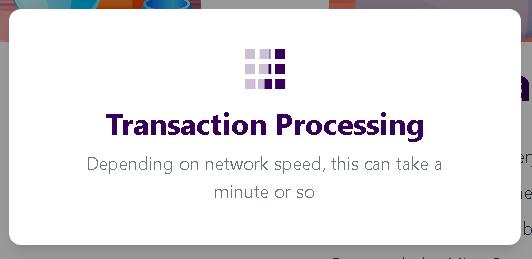 After a minute a screen will popup prompting you to open your crate. You'll have to approve another contract to open the crate, which will cost a microscopic gas fee in BNB. Once again, you may have to wait a minute.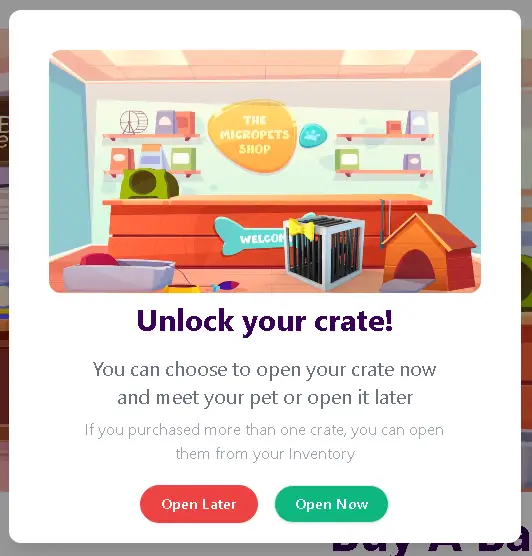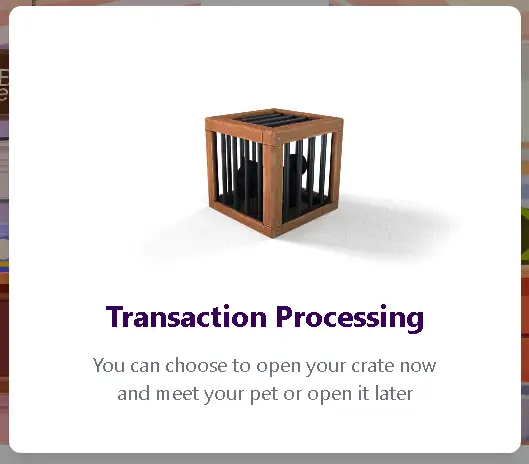 After a brief intermission your pet will pop up. In this case, we got a Baby Akita Inu, the most common pet. While it's the most likely draw from a baby crate, you're actually more likely to pull an Uncommon or higher (60% chance) than to pull a Baby Akita Inu (40% chance).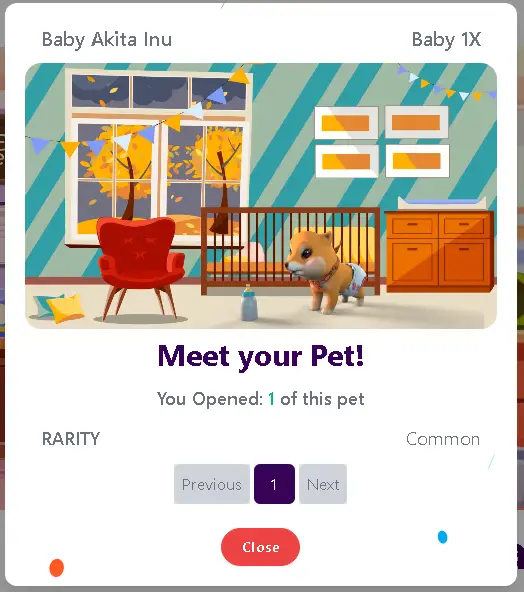 Staking Your Pets
Once you've opened a MicroPet, you can transfer, sell, or stake it from your innventory. Staking is the best way to earn PETS tokens. To do this, simply select Stake on the desired pet in your inventory. Approve the contract and wait for it to go through. Once it's staked, you're earning $PETS on a daily basis. You can roll the earnings into more pets or sell them as a passive income stream.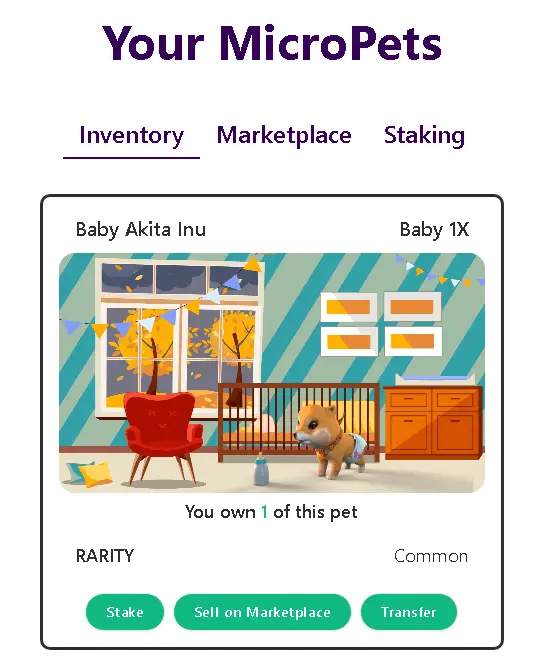 Is MicroPets Legitimate?
As with any relatively new and small-scale cryptocurrency, it's valid to wonder if MicroPets is a scam. The ridiculously high APRs may seem too good to be true, and its Internet footprint is not yet very large, which may make it seem less legitimate.
The good news is that MicroPets is almost certainly not a scam. MicroPets was audited by Certik, the leading cryptocurrency auditor, and received a security score of 92/100. This is on par with most major tokens and even better than a good many. Based on these criteria, it's rather unlikely that MicroPets is a "rugpull" designed to generate revenue for the creators at holders' expense. That's not to say that it doesn't present a risk to an investors' portfolio (almost any investment is inherently risky), but it's safe to say MicroPets isn't a scam.
---
Art of PC is reader-supported. We may earn a commission if you make a purchase through one of our affiliate links. Thanks for your support!
The information provided on this website does not constitute investment advice, financial advice, trading advice, or any other sort of advice and you should not treat any of the website's content as such. Art of PC does not recommend that any cryptocurrency should be bought, sold, or held by you. Please conduct your own due diligence and consult your financial advisor before making any investment decisions.